No.1 eCommerce Platform for All Businesses.100+ Professional Themes · Full Blogging Platform · Mobile Commerce Ready
According to Google's Web spam manager: Matt Cutts, '' over 2.3% of English sites were seriously affected by Google penguin. Infact, I've been seeing a lot of search changes take place even though the penguin update was launched 2-3 months ago.
Have your site been slapped with a penalty by Google recently? If you've been slapped, then you should know you're in a BIG MESS, and that it's no laughing matter.
Penguin has caught a lot of people unawares, and interestingly, it slapped most spammy sites, and some unlucky honest, bloggers… (Like me)
In this post, I'll be revealing some secrets about the Google penguin update, what you did that got you in trouble, how to recover your site even after this deadly update, and how to drive more traffic.
Let's get started!
Stop AUTOMATING
Stop automated comments, directory forums, and social bookmarks spam. If you really want to build a long lasting, and profitable online business then you must stop these link building practices. It hasn't really worked for a long time so stop it!
A word is enough for the wise
Blogroll Linking
I know you're aware of what I mean here so stop it.
Remove your friend's link on your site. It's a NO, NO. Avoid a list of partner sites on your blog—it might be the reason why your site was penalized.
Reciprocal Linking
Links from poor Sites: Stop buying links on poor, PR 1 sites. It won't get you anywhere; rather, it'd cause you a fortune (your business).
Don't Link From Irrelevant Sites: yes, this happens naturally but don't make it worse by linking from irrelevant sites.
Spend time creating and publishing new content on your blog regularly and high ranked blogs will link to your site naturally.
How To Recover From A Google Slap (penalty)
Before I continue with the main subject of this sub-topic, I quickly want to share some tips on how to tell if you've been penalized by Google.
How to Tell If You've Been Penalized
Run your site through Ban checker (this SEO tool will let you know if you've been hit by penguin or not)
Another way to know if you've been Google slapped is if you notice your ranking is tanking and there hasn't been a major update.
How to Recover From Google Penalties in 7 ''Ridiculous'' Steps
Resubmit your blog to Google for reconsideration (important)
Download a detailed list of your blog/site's inbound links via Google webmaster tools.
Disavow all the bad links linking to you. To determine the ones that're spammy, you may have to check it manually but to avoid waste of time and effort, follow this guide
Demand the removal of your link from the link source site
Use Effective Link building Tools
If your site has been penalized for offensive inbound links, then it can take a serious amount of time to disavow those links.
These link checker and removal tools will help you go a long way in recovering your site from Google's penalty.
Publish High Quality and Impeccable Content
Here's what Matt Cutts said about the value of great sites with quality content:
''The kind of site people want to bookmark and link to is the site that's more likely to build links organically, because people are more likely to link to great sites with good content''
The quality of a blog's content is the main key to building an authority website.
Why do you think small sites link to authority sites like Huffington Post, Problogger, Copyblogger, SEOmoz and Search Engine Journal?
Answer: impeccable content.
Pro tip: If you've not been paying attention to your site's content, then it's time you start doing that. If you're not a skilled writer, hire a ghostwriter or freelance blogger (that's if you're with a good budget).
Be Active on Social Networks
Your business success is solely dependent on the relationship you have with your clients.
If you've not been active on social networks, then you need get active NOW.
Hook up with your community on social networks, and you'll experience a boost in your search rankings.
I've got to end this
Have you been slapped by Google?
What are your views for getting passed Google's penalties?
Let us know what you think in the comments section.
AUTHOR BIO: Anthony Morrison is an SEO specialist based in the Merseyside area. He's also the CEO of SEOSOURCE.NET. An affordable,  reliable SEO company
Advertising: These Products And Services Directly Below Are All Hand Picked By Me So You Wont Be Dissapointed! If You Buy Through The Links Below Based On My Recommendation I Will Earn A Commission And You Will Help Support Me And My Blog:) Thanks In Advance.
He's Making A Ton Of Cash In His Spare Time Doing THIS… [ See How He Does It Live – Register For Free By Clicking On The Banner Directly Below ]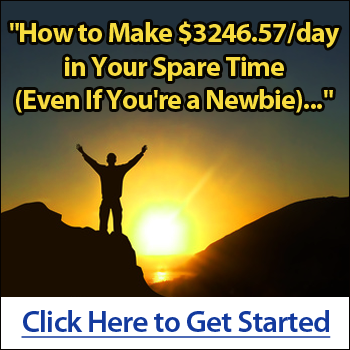 Copy And Paste Your Way To A Six- Figure Income, Inside The $13.2 Billion Dollar Niche Of Self Improvement!… You Do Not Need A List, Or Your Own Product, To Start Cashing In Today!
Billions And Billions Are Generated Through Ecommerce Yearly ( Get Your Piece Of The Pie And Start Your Own E-Comm Store Below )
Webinar – Smart Software Delivers Leads And Sales On AUTOPILOT ( See A Live Demo And Learn More Below )
MUA is an internet marketers dream site. It literally contains EVERYTHING you need under one roof.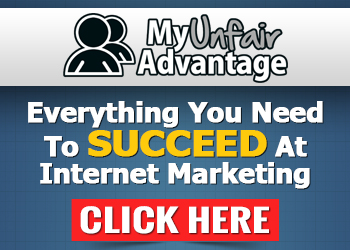 Recent Posts