No.1 eCommerce Platform for All Businesses.100+ Professional Themes · Full Blogging Platform · Mobile Commerce Ready
Here Are Some Cool Tips To Help Increase Your Blogs Traffic!
There are various ways to increase the visibility of your blog; one of the most important is creating back links. Backlinks are very important in SEO as they help you get better rankings in search engine results pages, which in turn lead to more traffic to your blog. Commonly known as Google Penguin, Google recently updated their algorithm in an attempt to decrease search engine rankings of websites that are in violation of their guidelines.
Generally, there are 2 kinds of backlinks:
White Hat Links – These are inking techniques that are allowed and preferred by Google, such as using keywords.
Black Hat Links – This method is frowned upon and includes such practices as keyword stuffing, cloaking, and deliberate creation of duplicate content, which could lead you to getting penalized by Google and knock you way down in rank.
There are many different ways to build links the most common being forum commenting, guest posting and blog commenting. If you're lucky enough to have a friend or know someone with a high ranking site, that is also a great place to link your site to. Let's just say that you don't have such a friend or don't have the time to read and post comments in other people's blogs, what then?
One thing most people don't know is that it isn't necessary to build thousands of links in thousands of sites. What you need is just a few high quality links from a few high authority sites which will help immensely with your rankings while at the same time pulling in traffic to your blog.
Other than creating links, the following tips will help increase your SEO rankings which in turn will lead to greater visibility therefore driving traffic to your blog.
1. Create Unique & Interesting Content
Updating your blog regularly is not enough. While it is important to post frequently, thereby keeping your readers engaged, they will soon lose interest if the content you provide has no value to them or is not in the least bit interesting. The content you post should not only be interesting to your readers but also be meaningful which will ensure that they keep coming back. In addition to this, posting regularly increases your chances of being noticed by search engines. Incorporating images is also important in the creation of great content. Images don't just provide aesthetic value to you blog. Using images is a simple way to increase traffic as lots of people use the image search options provided by Google as well as other search engines.
2. Stay Updated With Reader Comments
The comments section is an essential tool for any blog. Not only is it a way for you to engage with your readers one on one, but it is also a simple way for you to know what you're doing right and what you need to improve on. Engage your readers by replying to their comments so as to make them feel that you care about their responses to your blog posts and build a loyal reader base.
3. Use the RSS feeds
RSS feeds make it simpler for your following to not only read your blog, but to also know when new content has been posted. This provides readers who do not have an account or blog on the site you use to follow you easily, and you are reaching a larger audience by adding RSS feeds. If you're thinking about using a newsletter to keep readers up-to-date about your blog posts, then think again! RSS feeds are just like that without the extra e-mail that might just end up in the Spam folder.
4. Tag Your Posts
The extra minutes it will take you to add tags to your posts will be well worth the trouble as they are an easy way to drive traffic to your blog. Just like links, tags are an essential part when it comes to getting noticed by search engines. Use tags that people would search for in search engines. For example, if you have a blog post on saving money on utility bills, use multiple words and phrases for your tags such as "how to save money on bills", "how to save money on water bill", "how to save money on electricity", etc. If you run out of ideas, simply ask yourself what people would search for in Google.
5. Get Social And Reach Out To Other Blogs
There are millions of blogs out there and chances are that there are a number of them that deal with in same niche as you do. Find groups and social sites that target individuals with similar ideas as you do. Make sure that you create a profile, add links and share on these forums, which will help you create a presence. The better your participation, the higher the chances that people will click on your links.
Keeping the above in mind, it is imperative that you always keep SEO in mind when you create your content. Find relevant keywords and use them in your posts so as to help the search engines to find you, but don't be "spammy" about it or stuff keywords at the top of your blog posts as there are better ways to go about adding visibility.
John Gower is a writer for NerdWallet, a site dedicated to helping with a list of best credit cards.
Advertising: These Products And Services Directly Below Are All Hand Picked By Me So You Wont Be Dissapointed! If You Buy Through The Links Below Based On My Recommendation I Will Earn A Commission And You Will Help Support Me And My Blog:) Thanks In Advance.
He's Making A Ton Of Cash In His Spare Time Doing THIS… [ See How He Does It Live – Register For Free By Clicking On The Banner Directly Below ]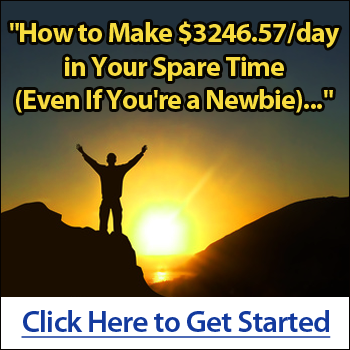 Copy And Paste Your Way To A Six- Figure Income, Inside The $13.2 Billion Dollar Niche Of Self Improvement!… You Do Not Need A List, Or Your Own Product, To Start Cashing In Today!
Billions And Billions Are Generated Through Ecommerce Yearly ( Get Your Piece Of The Pie And Start Your Own E-Comm Store Below )
Webinar – Smart Software Delivers Leads And Sales On AUTOPILOT ( See A Live Demo And Learn More Below )
MUA is an internet marketers dream site. It literally contains EVERYTHING you need under one roof.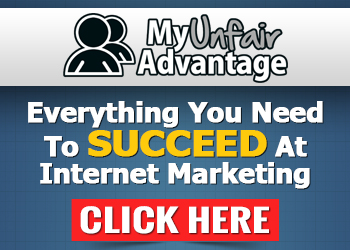 Recent Posts