No.1 eCommerce Platform for All Businesses.100+ Professional Themes · Full Blogging Platform · Mobile Commerce Ready
Implementing a successful Internet marketing campaign needn't be tricky or complicated. It will, however, require you to get the word out about your site and your business in as many ways as possible. Here are ten simple techniques you can use to boost your site traffic right now.
1) Use social bookmarking
It's not a bad idea to bookmark every page of your website and every entry to your blog. This is not for your own benefit, but to help others to find what you have written. Most of these social bookmarking sites have a far higher page rank than your own site does, and so the bookmarked pages of your site are more likely to show up on the first page of Google than the actual pages themselves.
While it might seem wearisome to have to post each of your blog entries to dozens of bookmarking sites, there are tools for the Mac and PC that can help. For example, the Shareaholic plugin puts handy links to the bookmarking services on your browser toolbar, and OnlyWire can automatically broadcast your links out to dozens of services.
2) Write articles
This is an old standby, but it still works. The key is to create relevant and well-written articles that provide something useful to the reader. A voice dictation program like DragonDictate for Mac can make writing such articles easier.
Don't forget to include your resource box at the end of the article with the URL to your website. Articles are typically 400 words in length or longer. You should submit your articles to a few of the top directories such as EzineArticles, GoArticles and ArticleCity.
3) Create a signature line for your e-mail messages
This is a no-brainer if you have a mailing list, but even in your normal correspondence, it's still a good idea. You might be surprised at how many people read signature lines and actually follow the links contained therein.
You can change your signature from time to time depending on what you're promoting. How to do so depends on your e-mail client. In Apple Mail you simply choose Preferences from the Mail menu and click Signatures. You can create multiple signatures for each email account.
4) Get your website on the top web directories
This is not a free method but it is not used by a lot of people for that very reason, and it could be worth a try. Botw.org, dmoz.org and dir.yahoo.com are good directories.
5) Become a guest blogger
You can write guest posts for other bloggers in exchange for a link to your site (usually in the resource box at the end of your article). Bloggers know the importance of unique content, so you will usually want to submit each guest post exclusively to a single blog (of course, if the post isn't used, you're free to submit it elsewhere). You can find bloggers who are looking for content through myblogguest.com and bloggerlinkup.com.
6) Create videos
A lot of people prefer to learn by seeing and hearing rather than reading, so you might as well cater to all learning styles. Your video can be as elaborate as an animation made with Anime Studio on your Mac or as simple as you speaking in front of your Mac's built-in iSight camera. Alternatively, you can drag a bunch of stills that illustrate your point to iMovie, turn on the Ken Burns effect for the illusion of movement, and record your voiceover to make a quick video.
7) Comment on other's blogs
Subscribe to the RSS feeds of some popular blogs in your niche and you'll be updated whenever new posts appear. That way, you can be the first commenter on those posts, and experience shows that the first comments are the most likely to get curious clicks to the commenter's website by other readers.
8) Review
You can create an account on Amazon, set up a profile, and review products related to your niche. This will help to position you as an expert. You can also review products on Epinions and Revoo as well.
9) Help out others
Answering questions on Yahoo Answers can lead people back to your website. It works on the points system and it allows links. This need not all that time consuming. 15-30 minutes a week answering peoples questions can add up to decent traffic and exposure for your website.
10) Use social networking sites such as Facebook, LinkedIn, and Pinterest
Facebook has over 700 million members, And that's nothing to sneeze at! You can post a steady stream of content on the site to engage your fans — articles, videos, photos, and links to your squeeze page to build your e-mail list. The more content you have on your Facebook page, the greater your chances of engaging your readers and getting them to come back.
The same goes for the other social networking sites. It's free and easy. Just don't forget the all-important link back to your site!
Tim Arends is an Internet, Apple and computer user for nearly 20 years who is well-versed in technology and the Internet. He provides freelance writing services to bloggers, Internet marketers and app developers. Hire him for a complete content-creation strategy for promoting your business.
Advertising: These Products And Services Directly Below Are All Hand Picked By Me So You Wont Be Dissapointed! If You Buy Through The Links Below Based On My Recommendation I Will Earn A Commission And You Will Help Support Me And My Blog:) Thanks In Advance.
He's Making A Ton Of Cash In His Spare Time Doing THIS… [ See How He Does It Live – Register For Free By Clicking On The Banner Directly Below ]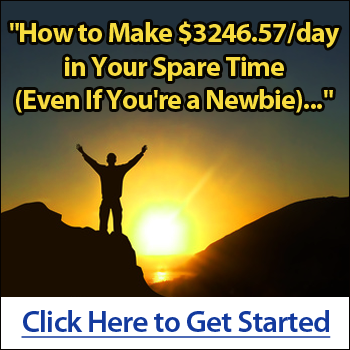 MUA is an internet marketers dream site. It literally contains EVERYTHING you need under one roof.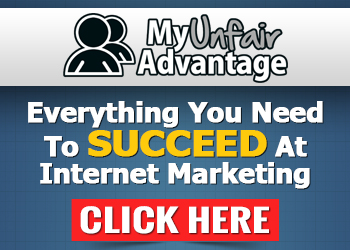 Billions And Billions Are Generated Through Ecommerce Yearly ( Get Your Piece Of The Pie And Start Your Own E-Comm Store Below )
He walks away from $60k a month for this ….
Recent Posts