Please follow and like us: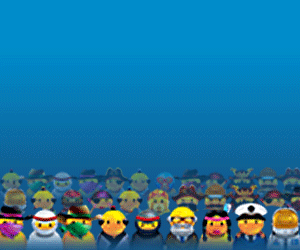 Most expert internet marketers will say to you that the most effective way to promote your product is through your list. Thus, they will always recommend you to build a mailing list for your promotion. But, the reality is not as sweet as that. Yes, promoting products to your list is the best way to make sales. But, if you don't do it properly, you won't be able to make any sales from your mailing list promotion. Do you want to know why? Here are 5 reasons why you can't sell or promote your product to your list:
Your Subscribers Don't Feel Confident Toward You
Trust is always an important factor in any business dealing. If you can't make people trust you, they won't buy from you. If people don't feel confident toward you, they will have a hundred reasons not to buy from you. This is a very simple reason why you can't sell or promote your product to your list. Unless you can make your subscribers feel confident toward you, you will have difficulty to make sales from your list. So, how can you make them to trust you? The key is to make them recognize you as an expert.
You Don't Create Enough Excitement
If people can't get excited with your email or if you can't make your subscribers to open your email with excitement, then you might have a big problem with your promotion. Why? That's because being likable will help you to gain more trust from your subscribers. If they like you, and they like your emails, then they will read it feeling excited with what you give to them. So, make your emails interesting to read. Give valuable information to your audience and flaunt your personality when you write your emails.
You Don't Promote The Product Persistently
Nothing beats persistence. If you can persistently do the necessary steps to achieve your goal, you will eventually achieve it. If you just promote your product once in a while, then your subscribers will not give enough attention to that product. Then, they will eventually ignore it. But, if you keep promoting your product in most of your emails (without being spammy), then you will be able to direct your audience's attention toward that product, and you will eventually be able to build their interest toward it.
Your Subscribers Feel Uncertain About The Product Quality
When you promote too many products in a short period of time, what will usually happen is that your subscribers will feel uncertain about the quality of the product that you promote. Why? That's because of your own lack of focus in your promotion. You are promoting lots of products at the same time, within the same niche, and your subscribers feel confused with your promotion. They will wonder whether you really trust those products or not. Thus, they feel uncertain about the quality of the product, or rather, they feel uncertain about which product is good for them and which is not. So, you should focus your promotion on one product at a time.
Your Subscribers Don't Even Read Your Email
This is the most classic reason why you always fail in making sales from your email marketing promotion. Your subscribers don't read your email at all. Thus, they don't know about the product that you're promoting. This can be caused by several reasons. First, they don't find that your email is interesting enough to read. Second, they think that you are an unknown person sending them an email out of nowhere. Third, they think that all your emails are junk or at least useless for them. That's why it is important for you to increase your open rate. Write an email that has enticing subject line, make it personal, and be sure to give useful tips for your subscribers in your email. This will help you to increase your open rate.Remember that unless people open and read your email, you can't expect them to buy your product.
Those are the 5 reasons why you can't sell or promote your product to your list. Yes, the list might be where the money is, but if you don't understand the reason why people seem to ignore your promotion, you won't be able to successfully sell or promote your product to your list.
About Author:
Akash Bhatt is a seasoned Internet Marketing blogger who earns money from affiliate marketing. He writes compelling articles which are published on top SEO blogs. Recently he read an article about the Best Affiliate Networks here and found the post to be very interesting.
Please follow and like us: