Please follow and like us:
Marketing a business when broke may seem a tough call, but that's not always the
case when it comes to a web business. The advantage with online businesses is that
site owners on a budget can still reach out to the masses with a rock-bottom budget
– the most important need is actually time, not money. So here are 7 website
marketing strategies that cost next to nothing but can still deliver pleasant
results.

Social media
This is definitely a no-brainer. If your web business does not have a Facebook,
Twitter, LinkedIn, Google+ and other major social media pages, you're discarding
your FREE marketing rights. At the very least, get a presence on Facebook and
Twitter. Pinterest is hot news at the moment so if you can create great visual
content on a regular basis, you may just generate enough buzz to get your website
noticed. A Google Plus presence is becoming the standard as well for online
businesses today, probably because of the SEO benefits that may come it.
Social media outlets provide you with the platform to engage more with your target
market; you get to hear their complaints and learn more about what they expect from
you. With the right attitude, strategy and persistence, your social media outreach
efforts will definitely pay off without you spending a fortune.
Search engine optimization
There's no denying that businesses have been in fierce competition for the top SERP
slots since SEO became an industry. SEO is probably the most effective way to get
your site noticed, because majority of online users always consult search engines
when looking for solutions. However, being on a budget may not allow you to hire the
best SEO consultants known to man; that doesn't have to mean that you cannot learn
the basics of SEO from the best SEO
authority blogs and do it yourself. It may be a long, laborious process, but the
rewards are never in doubt.
Public relations
The good thing about PR is that you earn free publicity, which is good for your
marketing. Through a few effective PR strategies, you get the chance to brand
yourself as an expert and credible figure in your niche. But journalists will only
be willing to link to your content if they deem it highly resourceful, so work on
providing useful content. If you are onto some noteworthy stuff that you think
journalists take an interest in, then don't hesitate to call them over and have a
look. The press coverage you'll get from this will earn you more credibility, a key
success pillar for any kind of business.
If your website is not modeled around content but rather a service that you offer,
then press releases should work well to pull in some traffic for you especially if
you're just launching. And the best part is that there are many free press release
distribution services, such as PRLog.org and I-newswire.com that will help you reach
out to as many people as possible.
Email marketing
Without an email list, you are failing to engage your brand with your customers. And
that means you're losing business since customers usually require more than one way
of engagement before they decide to try out your products. You can use email
marketing to inform your subscribers about your new products, share exclusive
promotional offers, or just notify and remind them to visit your site.
Running a great email marketing campaign can be time consuming, and you have to
offer something of value to your subscribers at all times. The costs of email
marketing campaigns through a third party such as Mailchimp or Aweber are
affordable, ranging from zero to a few bucks a month.
Free business directories
Once you make your own website you should immediately take advantage of the free online directories to get some free
link juice. Yellowpages.com allows you to a free listing for up to 12 months.
There's also Dmoz, the open directory, and many other top cost-free
directories that will increase your website's exposure and PageRank.
Additionally, Google Local, Yahoo Local and Bing Local are the biggest directories
that allow you to put your web business on the local map through free listings.
Claim your listings and keep them updated at all times . For even more free link
bait, you will find countless free classified ads sites which you should take full
advantage of.
Blogging and guest blogging
Blogging is the best way to keep your audience and potential buyers engaged. It's always
great value for your visitors when you write long, resourceful posts or 'ultimate
guides' in your niche. These posts will always keep visitors streaming in as long as
the post remains relevant. It's also nice to have a schedule for the frequency of
your posts – in that way, users will know when to expect to see your content.
Guest blogging allows you to reach far broader audiences on sites that may be more
popular than yours but relevant to your niche. Don't forget: great content will
always endear you to your customers and help create positive word-of-mouth. The more
guest blogging you can do, the higher the traffic you can expect.
Speaking of word of mouth, how can you get people to share rave reviews about your
product/website? It is by creating and distributing posts of value to all the top
blogs in your industry, and getting involved in the debate. Check the comments on
your blog and related blogs and respond to them. Join the forums and give your 2
cents worth on any discussions relevant to your niche.
YouTube videos
Could you have possibly forgotten the power of YouTube?
Creating videos for posting on YouTube can help increase your website's visibility
since your videos can be found via the relevant keywords on Google. If the videos
are great, people will also share them on their blogs and on social media – who
doesn't need free advertising? Don't forget to include a call-to action at the end
of your videos, directing your viewers to what exactly they should do and how they
should do it.
This guest post is written by Joseph from Make a Website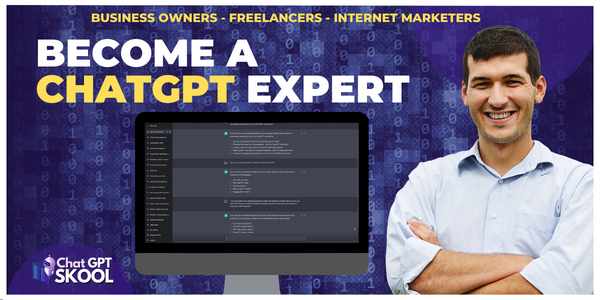 Please follow and like us: