Please follow and like us:
Pay-Per-Click advertising is a different game now then it was 5 and 10 years ago. Especially on Google. It's become much more refined. Much more competitive. And some would say it's more advanced. It used to be a market you could just jump into with a little bit of money and easily drive traffic to any page you wanted. Even with a bad campaign.
Now, it's more of a skill that you have to develop. And if you choose to do it, it's something that you have to pay attention to and commit to. Otherwise you could end up losing a bunch of money.
Because of the competition and the many rule changes that Google has made, a lot of marketers have left PPC. Or at least rely on it less. The upside of Google Adwords is that if you take the time to get it right, you'll be rewarded. The downside seems to be that, because Google is always working on making the experience better for their customers, your campaign could go belly-up over night after one of their rule updates.
I was heavy into PPC on Google for a while, then backed off entirely after it became too much of a headache for me. I was still learning how to refine my campaigns and it just seemed like it kept getting harder and more of a time commitment. And I didn't want to spend money on hiring someone to run my campaigns for me. Yet.
There has always been PPC advertising on the smaller networks, but I never really paid too much attention to them. I figured since Google has most of the paid traffic, I'd just focus on that. But what I've come to learn is that 20% of the paid search traffic is still plenty of traffic!
The Bing/Yahoo network is about 20% of the paid search traffic. That's plenty, especially for small business owners. And it's less competition then Google, where most of the pros and big spenders hang out. In my opinion, it's easier to get an ad up and running successfully on Bing. And cheaper. And because of that, it's a great place to test ads and get them working before placing them on Google (if you choose to go that route at all).
Setting Up An Ad In Bing
There are plenty of resources online that explain how to set up an account on Bing. So I'm going to skip that and focus on content here. I trust you can go online and figure out how to set up an account 🙂
This is how I like to set up an account:
Step 1
Go to the Google Keyword Tool and create an account.
When you log in, it returns up to 800 results instead of 100. We'll be needing those 800 results 🙂

Type in your target keyword.

Select All

'Copy as text' and paste into notepad or whatever editing program you like to use.
Step 2
You're going to go through and delete any keywords that are not relevant or too broad. This is going to take some time, so expect that. But it's necessary, so do it! Because we're going to be deleting a lot of keywords, I like to use a spreadsheet program. It makes deleting easier, in my opinion.
So at this point, you've used to the Google Keyword Tool and searched your keyword. You've gotten back up to 800 results (could be less). You've taken the time to go through all those keywords, and delete any that are not relevant to your product. Or are too broad or general.
Going through and deleting keywords that don't fit your campaign is not an exact science. You're going to have to use some brain power and think a little bit. I hate to say it, but it's true. 🙂 If you're really not sure about deleting a certain keyword or not, then leave it for now and we'll see how it performs. But there are going to be a bunch of keywords that definitely don't belong. And you'll know them when you see them.
Once you're done, copy and paste the remaining keywords into your Bing campaign. Make sure you set your daily budget and max CPC (cost per click). I like to use a budget of $10-25 per day. This doesn't mean it will reach that mark, that's just the maximum. Your campaign will stop running until the next day if it does reach it. It keeps spending under control.
But it's better to make it a little higher for the first couple of days for two reasons. First, you're starting out with a ton of keywords. So you want to spend enough to get a decent amount of activity across the board to see which ones are the top performers. And second, you want to weed out the non-performing keywords quickly in the beginning. That way, your budget is focused on the keywords that are driving quality traffic. When it's all said and done, that list of 800 could end up being 10 keywords. And that's fine.
So focus on that for now. Get that keyword research done. And stay tuned for Part 2, where we'll go through setting up your ads for this campaign. And I'll also have a voucher for some FREE traffic on the Bing network.
To Your Success,
Adel
Adel ('Oddle') is a longtime internet marketer and online marketing coach. Far from perfect, he has spent many years (and many dollars) learning just about every mistake there is to know when it comes to online marketing… all just so you, dear reader, won't have to suffer through that same agony.
He now works online full time, doing things the right way. You can visit his newest blog – www.RecruitingForMLM.com – for more helpful information, to contact him or to add his Facebook page and follow him there!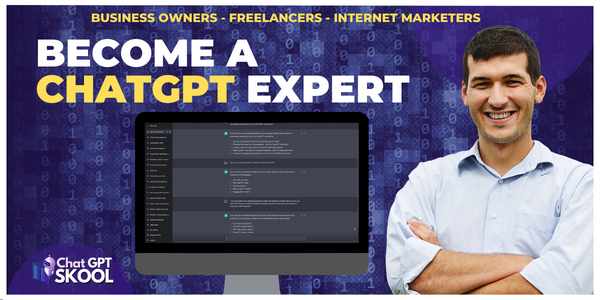 Please follow and like us: