Please follow and like us:
Search engine optimization is the key factor behind high-quality traffic for thousands of online businesses, and for many local companies as well. These strategies help a business put their brand, products, services and contact details in front of people searching for industry-related information. The process to improve search rank can be somewhat complicated, and it can also take a considerable amount of time for a company to achieve high rankings in a search engine, with Google obviously being the primary target for most companies, business owners and internet marketers.
With Google frequently implementing updates into their search algorithms, it can be difficult to keep up with all of the changes, and maintain a high search ranking. Another important factor to consider is that any mistakes in regards to SEO can lead to penalty, causing your website to go down a few pages, instead of up. When you make mistakes with your SEO campaign, it can mean disaster for your rankings – recovering from such disasters will be a much more difficult task than ruining your rankings in the first place. You work hard for your first page rankings, and you most certainly do not want to lose them.
In this post, we'll consider the best SEO tips for business owners and marketers who would like to play it safe, and steer clear of any techniques that might cause them to lose the existing rankings their website may hold in Google. Additionally, we'll consider some common mistakes that people make when it comes to SEO, and share with you how to avoid making such mistakes.
Practicing Safe SEO To Maintain Your Rankings
First, let's consider what the term "safe SEO" really means, and what this means for your particular search engine optimization strategy. Safe SEO is sometimes referred to as "white hat SEO", while strategies that yield an adverse impact on your rankings are sometimes called "black hat SEO". Generally, any technique used to improve the rankings of a website or web page on Google that breaks the rules set out by the search engine is considered as "black hat SEO". Strategies implemented that falls within the guidelines provided by Google are considered as "white hat SEO".
When it comes to implementing safe SEO strategies into your internet marketing campaign, one of the most important factors that you need to take into account is that you are promoting your content to a target audience, and not to a search engine. Instead of implementing techniques that will target a search engine directly, rather implement strategies that targets the people you want to visit your website.
The fact that you are promoting your content and your brand to actual human beings automatically brings to mind a variety of topics that need to be discussed and considered. Think about what you would want to read if you were the customer. While the general idea about SEO for many marketers is to boost the ranking of a particular page for a search term, and get as many people to click through on that result in search engines. In reality, however, there are many other factors that need to be taken into account.
How long a visitor stays on your website plays a significant factor in the ranking profile of each page, and the entire website. The longer the average period a visitor spends on your website, the better you perform in search results. Another important factor to consider is bounce rate – a term that refers to how many people quickly press the back button and navigate to another website once they land on your website.
When you land on a website after entering a search phrase in Google, what do you look for? If you land on a page that seems like it is from 1990, would you stay on that page, or rather navigate to another website that can present you with a more user-friendly experience? If you land on a website with a short piece of content that does not really answer your question, will you click on another link to further navigate that website, or rather click back and visit another website that could potentially provide you a more comprehensive answer on your question?
The quality of the content you post on your website also counts. The better the quality, the higher the chance that a visitor will want to read and continue to stay on your website. Low-quality content that is full of spelling and grammar mistakes, as well as false facts, will make a visitor run away. To be safe, always make sure you do a complete spelling and grammar check before publishing anything, and double check every single fact you mention in the post or page. Quality content does not only give you a higher chance of getting a visitor to stay on your website longer, but also helps you establish authority for your brand in the industry you are targeting.
Along with ensuring the content you publish is of high quality, you should also try to make the content as engaging as possible. A visitor will be far more likely to interact and stay on your website when they can connect with a story you are sharing, for example. Your content should also be relevant to the title of the page – try to answer the question being asked as thoroughly as possible.
When it comes to link building, there are many effective safe SEO strategies that can be used for successful results. Always make sure you provide high-quality content to the source where your content will be published and link back to your website, and ensure the content that links back to your website is relevant to the particular pages they link to. Try to obtain a diverse variety of link types, and never rely on tools that promise to get you thousands of backlinks "automatically" – these are not considered "safe".
Common SEO Mistakes That You Need To Avoid
While implementing the best SEO tips can help to drive up your ranking in Google, it is important to note that a single mistake can cost you all of the progress you have made. Learning more about possible SEO mistakes that could have a negative impact on your performance in Google can help you avoid such disasters, and, in turn, help you get your brand noticed on Google, build more authority, and help to boost your brand's sales.
One of the very first mistakes that you should always ensure you avoid is keyword stuffing. Keyword stuffing is a black hat SEO technique that used to be an effective SEO "hack" at one point in time, but search engines are getting smarter – and keyword stuffing will only cause your ranking to go down in the modern day. Avoid pushing too many keywords into a single article – try to space your keywords out in such a way that it naturally fits in with your article. Add your keyword to the title of your page, to your H1 tag, and to one or two H2 tags, then add it a couple of times in the body of your content, and perhaps also in the alt tag of an image on your website.
When you optimize your content for keywords, it is vital that you avoid picking the wrong keyword for each page. Finding a low competition keyword does not necessarily mean it will help get you a lot of visitors. Try to find keywords with a reasonable level of competition, but a high search volume. Also make sure the keyword is relevant to the content you share on the page – do not optimize a page for the keyword "weight loss" if the content on the page describes ways to gain weight, for example.
Other SEO mistakes that you should always avoid when executing an internet marketing plan include:
Never copy content from another website and publish it as your own. Plagiarism will get your website penalized and will lead to a decrease in your ranking.
Avoid obtaining back links from websites that do not have good ranking factors, especially those who implement black hat SEO techniques in their marketing strategies.
Do not forget to add appropriate meta descriptions and title tags on every single page of your website. Without this details specified, the search engine will automatically gather snippets and text from your website, which could implicate the click-through rate of your search rankings.
Conclusion
While high search rankings can hold significant value for your business, contributing to a boost in traffic, and higher conversions, not executing the right strategies can yield negative results Google and other search engines. Staying on top of updates made to the Google Search Algorithm, ensuring you adhere to the latest policies, and making sure you are one of the first to implement new trends, can be helpful in providing your website with high rankings, and for maintaining those high rankings in the long run. Additionally, avoiding particular mistakes that are commonly made by marketers during a search engine optimization strategy can also help you reduce your risk of implicating your ranking in Google.
Author Bio
Stevan Mcgrath is a digital marketing professional who possesses expertise in brand design and development. Stevan is passionate about utilizing his diverse skill sets for new and innovative online marketing strategies. He has worked as a freelancer and a contributor to ProvenSEO and Coinreview. Despite having a wide influential reach, he seeks client satisfaction as his topmost priority. He also writes blog posts on recent digital marketing trends. To know his work and more details you can follow him on facebook, twitter, LinkedIn, Google+.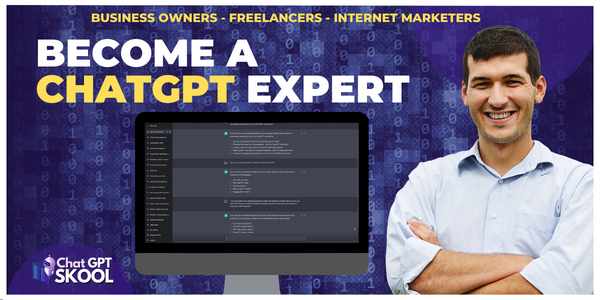 Please follow and like us: