Please follow and like us:
Coffee, Coffee, Coffee I have been searching for months for the perfect network marketing business opportunity to add to my existing business ( Never keep All Your Eggs In Just One Basket Right:) )
I happened to stumble upon a great mlm or network marketing business opportunity that had to do with selling healthy coffee that is great for you, and it is also the World's greatest tasting coffee to boot.
Sounds like a tough sell right? Heck no it's literally like taking candy from a baby:) so to speak!
This company is in it's startup phase so now is the time to get in to make the really big money because this business opportunity is going to take off big time!
Did I mention it is also the highest paying of it's kind in the industry? Well it is:)
The companies Name Is Sisel Kaffe
Which stands for science, innovation, success, energy, and longevity.
Sisel is the parent company that is operated by Tom Mower, is presently in 30 countries Worldwide, so the World is literally at your fingertips with Sisel Kaffe.
Click here to see the parent site of sisel Kaffe.
Can you imagine being one of the founding fathers of network marketing companies like the Empower network? Think of how much money you could of made if you put your mind to it!
Well Sisel Kaffe is 10x better than Empower network because 83% of the adult population drinks coffee! Throw in the fact that this Panamanian coffee is not only the best tasting coffee in the World 12 years running, it is extremely healthy for you to boot!
Throw all these factors together. Great product check, great compensation plan check, and millions of customers around the World check, equals an incredible network marketing business opportunity where you can earn a lot of money:)
( Sample Pictures Of A Few Sisel Kaffe Products Below! )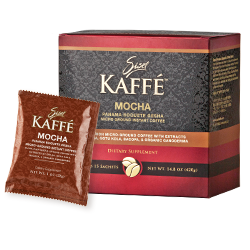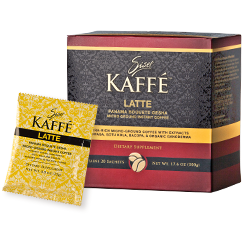 Let Me Ask And Answer Some Questions For You About Coffee?
1. Do you drink coffee?
2. Do you get paid to drink delicious coffee?
3. Do you get tax deductions from drinking coffee? Of course not but when you get paid to drink the Worlds best tasting coffee you do:)
4. Would you like to get paid for drinking the World's best tasting coffee and telling people about how good it is?
5. I bet Starbucks never sent you a check for telling people about their coffee right? Heck no, but Sisel Will!
6. How hard do you think it will be to refer the Worlds best tasting coffee to millions of potential customers and make money doing it? Not very hard at all and it can make you a very nice residual income stream by doing just that!
7. Why do you think Mcdonalds, Subway, Burger King, and Dunkin Donuts as examples all sell premium coffee at $3 to $5 A Cup? Because coffee is so dang profitable!
( Sisel Kafe averages well under .80 cents per cup and it tastes much better:)
7. When you and your customers taste this delicious coffee it will literally sell itself over and over again!
Sample Compensation Plan For Sisel Kaffe The Worlds Best Tasting, Healthiest, Coffee:)
Some Cool Facts About Coffee That You Should Know
1. Over 255 Million coffee drinkers alone in North America.
2. Coffee is the 2nd most popular beverage in the World behind only H2O better known as water:) How's that for a customer base?
3. Coffee is the second fastest traded commodity on the entire planet behind oil.
4. The U.S.A. consumes over 400 million cups of coffee a day making it the largest consumer of coffee in the World
5. Brazil is the largest producer of coffee in the World producing close to 45 million bags of coffee yearly.
6. The average American adult consumes almost 70 gallons of coffee a year!
7. The average American spends close to $1100 dollars a year on coffee without batting an eye!
How To Get Started As A Pioneer In This Groundbreaking Network Marketing Opportunity Drinking @ Recommending The Worlds Greatest Tasting Coffee. Watch This Awesome Training Video Below On Sisel Kaffe And Signup On Link Below The Video To Get Started!

  Step 1: Visit Website http://jayorban.mysiselkaffe.com
  Step 2: Important: Go here if you would like to try a free sample of Sisel Kaffe on me Request a FREE Coffee Sample and learn about the Sisel Kaffe Business Opportunity By Clicking Here!
  Step 3: Place Order With Sisel Kaffe of at least $50 or more ( This Covers Everything To Get Your Business First Started! ) Make Sure Your Sign Up As A Distributor So You Can Make Money With Sisel Kaffe.
  Step 4: Contact Me  Jay At affiliatelessons@jaysonlinereviews.com Or My Phone Number ( 608 ) 322 – 4081 So Me And My Team Can Get You Started In This Groundbreaking Network Marketing Opportunity.
Screenshot Of What You Should See When Signing Up For Sisel Kaffe Below ( Enter Details Exactly As Shown Below )
I Look Forward To Help You On Your Way To A Great Residual Income With Millions Upon Millions Of Potential Customers And A Product That Lives Up To It's Name As The Worlds Best Tasting Coffee.
Jay
Please follow and like us: