Please follow and like us:
Clickbank Affiliate Marketing How To Earn Money Online Selling Informational Products
If you are reading this blog post you probably found this post through the search engines (mainly Google) and you are curious as to Clickbank, and how to earn money as a clickbank affiliate selling, You guessed it. Informational products! Better known as digital products in the Internet marketing World.
If your a beginning Clickbank affiliate, your probably asking this question in your head. What are informational products?
Informational products, or digital products, are just that information that is instantly purchased by the consumer, or customer directly to their personal computer. You cannot hold, and touch physically an informational product. No waiting in long lines, no waiting on the mailman ETC…. The information is delivered as soon as payment is received. Digital goods are very convenient, for a very impatient World.
The Internet is based on information and tons of it more than you or I can even comprehend. It's mind boggling to say the least! So why not give the consumer what they want? Information on how to fix a problem, help them earn money online, relationship advice in the form of an E-Book, or course.
Antivirus software, spyware, arts@entertainment, ebusiness @ emarketing, cooking, education, employment$jobs, fiction, games, green products, health@fitness, home@garden, parenting, languages, parenting, software, and self help just to name a few. As you can see if your an online affiliate marketer the skies the limit with Clickbank.There are tens of thousands of affiliate marketing products you can choose to promote and earn a lot of money by doing so. Clickbank has paid out Billions of dollars in their ten plus years being in business online. And you can make up to a whopping 75% commission for each and every sale you earn online. Know you know why you should be part of this money making machine for affiliate marketers? Did I mention they accept payments from around the World I am based in the U.S and I made a couple sales from Brazil @ Malaysia just yesterday. How cool is that?
So how do I turn the Clickbank marketplace into my own virtual ATM machine? Follow these steps and you will be earning cash online in no time.
1. Learn the bum marketing method if you are just starting out as a new affiliate marketer. It is a free, and it helped me out a great deal years ago when I was starting out. It will give you a basic understanding on how to get your articles ranked on the first page of Google, classified ads, blog posts, Etc… Once you learn the bum marketing method which should only take about 30 minutes at the most you will have a basic understanding of affiliate marketing, and how to get traffic through article marketing Etc… Google it to learn more!
2. Start a self hosted WordPress blog. If you plan on starting a real online business. No Blogger or other free hosting platforms. Remember: If you go the free route, Google owns your blog and can zap it for any reason for violating their terms of service. Trust me I am speaking from experience it happened to me less than a year ago. Control your content, and your online business by starting a self hosted paid blog platform where you own your own domain name, and it is hosted by a professional web-hosting company. I recommend Hostgator, but make that decision for yourself on who your chosen web host will be. It should only cost about $10 bucks a month to start your own self hosted wordpress blog. Think of all the money you can earn just by investing $10 dollars a month in your new online business. Invest in yourself and your future be professional and pay for hosting and a domain name. Its a very small investment for such a lucrative reward.
3. Once you start your own self hosted wordpress blog in the niche of your choice. Tip: Choose a niche you are interested in and know a lot about, or make sure you are willing to learn a lot about that particular niche. It will be a lot easier to update your blog when your niche is of interest to you. This will make your online business, and your affiliate commissions prosper over time. Remember: Affiliate marketing is a business, treat it as such if you want to succeed and make a lot of money in the field.
4. Monetize your blog with clickbank products this means some banners, and text links, promoting clickbank products related to your online niche. I also monetize my blog with Google adsense as another extra income stream. Never put all your eggs in one basket. Diversity is the key to online success.
5. Read a good Affiliate E-Book, or join a Clickbank course to speed up your learning curve. This is not mandatory, but it is very helpful to speed up your learning curve, so you can start earning some extra cash sooner, rather than later. Remember affiliate marketing is a business and to start getting real good at it you need to learn the ropes so to speak. But once you do the sky is literally the limit with the affiliate marketing business model. Dont believe me? Ask John Chow, and Shoemoney. They earn millions yearly through affiliate marketing and blogging. It is very lucrative once you get good at it and are willing to work, and treat it as a business not a hobby. And its very cool getting paid while you sleep, I love that part of working online!
6. Once you get your money making blog up and running, and start driving a little traffic to it, here is the most important step. Start an email list A.S.AP. The money is in the list trust me when I say this. I wish I would of started my email list a lot sooner in my affiliate marketing career but better late than never. Do not make the same mistake I made and wait. The sooner you do the better! I recommend Aweber it is only a $1.00 to get started for your first month of service and they are the creme of the crop. Every top Internet marketer uses them. Once you start building up your list, and you start building a lasting relationship with them. This means providing valuable content, tips, and if possible free products. Then you can start monetizing your aweber email list by recommending paid Clickbank products related to the niche your subscribers opted in for. This will benefit your subscribers by providing information they are looking for, and you when the affiliate sales start coming in. Its a win win situation for you as an affiliate and your eager double opt-in subscribers.
I hope this little Clickbank tutorial gave you newbies a few tips that you can use right away to start earning an online income.
As Always To Your Online Success, Jay!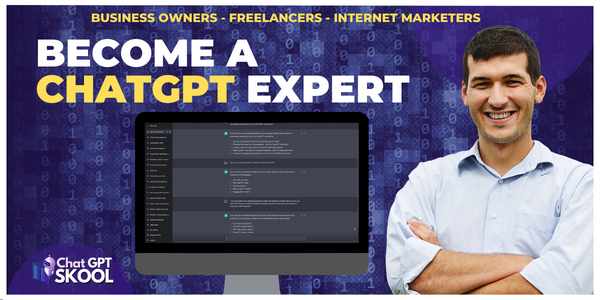 Please follow and like us: