Please follow and like us:
Earn Money Online – Passive Income – How To Make Money full time On The Internet?
After 5 years of affiliate marketing, blogging, and internet marketing. I can safely tell you what works? And what does not work? If your trying to earn a nice passive income online that may someday turn into a full time income online. With a little determination, ability to learn,  and a strong work ethic. You can start to generate a lot of money online that can turn into a great passive income for years to come.
What I Know Works In Building Your Online Business, Generating Traffic, And Makes Me Money?
1. Building an email list – This is the single most important activity you can be engaged in ( Listbuilding ) The money is in the list. Once you build up an email list of about 500 then you can start swapping  with other internet marketers. The first 500 – 1, 000 is always the hardest after that your list will grow a lot faster.  A couple cool adswap sites to build up your list faster are http://www.safeswaps.com and http://ultraswaps.com which is the new kid on the block, but it is looking very top notch you can do everything on this site from Facebook swaps, to Twitter swaps, to adswaps, and more.
2. Traffic equals more money online, and more ways to generate a passive income online. If your selling residual income type products. What I mean by residual income products is if your an affiliate marketer promoting products that pay you on a monthly basis – as long as that customer stays a member of that particular product or service. Examples are email memberships this is my best investment my email list and I will keep paying on a monthly basis with no questions asked. Why? Because it generates me a nice passive income.
Webhosting companies not all but  some will pay you on a monthly basis for referring paying members to their site.
Most major email marketing sites will pay you if you sign up as an affiliate of theirs on a monthly basis for referring members to their service. Examples are Aweber, and Getresponse for starters.
Make money online clubs – these clubs teach beginners basically how to start and run a profitable online business. There is a lot of garbage out there so be on guard before jumping on the first make money online program that promises you the stars and delivers garbage. One that comes highly recommended by me would be http://tinyurl.com/4yluzsc check this out if your a beginner and need a helping hand getting started generating a passive income online, or just promote it. Either way it is a good program and it has a lot of happy customers to verify that statement.
Any kind of paid Membership sites where the customer gets charged on a monthly basis to be a member. You can promote these type of membership sites as an affiliate by referring customers to the membership site of your choice and they will pay you a commission monthly as long as that customer stays a member. The more customers you refer, the more passive income you generate. It is really that simple.
How Do I Generate Visitors To My Blog, And Websites?
1. Video marketing – Youtube for example as well as the other various video submission websites.
2. Twitter @ Facebook – Social marketing is gaining a lot of steam if you do not have a Facebook fanpage why not start one about your new blog, or website? Start a Twitter account and start following people in your blog, or websites niche. The majority of these people will follow you back increasing your Twitter followers. Once you get a few followers start tweeting about your newest blog posts or affiliate offers for some free targeted traffic.
3. Internet marketing forums – http://www. Warriorforum.com for example and http://www.myhonestworkfromhomesuccess.com are two of my favorite forums that I am active in. Your first step would be too make a signature link in your control panel that links to your website, or blog. The more active you are in the forum the more publicity,  and clicks you will get to your website, or blog. This can translate into more money in your pockets.
4.  Blog Commenting – I make intelligent comments on other blogs in my niche with a link back to my site. This accomplishes two things.  Blog commenting will give you a backlink which is good for SEO, and it will give you some nice traffic to your blog, or website. It is a very effective free technique. For more money, and more traffic,  comment on blogs that are very popular, and have a lot of traffic.
*********** Make sure you are building an email list on your blog, or website so you can start turning your casual visitors into paying customers at some point. Building an email list is crucial if you want to generate a steady passive income from your internet marketing efforts **************
5. SEO – It is crucial you learn at least basic seo skills so you can start getting free traffic from the major search engines like Google, Yahoo, and Bing. Free targeted traffic from the search engines is the best kind of traffic their is online. Think of it like this. Internet marketers spend billions of dollars yearly for paid sponsored ads on Google. Why spend the big bucks to advertise your website, or blog when you can get it for free from Google, Yahoo, and Bing? This is kind of a no- brainer why you need to learn how to rank highly in the search engines.  If your looking for a cheap quality course that I have bought, and reviewed, and that I know will help you out a lot. Check this out http://tinyurl.com/3o3cpvg I have had thank yous in my email inbox for recommending this seo course.  It is really that good, and it will not even put a dent in your pocketbook.
6. Adswaps – This is a great way to build up your email list as I mentioned earlier. Adswaps can make you a lot of money trust me. They will bring you tons of free visitors to your landing page, website, or blog. Wherever you decide to send them to sign up for your free offer so you can start building subscribers who are interested in what you have to offer them. This is some of the best kind of traffic that you can get online period! Remember some of your signups will buy from you, and you will see some money going into your affiliate accounts, or paypal account. Adswaps are a great way to build up your email list and generate you a nice passive income. The bigger your list the more money you will make.
These  Are The Ways I Earn Money Online – How I Am Generating A Passive Income Online – And The Steps I Take Too Make Money full time On The Internet? Feel Free Too Add Your Comments Below? What Are You Doing To Make Money?
As Always To Your Online Success, Jay!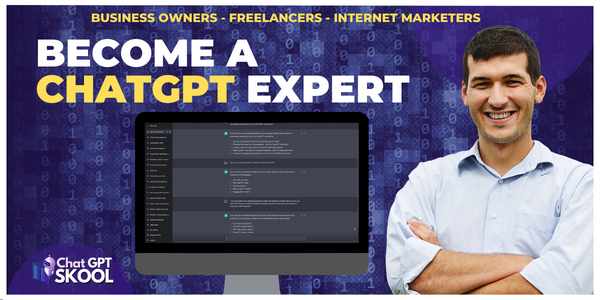 Please follow and like us: