Please follow and like us:
The Chinese social media ecosystem is one the most dynamic, original and fascinating of its kind on the planet. Social media in China has grown significantly with the rise of Weibo (China's equivalent to Twitter) and Tencent's WeChat. There is an increasingly high internet penetration rate in China with 55% of the total population now actively online. There are 634 million internet users, over twice the population of the US. It is thus not surprising that social media has become a key target for marketers and companies the world over.
Social networking in China is however a distinct proposition for western companies. Due to state censorship and fierce domestic competition most traditional western social media outlets have failed to expand into the mysterious orient. This has resulted in a unique networking eco-system that is tailored specifically to the needs of Chinese users. It has also made it very difficult for western networks to compete.
Here is some information and advice on social networking in China and for western firms interested in marketing themselves on these platforms in the aptly named 'mysterious orient'.
There is a larger, more active user base in China
The Chinese have a seemingly insatiable demand for social media and often will subscribe to several different networking platforms. There are an estimated 400 million active monthly users (significantly more than in the US) and with 1.3 billion Chinese citizens increasingly adopting these kind of internet activities this is only set to increase. The digital revolution in China has been unprecedented.
According to the China post, 'Chinese 'netizens' spend about 40% of their 25 hours/week online on social networks'. More time on these social networks results in greater exposure to content and produces a more user interactions. This has led to a social networking landscape that is evolving and developing more quickly and in a uniquely different way.
With the growth of smartphone usage consumers are encouraged to be even more active posting content 'on the go'.
The main social networking platforms
Weibo: Weibo is a micro-blogging platform which works in essentially the same way as 'Twitter'. Users can exchange content and follow other user's accounts. With 400 million registered accounts it is one of the key social networks to be engaging with if you are attempting to enter the Chinese market. Weibo is the forum to keep your finger on the pulse of what's popular in China. Importantly it is a very 'open' social network and therefore the most effective for marketers. Users can see posts from anyone, whilst on WeChat they have to be connected first.
Wechat: WeChat is Chinese internet giant Tencent's flagship social network with over 700 million registered accounts; it begun as an instant messaging app before morphing into a fully-fledged, integrated social networking platform. Users can communicate via instant messaging, sending written text, sound recordings or video clips to one another. It is a very user friendly platform acting as a wallet (it is linked to Alipay), gaming platform (the Chinese regularly play group games), taxi ordering service (Didi Kaudu, akin to Uber, is linked directly to WeChat) and it also features a video calling option which is far more efficient than skype.
Companies can set up official accounts and need to attract followers to subscribe to them. This is vital as it as more closed network, users can only see posts or comments by those they are connected with. The aim for any brand is to disseminate their content amongst a user's network. Users post moments (akin to a status update) and will often share content as part of this. Generating a favorable reputation is achieved by actively engaging with users and subscribers.
Baidu Tieba: This is part of the Chinese search engine 'Baidu' which prevails over 70% of its own market. Tieba is a forum for topics that are searchable by different subject categories. Content becomes more prolific the more it gains visibility based on the ranking of the Tieba community (much like Reddit). For a brand, the objective is produce interesting content that the community will rank highly, the brand needs to attract a large enough following who are ranking their content highly so that it appears at the top of the Tieba community page.
Qzone: A social networking website created by Tencent in 2005. It is largely an instant messaging platform but users join groups to discuss specific topics. These groups can be directly targeted as they tend to be about niche subjects.
The Chinese are powerfully influenced by their immediate social circle
The digital solution can be extraordinarily effective for western brands here because the Chinese are turning to social networks for more of their information. The Chinese increasingly distrust traditional media sources but place great trust in their social circle. Content shared amongst a user's network has a strong sense of legitimacy in the eyes of the Chinese consumer. This is why it is important for western brands to be operating on these platforms, people greatly appreciate direct communication here. Create promotions and offer discounts which are exclusively provided for WeChat or Weibo followers but ensure that the promotion includes their friends and family so that they too are likely to follow your account.
The 'Key Opinion Leader' (KOL) on social media
KOL's are Chinese personalities or 'experts' who have gathered a large following around them with thousands (if not millions) of followers holding them in high esteem. They are incredibly influential and can be recruited on behalf of a company to promote positive messages about a brand. The Chinese see them as informed experts about a particular subject, the information is also coming from an individual deemed as being autonomous and not directly from the brand.
Social media is becoming more fragmented with new platforms emerging
Many people focus on the current, most dominant Chinese social networks but this I feel is a severe oversight. New forms of expression are constantly emerging and developing in this fast paced, ever changing market. There is a huge demand for social networks and little foreign competition, this creates space for a plethora of domestic digital platforms to be developed. The Chinese state are even providing grants and incentives for new creative, tech start-ups which is encouraging the creation of new platforms. With increasing numbers of people of all different ages and backgrounds using social media there is likely to be a demand for 'new' spaces where users can communicate and share content in a different way.
Two examples are 'Nice' (a photo app similar to Instagram) and 'Meipai' (a video app similar to Vine). Brands such as Ray Ban and Bulgari have already begun to launch campaigns on these platforms. Neither has yet gained dominance but it is expected that the fragmentation of the networking landscape through these types of 'alternative' networks will continue.
Top advice for western brands seeking to market themselves on social networks in China
Content is king in the orient. Create interesting, shareable content in Mandarin that will appeal to the Chinese. Often content is produced in a cartoon, almost childish style, cartoon animals for example are popular.
Be active on social media. Really engage with consumers directly, people appreciate direct communication and are more likely to share your brand within their network.

Utilize the 'Key Opinion Leader' or KOL. Recruiting these figures on behalf of a brand can be a very effective way to disseminate content.

Find specialist partners in China. They will have in-depth knowledge of the market and have the links and local resources you need to utilize.
Benji is a digital marketing specialist based in Shanghai. He specializes in developing digital strategy for companies looking to enter the lucrative Chinese market. For more information see his blog and website here.. http://agency.marketingtochina.com/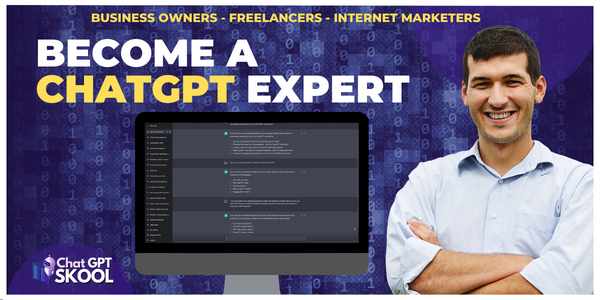 Please follow and like us: