Please follow and like us:
Learn Backlinking 101 In This Blog Post

I am going to go through the very basics of what a backlink is? How to create a backlink? To the kind of backlinks you should be trying to get to rise in the search engine rankings for the keyword phrases that you are trying to rank for in the search engines?
Quality backlinks pointing at your site is a major factor in your overall seo rankings, so it is essential you know the basics of backlink building if you are running a website, or blog on the Internet as a business, and you are trying to make money online through your website or blog.
Here we go:)
What Is A Backlink?
A backlink is a site on the Internet that is linking to your website, or blog in the terms of your sites URL that you place when you sign up to that site like in a profile backlink, blog comment backlink, web 2.0 site backlinks, to social networking backlinks like from Twitter, Pinterest, Facebook, so on and so forth.
Basically any site like for example http://yoursite.com that has your sites url somewhere on it approved is giving you a backlink.

The more backlinks you have linking to your site the higher your site will rank in the search engines but only if your backlinks are of high quality and not spam type sites.
How To Create Backlinks?
You will create backlinks by signing up to a site for example on forum profiles when you sign up to be a member there will be your profile page where you will have an option to put your website link on your profile and save it in the form https://jaysonlinereviews.com I am using my site as an example.
When you fill in your profile information with the backlink to your site and save it Google will find your profile info with your website link and give your site 1 backlink from the site that is linking to you in this case the forum profile you filled out.
When you sign up for a social networking site like Facebook, Twitter, Linkedin, Pheed, Pinterest, Googleplus, Tumblr, Digg, etc… You will follow the same concept but with some of them you can simply post a message promoting your site " Hey everyone this is Jay stop in and learn affiliate marketing training at https://jaysonlinereviews.com. "
Obviously you will be promoting your own site but when you publish a message on a social networking site with your website link you have just earned a backlink to your site.
These same basic principles will apply all over the Internet when you are creating backlinks for your site.
What You Should Be Doing When Building Backlinks?
When you are looking to create backlinks to improve your seo it is imperative that you look for quality, over quantity.
I always look for sites to link to that have a high Google pagerank, and a high Alexa ranking.
Look for popular sites related to your sites niche first, as well as popular sites in general, I do a combination of the two.
Alexa will give you a good idea of how much traffic a website, or blog gets based on their ranking system of visitors, time on site, bounce rate, etc…
The lower the Alexa ranking of a site the higher the traffic levels in most cases.
Alexa is not perfect, but it gives you a good general idea.
If the site has a good pagerank as well that is a bonus!
You can check the pagerank of a site by doing a Google search for free pagerank checker tools and copying in the sites URL into the URL field it will tell you that particular sites pagerank.
  Tip On How To Find Great Backlinks Easily – Go to Alexa and see who your competitors are linking too ( their backlinks ) and link to some of those sites yourself.
What's good enough for your competition is good enough for you right:)? After all sharing is caring:)
The Ultimate Affiliate Marketing Training Video ( Hit Play! )
What Is Anchor Text? And How It Helps My Overall Seo?
Here is Wikipedia defintion of anchor text http://en.wikipedia.org/wiki/Anchor_text I use anchor text sparingly once in a while to target some of the important keywords I am trying to rank for on my blogs. You can use anchor text in your blog posts see link above when you hover over it it says anchor text defintion.
This would be my anchor text that tells the search engines more about what my post is about, and if you have enough of these throughout your site, and through outbound links, you will ranker higher in the search engines for that particular keyword phrase that you are targeting.
But use these sparingly, and only once in a while, because you do not want to look like you are spamming the Internet that can actually hurt your seo rankings and have a reverse affect.
To Create A Backlink Using Anchor Text All You Have To Do Is?
P.S. I am using WordPress as an example. You can basically use these steps any place that has an html type editor, or even through certain blogs that accept anchor text in your blog comments.
If you can create a link you can usually create anchor text.
Inside WordPress when you are logged in and creating a blog post follow these steps.
Left click on your mouse and highlight the phrase that you want to turn into anchor text.
Then click the fully intact chain on the options above your blog post, this is your link button.
  Enter the URL that you want to make a link I will use jaysonlinereviews.com as an example
  Enter the anchor text in the title field then click add link.
🙂 Congratulations that highlighted phrase if you followed my directions should now be an anchor text backlink.
If you hover over the link above it should say backlink building tutorial that is my anchor text.
To Learn more about seo and how to create backlinks this is a training course I recommend quite a bit to beginners you can click here and check it out!
I hope you learned a lot your comments are appreciated below.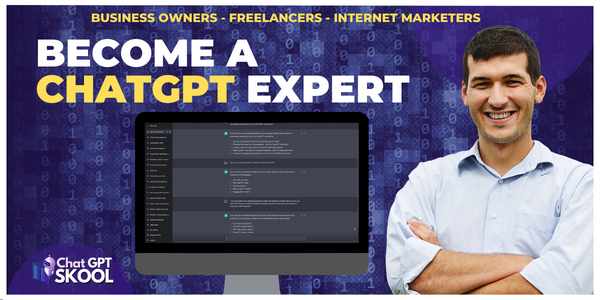 Please follow and like us: