Please follow and like us:
First, I would like to thank Jay for allowing me to share this piece of content with his readers. I hope you find this helpful and more importantly, that you take action.
So let's get started.
I would like to start this article by saying this: I need to warn you: this is not an overnight method that gets you millions of visitors in 6 minutes and this is not one of those "set it and forget it" kinds of crap that you encounter every day in WSO's and stuff like that.
This method of traffic needs nurturing and patience. Think of a peach tree: it won't give you fruits overnight right? So keep your mindset right and you will get results 🙂
Now enough with the wise words, let's dive in!
Here is what we will be going through in this article:
1. Why Pinterest
2. Best niches for Pinterest
3. What are pins?
4. What are boards?
5. What are group boards?
6. How to look for group boards?
7. How to organize your boards on your account?
8. Pinning
9. Your content
10. How to create stunning pins for pennies on the dollar
11. Now you're ready to pin!
12. Who to follow and how much you should follow?
13. Joining group boards
14. How can you monetize this traffic?
15. Conclusion
1. Why Pinterest?
If you don't already know what Pinterest is, it's a social media network where you can post images and "pins" of your content. It's more of a visual platform, that is why your pins should look good in order for people to want to click on your stuff and visit your website. But we will get into how to make a pin pop in a bit.
Pinterest has been around for quite a few years now and is currently at 80 worldwide and at 25 in the US according to Alexa, so the site gets crazy amounts of traffic. People who visit Pinterest regularly are known to visit the websites and buy products regularly.
So why Pinterest? Not only can Pinterest boost your website traffic, but it can also help you with your offsite SEO and help your rankings. Having a large number of followers definitely helps, but those followers need to be active and they need to repin your content in order for you to get the traffic.
We will get into how to make people repin your content shortly. But first, let's talk about the best niches for Pinterest.
2. Best niches for Pinterest:
In my opinion, Pinterest can work in many niches; even if they are not that popular. But what I have noticed and according to my experience, these are the best niches for Pinterest:
Pets
Food
Travel
Photography
Beauty (makeup, nails, hair, face stuff, etc)
Tattoos
Fashion
DIY and crafts
Education (teaching materials)
Weddings
Diets and fitness
Home decor and furniture
Gardening
I am sure there's plenty more, but these are extremely popular.
3. What are pins?
Pins are simply the images that you post on Pinterest. Remember, I mentioned earlier that Pinterest is a visual platform, so basically you can't post text as you would normally do on Facebook or Twitter etc. Your content on Pinterest consists of images. However, keep in mind they should follow certain dimesion rules. A pin should be at least 600px wide. The ideal size of a pin is 736px wide and the length would depend on how much content you want to show on your pin. If it's an infographic for example, it would be longer than a regular pin. I normally follow a 736×1102 rule. In my experience, it has been an ideal size. But just play with it and see what works for you.
4. What are boards?
In Pinterest, boards are like "folders" or categories where you keep your content. For example, if you have an account in the beauty niche, you would have different boards according to the sub-niche categories: something like: a hair styles board, and nail art board, a makeup board, a skin care board etc.
They are a great way to keep your content organized so you always know where you pin everything.
5. What are group boards?
Group boards are a bit similar like your own boards on your profile; except that they have many people pinning in them. They all have one owner and a bunch of collaborators. Think of group boards as Facebook groups. You have one or more admins, and the rest of the members are there to share quality content.
Apart from having a large following, group boards are a huge traffic source for your website. But we will talk about that later on this post (traffic).
6. Finding group boards:
So group boards are a great way to get traffic, but how do we find them? My two favorite ways to find group boards are the following:
– Look for influencers in your niche and find which group boards they are following and contributing to.
– use pingroupie.com and search by keyword or niche and check out the group boards that you can find. Pingroupie gives you details about how many pins are the in board, how many collaborators and how many followers. The more followers on that board, the more traffic you will get when you join that specific group board.
If you have great content on your account, you will not have any difficulties joining group boards. In my experience, I have had people invite me to join their group boards without me even asking. And you will also learn how to do that in a bit 🙂
So when you do your research, I suggest using a spreadsheet (Excel or Google sheets) to make a list of the group boards you find interesting, paste the name, link to the board, number of followers and the board owner profile link (for later, because you will need to contact them to request to join).
7. Creating and organizing your boards:
Before you start pinning, you will need to create your boards. As mentioned earlier, boards help you organize your content. I suggest starting with at least 5 to 10 boards in the beginning. You need to fill your profile with content before you start following people and/or requesting to join group boards. But don't worry, the content in your boards will be curated from other people's Pinterest accounts. And that's the beauty of Pinterest; it helps you curate great content and fill your boards with it.
However, one of the boards MUST be your own. You will call it the "best of" board. For example if your Pinterest username is The Fashionista, your own board will be called: "Best Of The Fashionista". We will leave this board for now and we will come back to it later.
For now, create your 10 boards according to different sub-categories in your niche and name them according to that.
8. Pinning:
Now, the fun part (at least for me). Pinning is simply to look for different pins in your niche and pin them to the relevant board on your account. I suggest starting with 20 to 25 pins on each and every board. You can add more if you want, but this is a good number to start with before you start following people. Like I said earlier, you need to fill your profile with great content before starting to interct with people in your niche.
9.Your own content:
I assume that, if you're looking to get traffic from Pinterest, you already have your own blog and content, right? If yes, then half the job is done. But if you don't, then you should set up your blog around your chosen niche and start adding content to it. I suggest having at least 10 blog posts to start with. If you have more, even better.
What we are going to do is to create stunning looking pin images for your blog posts in order to post them on your Pinterest account. But don't worry, you don't need any graphic design skills in order to create amazing pin images 🙂
10. How to create stunning looking pins:
I use either Canva or Picmonkey. They are both free to use, but I prefer Picmonkey. I recently upgraded to the paid version, but it costs almost nothing. I think it's around $7.99 per month, but it's totally worth it.
For background images, you can use Pixabay. It's also free.
Picmonkey has a large selection of backgrounds and some awesome fonts too. It also has amazing effects for your images. I just love it. And of course, it's super easy to use and you don't need to download anything. It's web based.
11. Now you're ready to pin your own content:
Now that you have your blog posts ready, your pins for each blog post ready (by the way, you can create more than one pin for a single blog post), you are ready to start pinning your own content on your Pinterest profile.
We are going to pin your images in two boards: one will be in the relevant board (remember the categories) and the other one will be in your "Best Of" board. Your best of board is like your brand, you will only pin your own pins there.
12. Who to follow and how much you should follow:
As far as I know, Pinterest allows you to follow around 150 people per hour. But I have never done that to be honest, so I'm not sure if you will get your account blocked if you follow too many people too fast. Keep in mind though that as you have a new account, you should not follow too many people at first. I would start by following a maximum of 100 people per DAY. Then leave it for a bit and see how many people follow you back, then you can start following more again. Remember, this is not an overnight method, so you need to be patient.
Who to follow is as important as how many followers you have on your account. If you know who the influencers are in your niche, I would start by following them and their followers. You have to follow large accounts and their followers. The other people I suggest you follow are the group board followers as well as the group board owners and colaborators.
Play with it and see how many follows you get back and then move accordingly. Remember, you don't want to seem like a bot. So take it slow 😀
13. Joining group boards:
Remember the list you made on that spreadsheet we talked about earlier?
After you have been following people for a few days and you started getting followers, it's now time to start requesting to join some related group boards in your niche. Make sure you have at least 500 to 1000 followers before you start joining group boards. Group board owners will check your profile thoroughly before granting you access to their group boards. So make sure your account is full of great content, your best of board is full with your own content and your account has enough followers. Basically, you join a group board to offer value and contribute to the community, and that should be your first goal before thinking of driving traffic. Think about giving value, and the traffic will follow, trust me.
14. Monetizing Pinterest traffic:
So all this work that we have been doing should pay off, right? I assume that almost everyone who has a blog has it for the purpose of making money off of it, so we obviously want to monetize our Pinterest traffic. So what are some ways to make money with Pinterest traffic?
There are plenty of ways to monetize Pinterest traffic on your blog, here are a few that I suggest:
– Affiliate offers: You can post ads on your blog with relevant affiliate offers around your niche.
– CPA offers: same as affiliate offers; the only tricky part could be that you will get traffic from all over the world and some CPA offers only accept traffic from certain countries. So be careful with that.
– Native ads: you can sign up to some native ad networks like Google Adsense, Taboola, Media Net etc and post their ads on your site.
– Selling ad space: this is when your site starts getting higher numbers of monthly views and more traffic. You can use sites like buysellads.com to sell ad space. The great thing about buysellads.com is that you can sell your ad space for multiple advertisers at the same time because you have the option to rotate the ads.
– Build your list: this is the number one asset in your online business. Having an email list will allow you to contact your subscribers and promote offers to them. I think you should include list building in all your efforts online anyway because it's what brings the most money.
– Sell your own stuff: do you have a product related to your niche? You can promote that on your blog and leverage Pinterest traffic to sell it.
15. Conclusion:
Well, as you can see, Pinterest has a LOT of potential to bring you traffic and to convert that traffic into money when done right. If you haven't been using Pinterest, I suggest you start now. Trust me, you will start seeing the benefits before you know it.
If you have been using Pinterest and still confused about how to leverage the platform, I hope this guide was helpful to clear some of your doubts and worries.
And again, I can't stress this enough, but this is a method that needs patience, time and WORK. So take action, take your time and you WILL see results. Period.
I wanna thank Jay once again for letting me share this piece of content with you guys and I really hope that you found this post helpful.
Hooda Kismet is a blogger, online marketer, affiliate marketer and product creator. Get her free guide on how to make $10 per hour working from home here: http://thedotcomgal.com/freevideo10perhour/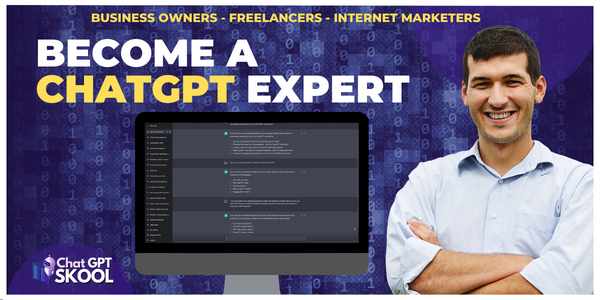 Please follow and like us: