Please follow and like us:
Creating a profitable dropshipping business can often seem like a daunting and complicated task.
Despite the business model's extraordinary simplicity, the growing complexity of the online market can lead to a number of unforeseen frustrations and problems that cause many novices to prematurely throw in the towel.
However, Oberlo, one of the leading applications in the dropshipping space, has set out to change that.
Although I was a bit skeptical when I first heard about their services, I decided to give the app a shot and see what all the fuss was about.
And I couldn't be more glad that I did.
In this article, I am going to explain exactly what Oberlo does and share my personal thoughts and feelings about their app.
So if you have been curious about starting a dropshipping business or using Oberlo to help your current business grow, then sit back, strap in, and get ready.
I am about to spill the beans.

What the Heck is Dropshipping Anyways?
Ok, so before I go full throttle into explaining the nuances of Oberlo, I want to start by briefly discussing what dropshipping is for those of you who might have heard the term but are still unsure as to exactly what it means.
It's actually pretty simple.
Dropshipping is an online business model that allows your average Joe to act as the middleman between a manufacturer and a customer, kind of like an online retail store.
So, for example, let's say that you decide to start dropshipping high end men's cologne.
Here's the process.
Sign Up for Shopify or Create Your Own Ecommerce Site
This is where you are going to sell your products to clients.
Sell Your First Product (At a Markup)
Once your site is set up, the next step is to convince someone to buy a product that you offer.
You are going to be offering these products at a markup. The specific amount that you mark up each product depends primarily on the profit margins you are looking to achieve.
You Buy The Same Product from Your Merchant and Have them Ship it to Your Customer
That's right. You don't actually spend a dime until you already have a sale.
Once someone has purchased a product on your store, you then contact the merchant you are working with and purchase the product at your previously agreed on price.
Pocket the Difference and Have a Great Day
They ship the product, you keep the difference, and you go along your merry way, skipping down the sidewalk while whistling the Andy Griffith theme song.
So this is how a real world example would work out.
You build a relationship with an overseas merchant on AliExpress (or a similar site) and get them to agree to sell you a certain product (let's say a men's cologne) at a steep discount of 20% off retail cost.
You sell that cologne at $60 on your website.
You purchase a bottle of cologne at $48 from your merchant and instruct them to ship it to your new customer.
They ship the product, your customer gets the product, and you make $12.
Pretty neat, huh?
With dropshipping, you set the prices, control the margins, and have 0 responsibility for managing inventory and shipping.
It's by far one of the best ways to get your foot in the door of online business and start turning a profit quickly.
But…
It's not quite as easy as it might first sound.
While the dropshipping business model sounds great, things aren't quite what they first appear.
The business model is simple in theory, yes.
But in practice, it can be quite difficult.
Primarily because of the day-to-day challenges of running and constantly updating your online store.
Contacting suppliers, finding reasonable prices, and keeping your store up to date can feel like an overwhelming task for many. Especially when they are just starting out.
And this is where Oberlo comes in.
What is Oberlo?
Oberlo is an app that allows you to automate all of the processes that typically drain your time, energy, and bank account.
It allows you to easily import products from AliExpress directly into your Shopify store and then ship those products to customers with only a few clicks.
And that's not all it does.

The Features of Oberlo
Oberlo comes stocked with a variety of different features and tools to help you optimize your dropshipping business.
Quickly Import Products from AliExpress
One of the best features that Oberlo has to offer is its ability to seamlessly import products from AliExpress while you are browsing.
If you see a product that you want to offer on your store, all you have to do is click the Oberlo icon and the product is ready to be published on your store.
Automatic Order Fulfillment
The second feature that Oberlo offers is automatic order fulfillment.
All you need to do in order to ship a product to a customer is click "Order Product" and then confirm the order on AliExpress. Then sit back, relax, and let Oberlo take care of the rest.
Automatic Inventory and Price Updates
In my opinion, one of the greatest features that Oberlo has to offer is its inventory and price auto-updates.
Few things are more frustrating and disheartening to the novice dropshipper than selling a product that is out of stock or above your retail prices. If this becomes a recurring problem it will quickly eliminate your profit margins and destroy your store's credibility.
Luckily, Oberlo has the solution.
With their app, your store's prices and inventory counts are constantly updated so you never have to check whether or not an item is in stock or if prices have fluctuated.
It's all done for you.
Pricing Automations
Oberlo offers pricing automations which allow you to create pricing rules and price products in bulk. This allows you to optimize your profit margins while reducing the amount of time that you have to spend actually running the numbers.
Product Customization
For those of you who are keen to test out different product titles, images, and descriptions to maximize conversions, Oberlo allows you to easily edit anything and everything that you see fit.
The Biggest Benefits of Oberlo
So now that you understand what this app is and what features it offers, one big question remains.
What's in it for me (or you, rather)?
And after using Oberlo for some time now, I can effectively summarize its benefits in one word.
Time.
Building a dropshipping business is hard. Scaling it is even harder. And with traditional methods, it's easy to get disheartened and frustrated with the massive time commitment required to become a successful dropshipper.
With Oberlo, you can drastically reduce the amount of time and energy that you spend to grow your dropshipping business, allowing you to see results faster and grow your business at an accelerated rate.
This isn't to say that Oberlo is a "Magic Pill" that will help you build a 6-figure empire in a weekend.
Dropshipping still takes time, energy, and hard work no matter what applications or hacks you are using.
But with Oberlo, it just takes less time, energy, and hard work to achieve the goals you've set for yourself.
What About the Drawbacks?
As great as Oberlo is, it's not without its weak spots.
Or weak spot as it were.
The chink in Oberlo's admittedly thick armor is its niche focus on AliExpress.
You see, whenever you are looking to scale a dropshipping business, using several websites, merchants, and sellers is crucial to your success.
And while other apps are admittedly less seamless and effective they do allow integration across multiple platforms.
Oberlo does not.
While Oberlo's services AliExpress and Shopify integration borders on perfection, their single focus is the one thing that prevents them from becoming the dropshipping service in my mind.
That being said, AliExpress is huge and offers more than enough for any novice dropshipper to grow and scale a profitable company.

So How Much Does This Cost?
And now we come to what is normally the elephant in the room.
How much does this thing cost?
Much to my surprise and delight, Oberlo is actually free for people who select the "Starter" package.
While this option only allows you to manage 500 products and 50 orders, it's a great way for you to test out the service for yourself before you spend a dime of your hard earned money.
And if you do decide to upgrade your account, the fees are surprisingly affordable.
At only $29/month and $79/month for the basic and pro package respectively, Oberlo is much more affordable than the majority of the apps in its space.
Is Oberlo Right for Me?
As the most popular dropshipping app on Shopify with over 900 positive reviews, Oberlo is clearly on to something.
Each and every day, they receive a number of new success stories from people who have used the app to create a successful business or scale their current one.
And they've been mentioned on Forbes and the Huffington Post and is quickly gaining even more momentum within the dropshipping industry.
So if you are on the fence about Oberlo, I challenge you to give it a go.
Unless you already run a successful dropshipping company and have no desire to use AliExpress, there's really no reason not to give Oberlo a try.
With Shopify's free 14-day trial and the free "Starter" package that Oberlo offers, you literally have nothing to lose and a whole lot to gain.
Thanks for reading my review! I wish you all the best in your dropshipping endeavors.
Author:
Dan Fries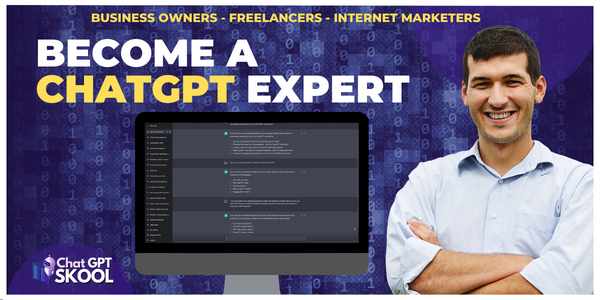 Please follow and like us: