Please follow and like us:
Learn SEO Online Basic Training Course for Beginners
We all want to earn more cash from our efforts on the internet. Targeting keywords that we can rank highly for from Google, Yahoo, and Bing that will make us money is a major step in being a success online. After all free seo traffic is better than paid seo traffic any day of the week.
But if your a beginner and new to seo in general you have no clue on how to accomplish this. Trust me, I remember those days years ago quite vividly. This blog post is dedicated to newbies who are struggling with the basics on how to rank higher in the search engines – so you guys, and girls, can start making some money from your blogs or websites.
Learn SEO Online Basic Training Course for Beginners To Get More Google @ Seo Traffic From The Search Engines. Your Internet Marketing Tips:
1. Insert the keywords you are targeting in your title tag and meta tag description. Very important! This will give you a big boost in Google for the keywords you are targeting, and the other major search engines.
2. Add anchor text in your website, or blogs content for a boost in the search engines. Anchor text are the keywords you are trying to rank highly for your blog post. For example: I am targeting  Learn SEO Online Basic Training Course for Beginners so you can find this post in Google, Yahoo, or Bing and learn from it. If your a self hosted WordPress user all you have to do is click on the link button you should see an intact chain. Add the link of your choice for the affiliate program that you are promoting. In the title section add your anchor text for the search engines. For example: Your blog title or the keywords that you are trying to rank highly for your blog post. The best seo training course for beginners to get more blog traffic. If you hover over that link with your mouse you will see the title appear. This is an example of anchor text.
P.S if you click the link a great affiliate program will popup that teaches you in depth more about seo that is geared towards beginners like you.
Blog Commenting Tip: If your doing any blog commenting which you should be doing periodically.  Add the keywords you are trying to rank highly for in your blog in the title section of the blog posts that you are commenting on.  Once they get approved by the blogger you have an outbound anchor tag that leads back to your blog for more seo juice. Just comment on blogs related to your niche,  for targeted traffic,  who will be more interested in buying what you have to offer.
Beginners: You do not want to comment on dog training blogs if your blog is about internet marketing @ making money online.
3. Do not link to bad neighborhoods link farms, or spam sites. Only link to trusted websites, or blogs with high traffic and a good pagerank 2 or better for starters. Feel free to comment on this blog for starters for a nice backlink.
4. Unique original content- Google killed a lot of blogs, and websites that were in business by posting other peoples content. It was called the Google farmer update and it was a good thing. It lowered the seo rankings for the sites who were cheating the system, or too lazy to come up with their own unique content. Warning: If you want free traffic from the search engines only post quality unique content. Google will reward you with free visitors for your online efforts.
Tip: You can read more about ranking highly in the search engines – and also learn more online seo basic training tips for newbies here.
5. He, or she with the most quality backlinks wins the search engine optimization war. Remember that. Linkbuilding can be a slow, tedious process.  Take it slow and link to quality sites. The more competitive your online niche is the more backlinks you will need to rank for competitive keyword phrases that you are chasing. If your niche is underwater basket weaving lol I am using this as an example. You will probably not need that many seo backlinks to dominate your niche. But on the other hand if your niche is like mine extremly competitive the  internet marketing @ make money online niche you need a lot of backlinks from the search engines so you can rank highly for your blog posts etc….
Seo Training Tip: The higher you rank in the search engines the more money you will earn online – it's that simple. If your a beginner, and just starting out go after less competitive keyword phrases. You will have a better chance of ranking higher. Once your seo rankings get better, then you can chase the more competitive keyword phrases.
6. This is not related to seo but it will help you make more cash from your search engine optimization efforts. Start building a mailing list from the free traffic that you will be getting from the search engines this is where the real money is made online. Here is a link to get started for only a $1.oo from aweber for your first month click here. Ask any top internet marketer and they will answer the same. The money is in the email list so what the hell are you waiting for? If your searching for ways to earn money online an email list should be your top priority.
This learn seo basic training tutorial for beginners was brought to you by https://jaysonlinereviews.com
If you found this seo training course useful. Please do not forget to like it, and share it with a friend on Facebook. I would really appreciate it. To your online success entrepreneurs, Jay!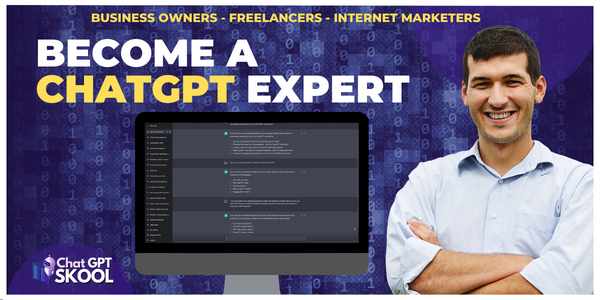 Please follow and like us: