Please follow and like us:
If You Have Signed Up For A Quality MLM Opportunity And You Are Struggling To Drive Leads To Your Business Opportunity – Look No Further! These Are Some Effective MLM Lead Generation Strategies I Am Using To Drive Traffic To My Business!
Better networker is a paid site with a huge community ranking on Alexa as the 9,880th highest traffic site in the U.S.A, and just under 20,000 in terms of traffic, and members in the World. Not too bad considering there are over 50,000,000 websites worldwide. Better Networker costs $20.00 a month and let's you add video's, podcasts, articles, post classifieds, contribute to the forum,  and the site also has a Do it yourself built in lead generation forms right on the side of every piece of content that you submit to the community, making it a great lead generation tool. I am a member, and in my opinion it is well worth the $20 bucks. You can post unlimited content including classified ads that will rank very well in the search engines. Google loves Better Networker for some reason! ( Example Of My Lead Generation Form On Better Networker Below )
U.S.Freeads – I have been a premium member of U.S.Freeads since 2007 so I guess that is my endorsement of them:) With the premium membership you can do a ton of things, my favorite being the unlimited classifieds that you can place for the $9.99 a month membership. Usfreeads is a great way to generate some low cost leads for your business. U.S.Freeads has been around a long time,  and they get some nice traffic. ( Example of Usfreeads.com Alexas traffic rank below )
Classifieds – Backpage, kijiji, Craigslist, Warriorforum classifieds, and Englands version of Craigslist Gumtree.  These are some other popular classifieds that you can use to promote your MLM business, and drive more leads that can turn into paying customers.
Tip: With Backpage you can post your classified ads to multiple cities, countries, etc… In the business opportunity section for pretty cheap that can be used as an awesome lead generation tool for your MLM business opportunity.
  Nationwide Newspapers – You can drive a ton of leads by placing nationwide classified ads throughout the U.S.A. this classified site gives you a list of the best newspapers to advertise in by state, or you can even advertise nationwide depending on your budget.
  Pinterest –  Start a Pinterest board related to your MLM business opportunity and post various pictures to drive traffic to your business.
Facebook fan page – You can start a Facebook fanpage based around your MLM business and use it to drive leads.
  Twitter – You can Tweet about your MLM opportunities, affiliate offers, and everything in between and use Twitter as a lead generation machine.
  Linkedin – Linkedin is the largest community of business professionals in the World and a must for anyone who is serious about traffic and lead generation to their MLM offers.
Popular MLM Communities You Can Use To Generate Leads To Your MLM Offers
  MLM.COM – Website for MLM training, articles, and MLM tools to help your business.
  moneymakergroup – Large forum that gets a whole lot of traffic according to Alexa it ranks 2,579 in the World so finding leads in this forum should definitely not be a problem.
  magneticsponsoring – Another site dedicated to MLM business opportunities and training.
  Workathomeforum – This forum has been around for a long time  and it is dedicated on work at home opportunities and it has a specific section for network/multi – level marketing that you could use to drive leads to your signature. The more you help the community by being active with your posting the more free advertising you will get on your signature link that you create when you join.
Start An Email List Around People Interested In MLM Opportunities
  Pureleverage – This is the most cost effective way to build an email list at $24.95 a month you can store up to 10,000 leads for your personal business or you can even sign up as a reseller and earn 100% commissions promoting this red hot MLM business opportunity for 2013.
  Aweber – The leader in email marketing and this is who I have used for the past 3 years you can get started for a $1.00 for your first month by clicking here!
Tip: Building an email list is the most cost effective and highest R.O.I. way there is on the Internet for lead generation.
If you have spent any amount of time marketing on the Internet you have probably heard the saying the money is in the list.
I am here to tell you this statement is 100% true so start building that email list if you do not have one – and if you already have one keep concentrating on making it bigger.
Drive Laser Targeted MLM Leads By Starting Your Own Self Hosted WordPress Blog
Blogging – What better way to drive traffic to all your business opportunities is there than by starting your own self hosted WordPress blog based around your chosen niche.
Tip: Learn how to optimize your blog for seo purposes so you rank better in the search engines so you can drive more traffic to your MLM offers. Learning at least basic seo is essential so you are getting the most of the time spent on your blog collecting leads, and driving potential paying customers to your network marketing business opportunities, affiliate offers, and everything you plan on doing to monetize your blogs.
This is a recommended seo course for beginners I always recommend to new affiliates or network marketers you can click here to check it out!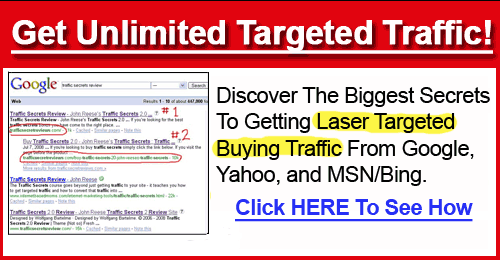 Offline Ways To Generate MLM Leads
  Offline you can pass out business cards with your Pureleverage URL in it to do drive leads. I would put copy this address into your address bar then link to your MLM offer with your peronal I.D. in it of course and pass it out to small businesses in your area, or potentially interested prospects.
  Local Newspaper – Post a classified in your local newspaper telling people about your MLM business opportunity.
  Local Colleges – Post fliers on bulletin boards at your local community colleges, or even a major university if one is close by.
Using Youtube And Other Video Sharing Sites To Drive MLM Leads
  Youtube – Youtube is actually the 2nd biggest search engine in the World behind it's owner Google so why not use Youtube to your advantage by creating free video's promoting your MLM business opportunity? Youtube is awesome for that, to collect leads you can send them over to your squeeze page in your video's description box.
Tip: I use a software called Ashampoo it is very cheap but works very well a good combo. With Ashampoo you can record video tutorials and then upload them to Youtube and the other various video sharing sites out on the Internet today. You can also capture screenshots as well as tons of other cool features.
Using Document Sharing Sites To Send Leads To Your Network Marketing Opportunities
  Scribd – Very popular document sharing site you can use to drive free Mlm leads to your business.
  Slideshare – My favorite document sharing site that has a ton of traffic where you can submit your free documents and potentially generate a ton of leads in the process.
Tip: To Learn How To Create Free Documents To Upload To These Sites Check Out My Training Video's By Clicking Here!

Please Share This Blog Post If You Found It Helpful And Please Comment Below If You Have Any Great Ways To Drive MLM Leads That Was Not Mentioned In This Blog Post.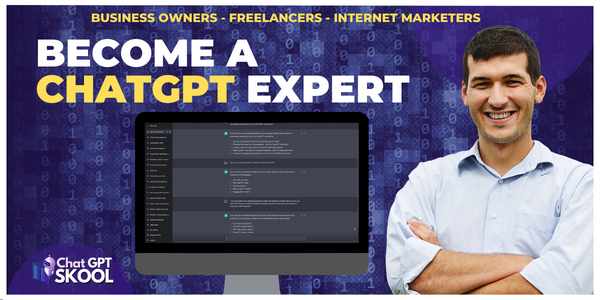 Please follow and like us: