Please follow and like us:

#1 Pick For Internet Marketing And Seo Related Services For 2012 – 2013
I have recently discovered a company that has all of the products and services that any beginner or advanced Internet Marketer would want. Plus, it offers the option to promote online and/or offline. The pricing is affordable and ranges from one time payments to residuals and offers various packages, including lucrative, limited time offers, which create win-win benefits.
The company that I speak of is Sharp SEO Services, created by twin brothers, Kyle and Travis Kilgore, who have been in the Internet marketing business for over a decade. They own several websites in order to showcase their extensive, online marketing packages, as well as prove their results and their rankings. Additionally, Sharp SEO Services will beat any, legitimate competitor's pricing. And if that is not enough to make you want to jump on board, they offer a 'no questions asked, money back guarantee' on every product and service that they provide because they stand that firmly behind their work, which is a rare commodity in today's business world. That is why they never promote nor sell products and services that are not exactly as advertised, giving you, your clients, and your potential clients the comfort of knowing that there is no risk when purchasing from Sharp SEO Services.
After I talked with these guys, I concluded and truly believe that their customer service is off the chart and is a reflection of their professional philosophy and business motto, "It's Not About How Many Customers We Get; It's About How Many Customers We Keep!" And, that is precisely why they have been so successful in this very, competitive industry for over a decade.
The following list the main services that Sharp SEO Services offers, followed by a more detailed explanation of each:
Reputation Management Service

Mobile Website Development

QR Coding

Social Media Services

Website Design and Development

Reputation Management Service
Online Reputation Management:
The online world is so vast that there are seemingly limitless, internet websites for reviews of services and products. And, they are as varied as they are extensive, including but not limited to massive search engines like Google, Yahoo, and Bing to review sites like Yelp, Foursquare, and Google+ Local (Google Places),as well as community forums, blogs, message boards, social media, and more. Additionally, because most reviews are posted anonymously, in the event of a negative review (justified or not), it is difficult (if not impossible) to obtain any measure of compensation from these websites, especially when websites like RipOffReport.com pledges never to eliminate any damaging information.
Strategy and Response:
Fortunately, Sharp SEO Services has discovered that there are two, very, successful responses:
Make certain that there is a significant number of positive reviews to offset any unfavorable reviews;
And, wherever feasible, manage where the reviews appear on the internet.
In the best, case scenario; however, most internet users are not privy to this information, but (for argument sake) you know and list your business on the most popular, top 50+, local review sites and direct your customers to those sites to post their reviews.
First, imagine the time involved (countless hours, if not days), setting up all of those 50+ accounts, manually entering in all of your business details, plus remembering all of your passwords. Even using the 2013, gold award winning, RoboForm application to automatically fill in those Web forms and to store passwords, still, you must first manually login to every 50+ accounts.
Plus, every day, you will continue to manually login to every one of those 50+ accounts, just to see your daily activity and reviews. And then, what do you do if someone has posted a negative review about your company? Reviews are vital to the success of your internet business, but knowing how to manage and how to control them are very different skills and, collectively, are equally vital. And that 'know how' is what most internet users do not know, which is why over half-a-million businesses in 2009 (latest statistics) went out-of-business, primarily due to their weak, if not non-existence, web presence.
But, the Twins with Sharp SEO Services have the solution for you and eliminate that insurmountable waste of your valuable time:
They save you countless hours.
They save you over $5,000 in RMS fees on an annual basis.
They make your business a Premium listed account on all of the most popular, top 50+, local review sites.
They give you one (not 50+) but only

One Account

that you login (at your discretion) to view everything that is affecting your business.
They monitor and dispute anything (on your behalf) derived from information posted about your business.
They give you

peace of mind

, knowing everything is under control!
Manage Review Site Placement

:
It is not a simple task to manage each and every website that customers use to leave their comments for any single business, plus it is tedious and very time consuming work. However, Sharp SEO Services can save you that time and effort, managing that side of your business for you. When other individuals see your numerous reviews, it encourages them to leave another one; thus, the cycle continues. Over time, your company develops a critical mass of reviews on your website.
Ultimately, Google, Yahoo, Bing, and the other search engines will recognize your website. The reviews will start to populate the top positions on each of the search engine's result pages (SERPs). As these reviews become more noticeable, more users discover them, which generate even more reviews. Each review is filled with search engine, friendly keywords. The entire process helps make your website a word-of-mouth magnet, a location, and, when there is enough data, it becomes The Authority Site for reviewers, as well as for others, who seek reviews about your product(s) and/or service(s).
The challenge is enticing the public to post reviews, making the posting simple, and directing the reviews to the correct destination to create your word-of-mouth magnet and, ultimately, establish your website as The Authority Site.
And, the Twins with Sharp SEO Services have that solution as well.
They design eye-catching graphics for your website.
They provide that service free of charge (examples can be seen by Clicking Here).
They create QR codes onto your graphics, which can be tracked, using Google Analytics. This allows you to know which of your graphics (or which of your employees) attracted the attention of your prospective customers enough to have those customers scan your QR code onto their mobile devices and post reviews about your business onto your mobile, review site (example of the mobile reputation site can be seen by Clicking Here).
When customers select a 3-star rating or better, your mobile site will automatically post those reviews onto your local review, business listings. Receiving positive reviews is the best way to gain your authority business listing, to improve your ranking, and to increase your customer base.
In the event that you receive less than a 3-star rating, Sharp SEO Services' Mobile Reputation Management Service actually redirects any unfavorable review to a designated email (e.g. owner of the website), allowing that party (e.g. owner) the opportunity to personally address an issue and to resolve it.
View this services pricing page:
http://www.googleverificationservices.com/dap/a/?a=13&p=www.googleverificationservices.com/reputation-management-service

Mobile Website Development
CBS news recently commented on the latest, staggering statistics on cell phones, noting of the five billion+ cell phones in use worldwide, surprisingly, one billion of these mobile devices are capable of connecting to the internet. Furthermore, internet-connected mobile devices today outnumber desktops and laptops combined.
Because Sharp SEO Services recognizes that the current demand for internet-connected mobile devices will only continue to increase, they understand the effect that this current usage has on businesses and will continue to have on businesses in the future. Therefore, they believe it only makes sense that any business, who relies on the public for their products and services, invest in a mobile-friendly website. Just as they advise, "Not to do so, means losing potential customers to the competition with mobile optimized websites. That is simply applying good, old-fashion, common sense (to our hi-tech world of industry) in order to keep up with the times."
But, designing mobile websites can be very challenging because there are many inconsistencies among the mobile devices used to access mobile websites.
Some mobile devices (e.g. smartphones) have very small screens, while others (e.g. iPads) have larger screens that can view sites in

landscape

format.
Some mobile devices view

Flash-video

, while others cannot.
Some mobile devices have relatively fast processors and full-feature browsers, while others have neither.
And while most mobile devices do not have a full-sized keyboard, if they have a keyboard at all, it is important that mobile sites are optimized for touch screens because touch-screen technology is the fastest-growing segment of mobile devices.
The following summarizes Sharp SEO Services for mobile optimized websites, and, as you see, they address any obstacle with a solution:
Designing Mobile Optimized Websites

:
They build a

flexible

layout that adjusts to the size of the mobile screen viewing it.
They do not use

flash

for any element on your mobile site.
They embed your videos, so regardless of the mobile device being used; your customers can easily view your videos.
They create a

thumb-friendly

design, which does not require users to scroll left-to-right or to zoom-in/zoom-out.
They add an interactive

Google Map

, giving exact directions to your location and making it easy for your visitors to find you.
They post your phone number, using the

Click-to-Call

feature on every page.
They make each page of your mobile site Search Engine Optimized, allowing your mobile visitors to easily navigate throughout your mobile site.
They custom design your mobile optimized website to fit your specific needs, creating an attractive presentation that includes your essential business information for the sole purpose of increasing your customer base.
**Examples of a few of their current clients' designs are located HERE
So, with respect to the importance of mobile websites today, the bottom-line is since there are more cell phones that are capable of connecting to the internet than PC's, when these users are searching to find something – they are expecting to find it now, instantly, in the moment, not in the future. So for any business owner, who is debating over having a mobile website, the response from these very Southern Twins is simply, "You cannot catch a fish, if it's not swimming in the pond."
View this services pricing page by visiting:
http://www.googleverificationservices.com/dap/a/?a=13&p=www.googleverificationservices.com/website-development

QR Coding
Another great service that Sharp SEO Service offers is QR coding, which is one of the latest, marketing advancements and is rapidly gaining in popularity because it can tremendously impact businesses' internet presence.
What is a QR Code?
It is a pixilated box
Two-dimensional scannable image
A type of a barcode
A very effective marketing tool
What is the purpose of having a QR Code?
To gain, maintain, increase, and strengthen your internet presence
To stay abreast of new, internet technology
A means of showcasing your goods and services
How is it used?
Where is a QR code typically seen?
On various advertisements (e.g. coupons, takeaway menus, signs, posters, etc.)
What are other creative marketing techniques?
Insert it at the end of your video
Link it to a coupon, a web-only offer, or an online product presentation
Incorporate your business' logo into the QR code
Link a QR code to your social media account(s)
What are the Benefits?
Increase your customer base, which typically leads to an increase in sales and profits
Measure the effectiveness of your marketing by tracking your results

.

A QR code marketing campaign is extremely cost-efficient and extremely effective
Now that you have a better understanding of a QR code, there is only one remaining question: Can your business afford to be without one?
Social Media Services
The concept of Social Media is not new. Actually, it is between 37,000-40,000 years old, depending upon the archaeologist referenced. Technically, it has simply evolved, originated by man's prehistoric cave drawings, improved by China's T'ang Dynasty in 618-906 AD (first printing-by-hand), advanced by the Holy Roman Empire around 1440 (first printing press), and enhanced by John F.W. Herschel in 1839 (first photographer). As recently as the 20th Century, it was thought of in the form of books, newspapers, magazines, and even photographs. But the 21st Century popularized the name: Social Media, and the internet empowered new forms (e.g. Facebook, Twitter, Google+, You Tube, etc.). The simple printed form of communicating was renamed in the late 1900's as Social Networking (in printed form) and, collectively (encompassing all forms) is referred to as Social Media today. And, being actively involved with Social Media is a necessity (not a luxury) in today's business world.
Just as Social Media has been expanded, the word "Branding", which goes hand-in-hand with Social Media, has been expanded or redefined. It no longer is immediately thought of as a negative stigma or a hot-iron on the backside of a Texas Longhorn steer. Branding is perspective, how your business is viewed and regarded.
A very good example is Nike. Consumers associate Nike with athletes. They are not so much buying the shoe for the mere value of the shoe. They are more often buying the shoe because of the endorsement(s), thinking, "If it's good enough for …, it must be great!" And, that is branding at its best.
Benefits and Opportunities from quality branding through social media:
You can connect easily and quickly with countless people from around the world through social media sites, which affords you an amazing door of entry to the broadest, business horizon known today.
You can build camaraderie, allowing people to know who you are and you to learn who they are, which leads to creating goodwill and trust: priceless, business commodities. Your persona (branding) will determine their desire to conduct business with and through you.
You can collaborate and share valuable content with your peers, which is very powerful because it is a great start to building stronger relationships that could last a lifetime. Helping people solve their problems makes you invaluable to them, and your content (branding) will determine just how invaluable you are.
You can showcase and further promote your business, using fan pages or groups that you will find on social media sites to create your own media profile (branding), giving you more exposure. Others will come to you to learn and/or buy from you.
Sharp SEO Services will save you time and money, creating the most effective, social media profile for your business, increasing your online visibility and your opportunity to engage with a larger customer base.
We create an optimized social media bio for your business.
We help drive traffic and add value to your website, by promoting and highlighting your services and products, positioning your company as an emerging market leader in your industry.
We add content daily to your Social Media accounts to gain views (e.g. comments, subscribers, followers, tweets, re-tweets, posts, and more!)
Social Media Account Creation Services:
Facebook:
* Cover Design and Logo
* Brand Optimization
* Welcome Page Content
* Fan Page Content
* Contact Page
* 50 Relevant Likes
* Integrate Social Media plugin on your website
Twitter:
* Cover Design and Logo
* Brand Optimization
* 100 Relevant Follows
* Integrate Social Media plugin on your website
YouTube:
* Setup and optimize YouTube Channel
* Cover Design and Logo
* Brand Optimization
* Integrate Social Media plugin on your website
Google+ Local Page:
* Cover Design and Logo
* Brand Optimization
* Authorship Markup
* Direct Connect
* 150 Relevant Follows
* 3 Circle Groups
* Integrate Social Media plugin on your website
Social Media Management Services
Face Book Management Services:
Setting up a Facebook page to represent your brand is as easy as pie but keeping it an active brand page is the real challenge.  Many have tried but ended up closing their empty static Facebook pages – and all of those who failed have something in common – they do not have TIME, and they have a rather vague understanding about building a Facebook presence. Sharp SEO Services will address your Facebook campaign problems with our professional Facebook Management Services that will allow you to secure an active, engaged, and strong Facebook presence. Sharp SEO Services has a great pool of Social Media Professionals that will tailor fit every necessary elements needed for initiating Facebook Management.  This service includes:
* Crafting Terms of Use
* Privacy Policy
* Fan Page Guidelines
* Schedules
Audience Engagement Management:
Secure an active Facebook page that has high level of engagement and consistent promotion through content. This service includes:
Daily Facebook Updates
24/7 community engagement (answering comments, questions, etc.)
24/7 Content Moderation (removing offensive posts and inappropriate content)
Weekly Events and Activities
Measuring Your Facebook Influence:
Sharp SEO Services will take care of measuring your influence on Facebook with Insights. By analyzing important statistical data like total reach, total fan posts, total likes, total fan gain and loss, etc., it will give brands an idea on how they are doing and how they can improve on Facebook. This service includes
Weekly Insights Report
Monthly Insights Report
Yearly Insights Reports
Twitter Management Service:
Sharp SEO Services takes pride in our cutting edge Twitter Management Services that are aimed at delivering unique Twitter solutions for our clients. Twitter is another great medium to increase brand visibility, customer engagement, and drive highly targeted traffic to your site. We offer our clients worry-free and time saving Twitter Management Services that guarantees total leverage and maximized twitter visibility.
Twitter Updates: We will create custom Twitter updates and post them every day.

Followers Seeding: We help you build your fan base with our Followers Seeding Services.

Custom Twitter Design: We help you stand out from the crowd with our creative and compelling
Twitter profile theme design.
Content Creation (High Quality Tweets):
Content is king on twitter. We help you send out your messages over the twitter community through high quality and interesting content.
Keyword Targeting (hash tags): We will help you stay updated on your own industry/niche by finding targeted keywords/hash tags that contains significant conversations and contributing
content with hash tags that are relevant to your target audience.
Followers' engagement (monitoring mentions and messages): Every business needs to be active on twitter to stay on the game. We will help you reach your twitter fan base with our
daily tweets management services with news relating to your niche, tweeting updates from
your website/blog and engaging conversation starters (poll, trivia, tips) for your followers.

YouTube Management Services:
Sharp SEO Services offers cutting edge YouTube Management Services that enable you to leverage on video content to generate more visibility and awareness via the largest video channel with the largest community. Our YouTube management services includes everything that you need in order to get seen and get more people share your brand. Our professional YouTube Management Services include:
YouTube account setup: We will take care of your YouTube account setup from putting content rich information to customizing your YouTube page.
Custom Background: We will help you stand out with our world class YouTube background designs.
Custom Video Creation: We will help you setup creative and interesting videos that will attract not only the YouTube viewers but also the other social media communities.
YouTube Tags and Description Optimization: We will help you optimize your visibility on YouTube search results by targeting the right tags and descriptions.
Friend and Subscription Seeding: Get more friend and subscribers to view your videos with our seeding services.
YouTube Fans Engagement: We will take care of the engagement tasks by responding to user comments daily.
YouTube Marketing:
Maximize your marketing efforts on YouTube by getting our 1st page video ranking management service.
* Please view our Google+ and Google Pages services by claiming your local business listing for FREE!
http://googleverificationservices.com/claim-listing
If you already have these accounts created, then view our a la carte packages as well.
View this services page by visiting:
http://www.googleverificationservices.com/dap/a/?a=13&p=www.googleverificationservices.com/social-media-services

Website Design and Development
Your website is a virtual representation of your online business, whether your company exists physically or not; therefore, the appearance of your website is vital to the success of your online business. Like the images of priceless jewels from Tiffany & Co. or the mouth-watering delicacies prepared by Japanese culinary artisans, both entice a viewer to linger over the visions like an art student, studying a Picasso canvas. And, "linger" is the key word because the longer a viewer stays on your website, the better your chances are to convert that viewer to a buyer. Conversely, most offline businesses rely on their physical presence, employees, products, décor, etc. to convert a customer to a consumer. And, since those advantages are not available to online businesses, Sharp SEO Services' first consideration to designing a premium website is the overall appearance because first impressions are lasting impressions.
As a professional website design company, our team at Sharp SEO Services is highly qualified and experienced in SEO web design, and we are enthusiastic and dedicated to serve and to satisfy our customers. Once you decide to take your business online, you become part of our team; we need your input. And a number of factors will need to be taken into account to make your website as successful as we both expect. Remember, your website is your link between your company and your customers. Consider the following questions, when you submit your web design requirements to us:
What is your domain name?
What is the purpose of your website?

Who is your audience?

Who will write your content?

What are your targeted keywords?

Who will supply your graphics?

Who will host your site?

Do you want to implement social media?

Will your website serve as a blog?

What is your theme?

What is your turnaround time?

What is your budget?
In turn, we promise to honor the following to you:
Provide professionally custom web design service

Price very reasonably

Create a search engine optimized design

Prepare unique content

Contribute custom graphics

Design in par with international standards

Create with your requirements and your preferences

Answer your customer support queries within 24 hours

Deliver on time as per agreed
And, to exemplify our outstanding customer service, you will be able to log into your customer account and monitor the progress of our work at your discretion.
We are confident that our very systematic approach to our website designing process will create a hassle-free, website designing experience for you. We look forward to receiving your requirements, and we will quickly respond with our detailed quote and timeline.
View this services pricing page by visiting
http://www.googleverificationservices.com/dap/a/?a=13&p=www.googleverificationservices.com/website-development
Who is your favorite internet marketing service and why? I want to hear your reviews below!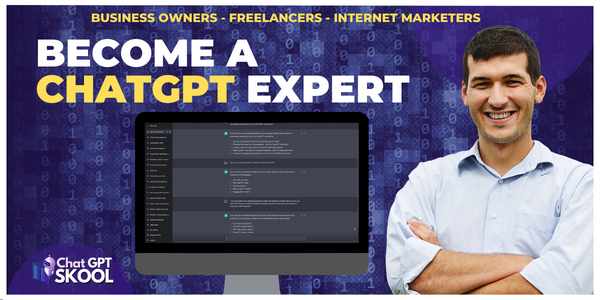 Please follow and like us: