Please follow and like us:
Suffering from high shopping cart abandonment rate? Obviously, you don't want a high profit loss in your ecommerce store business. Decreasing abandonment rate of your web-store means earning more by simply pushing up your sales volume. It's just not you facing this issue, many others are also standing in the same line so to speak. If your website is receiving high traffic, but the conversion rate is poor, look at the checkout process, there might be something wrong going to happen. Ignore the wrong happenings; consider the things that you need to focus on in order to improve the conversion rate and the sales. This blog post will provide you with 16 tips to help you fix your high shopping cart abandonment issue.
Know The Abandonment Point: Use Google Analytics
Check for the abandonment point, whether it's the shopping cart that is problematic for the customers or the checkout page hindering the final sales. Identify and optimize the page, which is contributing towards abandonment.
Contact Number: Answer Problems
Many of your ecommerce store visitors might not reach the final checkout step due to problems like lack of online shopping experience, browser incompatibility, slow internet connection, website having bugs, or any others. By mentioning your phone number at a prominent place, you are welcoming customers to come up with any issues that they face, for quick solution.
Test Shop: To Remove Glitches
Use different browsers to test the performance of your ecommerce shop. Do testing with different devices, different payment modes, as well as with multiple product combinations. It will help with removing any glitches that could hurdle the smooth shopping experience of your prospects.
Mobile Optimization: To Appeal Mobile Customers
It's trend now to use mobile devices for shopping online. The reason is the great convenience and the variety available at online stores. If you aren't providing the shoppers mobile-based services, you are losing a huge profit share.
More Payment Modes: To Attract Customers
Your every customer might not trust on a single payment method; you need to provide them with multiple options to choose from. Search for all the possible payment methods that your customers would like and include them in your list.
Forced Registration: A Big "No"
It's a big distraction for your site visitors if they are asked for forced registration. This should be excluded from the checkout process or the shoppers should be given the option to do that, not forced. Asking for their email address, password and name at the final point of sales is a major reason of abandonment.
Security Seals: Place Prominently
The security seals should be placed prominently at the checkout page. It will help with winning over the trust of the customers and make them loyal. For confused visitors, it would be a big attraction.
Testimonials: Get From Loyal Customers
Don't forget to get testimonials from your satisfied customers; it would be a big appeal for the new site visitors to make a purchase at your online store. It's also a contributing factor for reducing the site abandonment rate.
Refund Policy: To Minimize The Sale Risk
Your ecommerce customers might not want to risk their hard-earned money while purchasing online. Refund policy is the right offer to be made for the loyal customers so that if they aren't satisfied with the product, they could get their money back. Mention the refund policy in the checkout process to let the customers complete the deal.
Shipping Policy: Make It Clear
Don't let the customers get confused about shipping after they made a purchase. It should be clear from the very start whether you offer free shipping or charge for that. International shipping can help you win over global customers and help with removing shopping cart abandonment.
Checkout Process: Make It Simple And Easy
If there were more steps involved in the checkout process, it would be a big distraction for your site visitors. This is the process that customers want to see simpler and easier. And, if not made that way, it's a major reason of incomplete deals. If you are using Magento then you can use Magento one page checkout extension at your ecommerce store to make the checkout process smoother and easier for your customers.
Coupon Field: Don't Make That Prominent
If a coupon hint is placed at the checkout page, it would let the visitors go hunting for the coupon code lessening the chances of the customer coming back to the checkout page. Kill it and see the difference in terms of your increased website sales.
Live Chat: For Quick Discussion
Many customers don't make a deal at any ecommerce shop because they fail to communicate instantly with the representatives. Offer live chat and make sure that the facility is working 24/7. Listen to any of the issues that visitors face during the deal and help improve their website experience, which will help support your website sales.
Re-Marketing: Follow The Gone Customers
Google and some other advertising platforms offer this tool to track the customers and present your offers in front of them. Invite your gone visitors to come back to your web store and make a deal. It's not a tough approach to follow; consider the benefits it could bring for your e-business.
Retargeting: Use Email As A Weapon
Email retargeting is used to attract the gone customers (who haven't passed the checkout process successfully). It will send an automatic email to the gone prospects, inviting them to visit your website again to complete the process. Many ecommerce tools provide this option to help with increasing ecommerce store owners online sales.
Survey: To Find The Reason
Ask your prospects why they left the website without finalizing the deal. You can do so after getting the customers back through retargeting. You will come to know the reasons behind initial shopping cart abandonment. You can fix the issues that you explored through a survey. It will save your investment and will help in providing the customers with an enhanced shopping experience.
Make it clear that shopping cart abandonment is the biggest hurdle in way of earning higher from your ecommerce store. You need to make little tweaks to your website, help making the checkout process smooth for your site customers. Focus on the checkout process and use an checkout extension to support easy shopping experience for your customers. Follow the tips given above and see your ecommerce business flourishing. It's all about earning more money from a small online shop to a big thriving ecommerce store.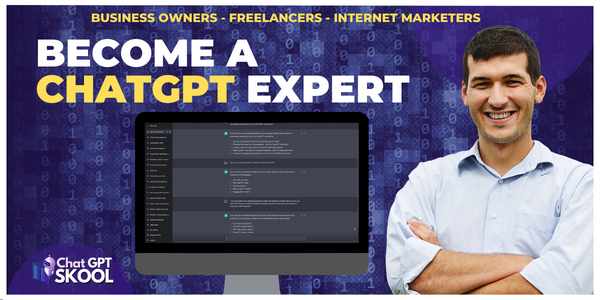 Please follow and like us: