Please follow and like us:
Looking for some rock solid strategies you can using with your video marketing?
These tips and tricks will get you started in the correct direction.\
Video marketing is the "rage" these days. This difference between
this and fads of bygone eras is that it is not likely to go away. In fact,
it's expanding. The great thing about this is that you no longer have to use
studios and professionals to make a commercial for TV. You can place your own video
on the internet, and promote it yourself. Here are some tips for successful
video marketing.
Amateur or Professional
Video marketing is usually done in the internet, and usually by amateurs. This
actually gives you a break, because it sets the bar pretty low as far as video
production quality goes. It's pretty hard to be the worst one out there.
However, you want to be the best you can be, so do a little research and find out
what kind of video cameras and microphones you can afford. A simple hand held camera can do the
trick, but you may find that with an extra $100, you can get one with a microphone
that filters out wind noise.
Or, you can go with a professional. There are plenty of self-employed video
makers out there who may be able to film your video for less than you would spend on
equipment. And, when you figure in the time you would spend editing, you could save
even more money by hiring the to be job done.
I like using Fiverr.com to have people create videos, voice overs, etc.
Nowadays, whiteboard videos are very popular and you can easily have someone
create one for $5 and then another $5 to have a professional voice over done for
you.
Get The Word Out
Once you have your video on the internet, you've got to promote it. Make
sure that there is a link on each of your profiles to the socialmedia accounts that you have, so that people can find your video. Also, make
sure that your website has a link to the video, and recommend it to your visitors.
Include a link to your YouTube channel on all of your emails and newsletters, and
tweet it. Say something like, "Hey! I'm 50 views short of 1000! Help me
out!" And, don't forget to invite everyone on your website and social
networking sites to subscribe to your feed or leave a comment.
Tips For Gaining Exposure
Use Alltop.com and look for
authoritative blogs in your niche.  Say I have a video on blog tips and
tricks and I have how-to videos setup on a YouTube account.  I would target
the sites on alltop.com and ask for a guest post on their website.  Make sure
you write quality content or webmasters will decline your offer.  Big tip, ask
them what they want rather than "pitching" them something you want.
Facebook is another page in
which you can setup a fanpage for your website or blog and share your videos there.
Look for groups that get lots of interaction and start participating there.
Don't do anything dumb like "link drop", but you can login as your fanpage
owner which will go straight to your fanpage where your videos are nested on
Facebook.  This is very effective when participating in groups.
Add friends. This is pretty
self explanatory but adding friends of like-minded people is a great way to get your
videos in front of lots of eyeballs.  On the right hand side of YouTube you'll
see related videos and the more friends and subscribers you have the bigger chance
your video views will go up.
e-Mail List.  Once you
start actively participating with people ask them if they wouldn't mind adding your
videos to their e-Mail opt-in.  One huge list of 50,000 subscribers can go a
long way.  Another way you can go about this is ask the webmaster if you can
create a video for them and usually they'll go ahead and put it in their email list.
Remember it's what can I do for you, not me me me!
Commenting
Video marketing is a classic embodiment of the old adage, "You scratch my
back, and I'll scratch yours." A video can attract the virtual eye of the search engines, moving you up in the rankings. But, if you have a video that has
a lot of comments and shares, it moves you up even more. The best way to do this is
through viewing, sharing, and commenting on other people's videos. You
don't have to develop a long term relationship or take them out to dinner,
just don't say, "Interesting point."  Make sure you add a little feedback as well.  Yes this might be researching and adding value so your comment doesn't
come off as spam. Or something like that. By give and take, you can gradually move up in the rankings and you'll start to see a difference.
Honestly, if you don't have of something of value to add in the comment field you
shouldn't even comment.  Yes this might mean you need to do a little research,
but well thought out comments can really help bring more traffic to your YouTube
videos.
Linking
Make sure that your video channel is linked to all of your other sites and
platforms (Facebook, LinkIn, Twitter, etc), and that they are linked to your video
channel. This simple move can make a big difference on whether or not the search
engines notice you.
Author bio:
Ryan Simms is the owner of http://www.flvto.com.  Be sure to check stay
up to date with Flvto by viewing our fanpage on Facebook.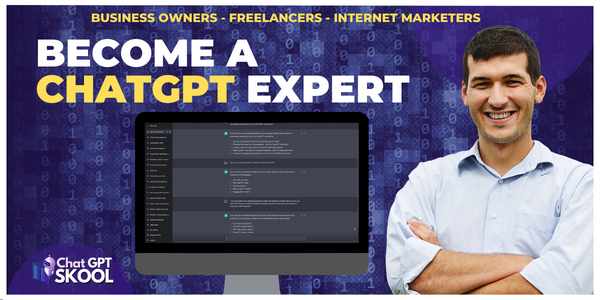 Please follow and like us: