Please follow and like us:
Video is the future of content marketing. Growth in the video marketing sector is expected to be rapid, as consumers increasingly clamor for video-driven content. The average Internet user spends one-third of his or her online time watching video. According to a Cisco study released last July, by 2015
video will account for 69% of all consumer Internet traffic. Nielsen reports that roughly two out of every three marketers, or 63%, expect that video will come to dominate their marketing strategies in the near future. The increasing importance of video marketing only makes sense considering that one in four consumers look for more information about a product or service after viewing a video ad, and that two out of every three customers is more likely to purchase a product on an online retail site after watching a video about that product. The bottom line is that video marketing is an absolute must. And you don't just need to know how to do it, but where to do it. Check out the top eight platforms for video marketing.
1. Vine – Vine is a kind of micro-storytelling tool that allows users to upload 6-second video clips, which are replayed on a loop. It's fun, it's trendy, and it's engaging. Vine is most popular among millennials, so from a marketing standpoint the app is most useful in engaging with the 13-to-25 demographic. If you're searching for a bit of Vine video inspiration, check out one of the many brands doing innovative things with video marketing on the platform, such as General Electric's inspiring showcase of science in action or Lowe's animated home improvement tips. Keep in mind that Vine is especially relevant because it is a mobile app driven by mobile users. Mobile is becoming increasingly important in the world of video content marketing, as mobile phones are now stealing 41% of all video consumption. In other words, two out of every five Internet users viewing a video are doing so on their mobile phone.
2. Instagram – Originally a photo-sharing app, this social media site, which has over 200 million unique active monthly users, now also boasts video capabilities. Major brands, from lululemon athletica and Victoria's Secret to Ben & Jerry's and General Electric, are all jumping on the Instagram video bandwagon. Instagram videos can be up to 15 seconds long, and the app offers a number of different editing capabilities, including filters. The goal is to post high-quality, compelling video content that reflects your brand's values and appeals to your customers. Like Vine, Instagram also has the benefit of being a mobile-driven content sharing site.
3. Snapchat – Once a simple photo sharing app, Snapchat is now an indispensable marketing tool, especially when it comes to video marketing. Like Vine and Instagram, Snapchat also has the benefit of being a mobile-driven content sharing site; however, the site puts a unique twist on content sharing: Once a recipient opens a photo or video message, the content will only be displayed for mere seconds, after which time it will forever disappear. This kind of ephemeral marketing might seem useless, but if a marketer strategizes well, Snapchat can be effectively leveraged as part of a video content marketing strategy. For example, because videos only last a few seconds, they can be used to give customers a teaser of a yet-to-be released product or provide a behind-the-scenes look at the office. You can afford to be a bit more personal and informal than you would be on other channels, as the content will disappear after a few seconds anyway. Brands have the most success on Snapchat when they are able to make themselves casual and relatable.
4. Facebook – When it comes to Facebook, engagement is the key to success. The higher the engagement rates, the more people that will see your brand's content. As it turns out, video is one of the most powerful ways to drive Facebook engagement (defined as a fan liking a post, sharing your post, commenting on a post, or tagging you in a picture). Posts with visuals, including video, have 94% higher rates of engagement.
5. Vimeo – Vimeo can be used for content marketing; however, there is a caveat: The user guidelines state that the site can't be used directly for commercial purposes. So, no, you may not post a brand advertisement to Vimeo. The site can be used, however, to leverage your marketing efforts and enhance the visibility of your brand by generating other types of video content (for inspiration, check out Olympus' "The PEN Story" or the Honda Insight "Let It Shine" video). When using Vimeo, it should also be noted that content is likely to be of longer duration — this is not the appropriate platform for 6-second Vine-like videos. Keep in mind that when uploading content of a longer duration, the goal is to capture the viewer's attention as quickly as possible. Remember, research shows that a viewer will decide whether or not to keep watching within the first 15 seconds of the video. 45% will stop watching after 1 minute, and 60% will stop watching after 2 minutes.
6. YouTube – YouTube is nothing short of a social media giant. The world's largest video site and the world's second-largest search engine, 72 hours are uploaded to the site each and every minute, and the site receives an astounding 1 billion unique views each year. If you want to effectively leverage video in your marketing strategy, then YouTube is an absolute must. In order to maximize the power of this platform, you should ensure that your brand has its own YouTube channel, as this will maximize the visibility of your content. You will also want to be proactive about implementing a YouTube optimization strategy. Remember, YouTube is a search engine — people are using the site to search for video content, and you need to make sure that they can find your content easily. Optimize your metadata (including video title, description, and tags), as this will improve the probability that your content will be displayed in search results and related video suggestions. You will also want to include a compelling description of each video uploaded, along with a high-quality, high-resolution thumbnail.
7. Pheed – Pheed is a newcomer to the world of social media, but it is quickly situating itself as a major competitor of well-established giants, such as Facebook and Twitter. The No. 1 free app in Apple's App Store under the Social Networking category, Pheed could be the future of social media — so you are well-advised to hop aboard the bandwagon now.
8. Email – Email can be a powerful platform for video-driven content marketing. Research shows that introductory company emails that include videos have 96% higher click-through rates compared with emails that do not include a video. Similarly, research has also shown that subscriber to lead conversion rates increase by 51% when video is included in email marketing campaigns.
About The Authors:
BeezContent provides high-quality, content writing services. From press releases and blog content to Web content and e-books, the company specializes in providing engaging, well-written content for brands across the globe. For more information about how BeezContent can meet your content needs, shoot an email to info@beezcontent.com.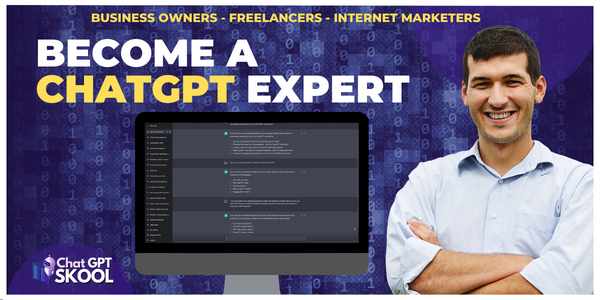 Please follow and like us: