Please follow and like us:
I am big on not keeping all my eggs in one basket, so once you get a little internet marketing experience under your belt, you should explore other ways of making money with your small business by looking into offering services to local internet marketing companies in your area, or even expand your internet marketing services worldwide!
Think big or go home right?
Lol … Here are some things I am doing to help local businesses in my city with their internet marketing needs, as well as how I am spreading the word about my local marketing services by driving traffic
  Business cards
Make up some business cards with your companies information on them.
Clearly state your business on the card in this format https://jaysonlinereviews.com this is my blog obviously you are going to be using your own company name.
State your full name, and what exactly you do? I recently purchased some new business cards, and I put for the job title Internet marketing specialist.
State your phone number on your business cards clearly, and double check to make sure everything is correct before you place your order. I would be kicking myself  if I ordered a 1,000 business cards and there was a typo in the most important field your phone number. This field can also be used for getting potential dates, if you are single lol just thought I would throw that in there.
Make sure your email address is correctly formatted on your business card, so these small businesses looking for local internet marketing companies have another way to contact you to inquire about the services you offer.
The last field on the business card example above is web/other I put my blog address in again https://jaysonlinereviews.com and I expand on what I do like helping small businesses increase revenue.
Double check your work, and place your order with whatever company you choose that makes business cards.
  Services You Could Offer Local Small Businesses

Sell text ad space on your blog and charge a monthly fee, or even a one time fee like I do for potential advertisers. Here are some of the services I am offering from a classified ad I placed on the Warriorforum you can click here to check it out to get some ideas.
Sell a page on your blog if your blog is well established like mine is you can offer full page ads for local businesses that want to increase their online presence. Tip: Just make sure the small business that is thinking about buying a page on your blog is related to your blogs niche, and has some helpful unique content telling people about their business, or services.
You could offer your services by setting up a website, or blog for local small businesses. Most businesses are very busy and they are more than willing to pay someone to take care of their company website, or blog. You could offer your expertise in this area, and make some good money by doing something that comes natural to you like building blogs, and websites.
Social Marketing – You could promote local businesses with your social networking accounts to increase their online presence, and profitability. Maybe you have a big following on your Facebook fan page. You could advertise these companies on your social networking sites like Twitter, Linkedin, Googleplus, Pinterest, Myspace, or any other social networking site you are using, and get paid monthly to advertise these local companies.
Internet Marketing  Package – You could offer all these services above by building a local business a company website, or blog and taking care of all of their internet marketing needs such as driving traffic, and increasing sales if the company is willing to pay you a nice weekly, or monthly income for all your internet marketing services.
Mobile pages – You could offer help with setting up local businesses with their mobile marketing, and if your not sure how to perform mobile marketing for local businesses you could always learn.Check out this training course!.
Paid Guest Blog Posts – You can charge per blog post if someone wants to advertise their company, product, or service on your blog with multiple text links, or a banner ad. The more traffic your blog gets on a daily basis, the more you can charge for advertising their services.
  Classified Ads – Advertise Your Local Business Services On The Most Popular Classified Sites Online
Craigslist – I place my ad in the small business section on craigslist advertising my local business services.
USfreeads – This is another pretty popular classified site I have had a premium membership with U.S.freeads for over 4 years this gives you the benefit of posting unlimited classifieds, and the classifieds are very good looking you can make them look like mini – websites. They charge $9.99 a month for this service, and I think it is well worth i!t There is also a free option as well. You can promote affiliate links in your classifieds, and they do not get flagged like on Craigslist so that is a cool perk!
Gumtree – This is Englands version of Craigslist so it would be beneficial to place at least one ad on this classified site stating how your business can help local internet marketing companies make more money, drive more traffic, set up a website, social marketing, or whatever services you plan on offering to local small businesses in your area, or Worldwide!
Warriorforum Classifieds – These are $20 dollars a pop but they can be a great return on investment. I place warriorforum classifieds all the time, and I always come out ahead! The Warriorforum is the most popular internet marketing forum in the world, and at any one time there are thousands, and thousands of people logged in! This forum can be an absolute goldmine, not to mention a great place to advertise your internet marketing company, or service.
Ebay Classifieds – Last time I checked it was $10 dollars to advertise a classified ad on Ebay. You can use Ebay to promote your local internet marketing company.
Backpage – I like to refer to this classified site as Craigslists little brother they have some good traffic levels. You can promote your local business by posting an ad in the city where you live, or post in multiple cities throughout the World with a paid posting. Backpage has some pretty cheap advertising options if you choose to go the paid route so it will not kill your pocketbooks!
Other Ways To Advertise Your Local Internet Marketing Company
Press Releases – You can submit free press releases advertising your local internet marketing services. I like to use a site called Fiverr. Set up a Fiverr account and you can pay $5 dollars for a good press release service by paying someone to submit multiple press releases to various sites. Fiverr is a big time saver for me, and my online businesses! Fiverr tip: Be sure to look for Fiverr gigs with a lot of positive reviews before placing an order.
Blog Posting – You can advertise your local internet marketing company by publishing a blog post telling the World about the services that you, or your business offer.
Buy Exact Match Domain Name – You can buy a domain name that is made specifically to advertise your local businesses. For example: If you live in Chicago you could look for domain names with your city in it, and the services you are offering. Example: Chicagolocalinternetmarketinghelp.com this may be already taken, but you get the picture. Your business can rank a lot higher in the search engines with an exact match domain for the keywords that you are targeting, if you keep your blog updated with fresh unique content, even after all of Google's animal updates.
Word Of Mouth Advertising – Tell a friend, they tell a friend, you get a new client. Word of mouth advertising is still one of the most powerful ways to generate new clients to your business. BTW: What is more powerful than a recommendation from a friend to someone who may need your services for their local business? Nothing!
Business Card Drops – Whenever you get a chance you can place your business cards in the lobby of shopping centers like Walmart, Target, Home Depot, Lowes, grocery shopping centers, local restaurants, dentist offices, doctors offices, libraries, or anywhere a potential client may see them whenever you get a chance when you are out and about the town.
Excellent Business Card Drop Tip I Recently Read An Article About: In the article the person they were referring to marketed his local small business by placing his business cards at the local libraries in his area in books related to business, internet marketing, or any book a potential client would be interested in reading. This guy did real well with this advertising strategy. He also would drop his business card in magazines at stores like Walmart, Target, and the other major retail stores in related magazines that were related to business.
( His phone was ringing off the hook just by these two free offline advertising strategies promoting his local business )
How are you promoting your local small business? I would love to hear your strategies in my comments section below …..
To Your Offline Marketing Success, Jay!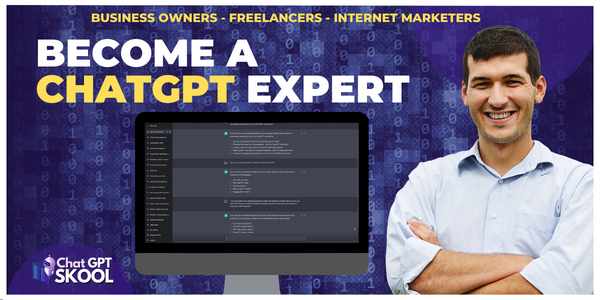 Please follow and like us: