Please follow and like us:
Tips To Start An Affiliate – Internet Business How To Get Up And Running And Make Money?
Congratulations on taking your first steps towards an exciting new career first off. One that can make you an extra income from home. A business that can eventually run itself on autopilot and earn you money.  And a business that can earn you money while you sleep with customers from around the World.
That is the power of an internet home based business. But it's true power is freedom to do what you want, when you want, from anywhere in the World and all you need is an internet connection, a little determination, and the ability to learn all about affiliate marketing. Your first step is gonna be reading this blog post.
What is affiliate marketing? Affiliate marketing is selling other people's products, or services, in exchange for a commission. Billions of dollars are being made each year from affiliates from all over the World.
Is affiliate marketing easy? No there is a learning curve involved but you are taking your first steps by reading this post.
Can you make money affiliate marketing? Yes you can and a lot of it once you get good at it. Affiliate marketing is by no means a get rich quick scheme it is a business model that is used by almost every fortune 500 company and internet business online. It is a win, win, situation for everyone involved. You make money by referring a vendors product, or service. They make money from your efforts it is a no – brainer for both parties involved. Sound like something you would be interested in learning? Well read on!
Tips To Start An Affiliate Business How To Get Up And Running And Make Money Your Initial Steps
1. First things first to be a successful affiliate you are gonna need a website, or a blog to promote your affiliate products. Is it a necessity? no. You can promote affiliate products without a blog, or a website but it will be a lot harder to build a long term income without one. Remember: We are eventually aiming for an autopilot income from your internet business. A blog, or a website can be the building blocks for your autopilot income.
Tip: You can start a blog, or website for about $5 – $10 dollars per month for pretty much every reputable webhost out there. I like Hostgator a lot but you can look around and find a webhost that suits your particular needs.
2. Think of a niche to base your blog around – A niche can be anything from affiliate marketing, making money online, health @ wellness, sports, software, education, games, home @ garden, self help, travel, the list goes on and on….
Tip: Find a niche that you actually enjoy remember you are gonna be building an affiliate business that is gonna be around for years to come. The more enjoyable your niche is to you the more money you will earn from your online efforts. Why? It is simple you will put more time and effort into something that you actually enjoy doing.
3. Domain name – Once you find a niche you are gonna need a domain name for your blog, or website, that is directly related to your niche. Try to find a domain name that is available that has keywords related to whatever your blog, or website is based around. A good keyword phrase to use for your blog, or website domain name would be what an internet searcher would type into the search engine such as Google looking for a product, or service, that you are actively promoting.
Example: Learn how to start an affiliate business from home. Your blog is promoting affiliate products that teach people how to make money online. A keyword rich domain name could be startaffiliatebusiness.com 
Tip: This is just an example obviously your domain name will be unique to your niche. Target some keywords that are highly searched with low competition. Once you find a good keyword phrase see if you can buy that domain name with those keywords in it.
You can check out domain names below:
.CO Domains on sale now at GoDaddy.com!
4. Find Affiliate Products To Promote – Your affiliate business cannot make any money if you do not monetize it. Here are a few of my favorite affiliate programs where you can sign up for free and find some good products to promote.
a. Clickbank marketplace – Over 10,000 digital products for you to promote and make money. I love clickbank!
b. Rapbank – Instant affiliate commissions but you must set up a free Paypal business account first.
c. Commission Junction – Powerhouse affiliate marketing platform
d. Amazon – Duh!
e. Plimus – Pretty popular worth checking out
Tip: Look for affiliate products to promote that have a good sales page, are in demand, and have a good commission payout. When you refer a paying customer to a product, or service, you get paid. So the better the product, and the better it sells, the more money you will make with your new internet business.
5. Unique Content – Only write unique content that is not found anywhere else on the Internet. Unique content means that you wrote it not someone else where you just copied and pasted their content. This is an absolute no – no! Especially nowadays with Google slamming all the websites, and blogs that steal other peoples content and claim it as their own better known as content farms.
Tip: If you want your blog to be found in the search engines write the content yourself and you will rank higher eventually. If you want your internet business to fail copy and paste someone else's content and take the easy way out. If you need to learn about search engine optimization and you are on a budget I highly recommend this seo training course. You can check it out here it will help you out a lot! You also must start building backlinks to your website, or blog. If your not sure how to do this check out my seo training course it will explain everything to you in great detail.
6. Driving Traffic – Once you have a domain name, your own self hosted wordpress blog, or website, and you have monetized your site with some good affiliate products to promote. Now it is time to drive traffic to this bad boy and start earning some money from all your work!
***** Check out this video on how to get traffic this will help speed up your learning curve *****
***** How to Get Visitors is a very popular ebook that reveals 15 Free Traffic Generating Techniques. *****
a. Blog commenting
b. Forum posting
c. Social networking- Twitter, and Facebook for example.
d. Blogging
e. SEO – Search engine optimization learn it so you can grab free visitors from the search engines. Very high quality traffic that converts into buyers.
f. pay per click networks like Google adwords
g. Start an email list. Capture your website, or blogs visitors and eventually turn them into paying customers.
h. Article marketing
I.  Press releases
J. Web 2.0 sites – Hubpages.com for example
These are all great ways to drive traffic to your new affiliate business so you can start to make some money.
I hope you enjoyed my tips on how to get started with your very own internet marketing home based business. I hope it helps you out a lot and gets you up and running and making money fairly quickly. Who knows maybe one day you will be a super affiliate. P.S Just remember where you started lol. Good luck with your new online business.
Motivational Quote To Get You Started: There is nothing like a dream to create the future
To Your Online Success, Jay!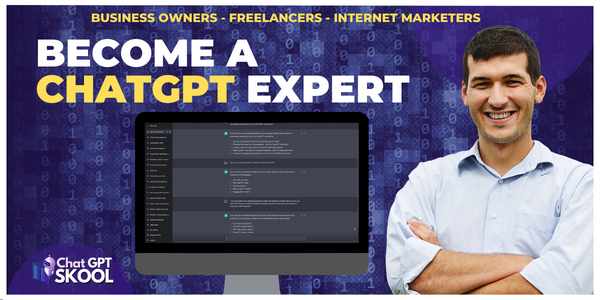 Please follow and like us: