Please follow and like us:
Top Web Design Affiliate Programs to Raise Big Money
Want to make money online with your blog or website? Then affiliate programs are for you.
They are effective marketing tools that will help you earn money in the niche of web design. Today there is a variety of offers for online promotion, and it seems hard to choose the one that fits your needs perfectly. To navigate through all these opportunities and find the most beneficial for you, check out this post with infographics dedicated to the Top Web Design Affiliate Programs.
Affiliate Marketing Basics
Affiliate marketing is a revenue sharing model. The scheme is quite simple. You promote a chosen product on your site via a specific link or banner. The tracking code that goes to the merchant's site helps to keep track of all clicks/purchases.
When the users of your site click this link or banner and make a purchase within a certain period of time, you get a percentage share of the revenue. Of course, you should decide what banner to use or what link to place.
Each company speaks about benefits you get as a member, and shows you high commissions and favorable terms. Before you choose any of them, let's see which ones you can trust.
Behind the Scenes
In the comparison chart below you'll find the following details, and there are certain points you should pay attention to when you choose a program. They will give you clear understanding of how they work.
Products. The more products the company offers, the more sales you can achieve (in theory). A wide range of themes is the best-case scenario here.
Commission Rate. According to this, there are affiliate programs with:

Fixed commision that remains the same during the whole period of your cooperation with the company.
Fixed price for just the 1st sale. It means that you get commission only once, there being no additional commissions paid on any other purchases.
Commissions for the 1st sale + lower commissions for the subsequent sales. The most attractive option, especially when the product range of the company is high. Tip. When you see high commission, make sure you've checked whether this is a one-time option.

Average Paycheck it goes without saying, that higher rates are preferable here.
Average Earning per Sale this aspect is determined by the commission rate and the average paycheck of the company.
Minimum Payout. Lower rates are better here. Even if you earn $30, you'll be able to get payments right away, without having to wait for your income to reach the $50 or $100 mark.
Payment Methods. Several trustworthy methods would be good here. They give more freedom for clients to make a purchase.
Cookie Duration. The longer this period of time is, the more you will get as an affiliate. Most companies track cookies for 30 days. It means that you will get credit for any referred client who returns to the site, but only within the next 30 days. Of course, programs with a one year cookie duration are preferable.
Affiliate Tools provide you with additional opportunities to engage clients. Banners and links are the must-haves for most companies. Pay attention to those who offer something unique, like widgets, presets, showcases, Web API. The latter is extremely beneficial, it allows you to display separate parts of the website like categories or various product types which increases the possibility of an initial purchase.
Bonuses are pleasant goodies that you can get within the program. As you see from the list below, not all companies offer them, but you can still find them in some offers.
Top Affiliate Programs
Today there is a marketplace with 2,000+ themes including WordPress, Joomla, Drupal, eCommerce, HTML5, Tumblr, Weebly themes, Email templates. An affiliate program offers tools like banners and Web API. Several payment methods are available: Visa, MasterСard, Discover, American Express. Your commission is 30%, but it's valid for the first purchase only.
Provides one of the most competitive affiliate programs. 26,000+ products of all types and categories. High quality items drive users in, and this constant flow of clients for sure affects your commission. TemplateMonster recently became a digital marketplace

 

and that has meant a drastic increase in product quantity, better quality services and new terms for their affiliate program. Today's affiliate plan offers the following:
You get 30% commission from the first sale made by every unique user
In addition, you get 10% commission from every subsequent purchase made by this customer
It means that you earn money for each purchase which favourably distinguishes this program from others which have only one-time commissions.
The per item commissions plus the high rate of the average paycheck makes this program beneficial. Within this offer you'll receive a variety of powerful marketing tools as well as an affiliate assistant, yes a human assistant! The company's personal approach is a promising bonus that will help you make the most of your program.
What's more:
Continually increasing product range will maintain the high rate of your income.
Additional promocodes for web-studios that buy themes for themselves. Today we are expanding on this opportunity.
Personal account for each affiliate where they can monitor all statistics. We're doing our best to make it the most intuitive and feature-rich among all affiliate accounts.
Envato is a prominent company which is known as the largest marketplace of digital products, but we're interested only in one division i.e. ThemeForest.
Becoming an affiliate of Envato, you will earn 30% commission on the first purchase only. $50 as their minimum payout alleviates the fact mentioned above. The list of products is huge, and you can find all types of themes on it. The average price of each item is not very high, and this determines your average earning per sale. Affiliate tools include links, logos, display ads. Payment is available via Visa, MasterCard, PayPal, Envato Credit.
Choosing this affiliate program, you'll receive a 10% cut of every purchase for an entire year. Over 7,000 themes, 365 days cookie duration, payments via Visa, MasterCard, JСB, Discover, PayPal, American Express, Diners Club and mundane affiliate tools like banners & logos and embeddable product. While the average paycheck is around $25, you'll earn $2.50 per sale.
50% of all sales and renewal commissions as a generous bonus make this program worthwhile considering. Plus, the cookie duration is more than in other offers – 180 days. At the same time, Elegant Themes provides a limited number of products, 87 WordPress Themes, and 3 plugins.
Wix
This one differs from all the rest. It's a site builder where anyone can create a simple website. Unlike other programs where you promote themes, here you need to drive traffic to Wix and you'll get paid $100 when your referrals buy its Premium Plan. At the same time there is a monthly sales target and you need to refer at least 3 sales per month.
Over to You
This infographic/table gives you an in-depth look at all of the above mentioned programs. Among them you'll certainly find the one that will resonate with your audience and search engines.
Of course, all companies try to show only the best sides of their affiliate programs, but this post will give you a good indicator as to how to choose the one that best fits your needs. Find the right solution for your business, and start earning commissions!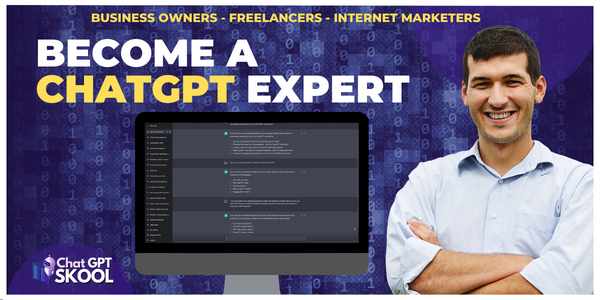 Please follow and like us: