Please follow and like us:
To Be An Internet Millionaire You Need To Have A Millionaire Mind And Possess These Traits
What do successful people that are making the really big bucks on the Internet all have in common?
The answer is a millionaire mind that let's them multiply their incomes to great heights by knowing the answers to these questions?
What to do?
How to do it?
When to spend money on their business?
And when to outsource business related tasks that will free up their time, and put even more money in these Internet millionaires wallets, and purses?
I am going to go through the top ten traits that all very successful people seem to have online, and how you can emulate them in your own Internet businesses?
Do you have a millionaire mindset? Let's get into these people's mind, and see how they think!
The Top Ten Mindset Traits Of All Internet Millionaires
Positive Attitude – All Internet millionaires have a never give up attitude, they are very hungry to achieve their desired goals, and they will stop at nothing to achieve them!
Outsourcing – All successful people realize that the real power is in the numbers. Rome was not built by one person alone, it was built one brick at a time, by an army of people with the same goal in mind. When their businesses reaches the point of growth where they need help, they are not afraid to call the troops in for backup. They build an affiliate Army to help sell their products, and pump out product, after product of their own!
Planning – Internet millionaires have a To-Do list layed out in front of them so they are not wasting countless hours on the computer with the distractions of social networks, checking emails, watching youtube video's, and the hundreds of other distractions of modern day society. They know exactly what to do, and they take action, and accomplish their tasks at hand.
Business Mindset – They treat their websites, and blogs, like a business and not as a hobby. What separates the highly successful Internet millionaires from the people who do not make a dime, is their mindset is one of success, not failure. They do not think to themselves, I cannot do this it is too hard or time consuming? Internet millionaires have the mindset of I know I can do this, it is just a matter of when?
Continuously Learning – The Internet changes quite frequently, and these internet millionaires realize that the more you learn, the more you earn. If your not keeping up to date with the new changes going on around you on the Internet, these Internet guru's will leave you in the dust, and you will be looking at the taillights of their souped up Lamborghini's as they pass you by going 200 mph, while you are doing 55 in the fastlane! If you want to be like Vin Diesel, and Paul Walker in the Fast and Furious movies, always keep learning. Knowledge is power, it is vital for continued online success.
Trial @ Error – Internet millionaires do not rely on advice they read from someone on some internet marketing forum who may have never made a dime online. They find out the results for themselves by testing, testing, and testing too see what actually works? And what does not for driving Internet revenue? You will know 100% what works? And what does not work? If you test, test, test, enough!
Investments – Internet millionaires are not scared to invest into their businesses if the product, or service that they are investing in will make them more money. Whether it be a mentor, software to make their life easier, or a cool internet marketing training course that could teach you new ways to make more money for your business. Internet millionaires, and other successful online Entrepreneurs know what to invest in? And what investments are a waste of time, and money?
Work Ethic – Internet millionaires have a very strong work ethic, and will work 7 days a week, 12 hours a day, if they know they are working towards a goal of financial freedom if need be. Whatever it takes to get the job done is a millionaires middle name. They did not get to be Rich by being lazy! Internet success requires hard work, dedication, and a never give up attitude! Failure is definitely not in their vocabulary, or mindset!
Email Lists – You may have heard the old saying that the real money made online is in the email list. I am here to reassure you that this saying is as true as a heart attack! Internet millionaires realize this too, and they build massive email lists with the main focus of their business being listbuilding. The Internet millionaire mindset is a smart one, and they know this is where the majority of the money they will earn online will be generated from. If you want to be a successful Internet entrepreneur, building and growing a list is mandatory if you want to make the big bucks one day!
Product Creation – Internet millionaires pump out quality product, after quality product. They learned early on that selling your own products online, and submitting them to the major affiliate networks, can make you Rich real quick. The Internet millionaire mindset knows if you market right, and have a big affiliate Army in your corner, waiting on the Generals orders to go out there, promote, and make the General a lot of money! The General being you the product creator!
These are my ten mindset methods that all Internet millionaire's know, and execute! If you have any to add feel free to contribute in the comments section below!
Learn The Secrets Of A Successful Internet Entrepreneur By Clicking Here And Grabbing 5 Hours In Free Internet Marketing Training Videos!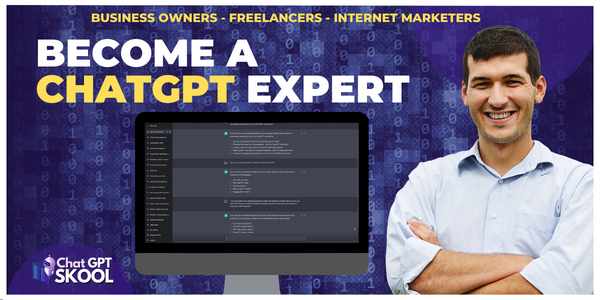 Please follow and like us: