Please follow and like us:
What Are You Selling – Sex or Sleep? Steps To Increase Brand Awareness And Sales … There is a new buzzword (well, ok, a relatively new buzzword), and that is 'optimized content marketing'.
Now, while this appears to be about Search Engine Optimization, it only forms a part of the process discussed here.
First, let us talk about what an 'Optimized Content Marketing Strategy' is, for that is what this is all about.
Basically, it is a plan that ensures that thoughtful, useful content is delivered to the right audience with an outcome in mind.
A business may have many sets of audiences, all with their own needs and thus requiring different content.
The key here is understanding these needs and then delivering them in a way that they can easily be found, which, of course, is where the second area of optimization (remember you have already optimized it so that it is fit for purpose—that of good old SEO.
This is where the title of this post comes in, as the bed market seems to have suddenly realized that it is selling sleep and not sex?
This comes as a surprise to me, but perhaps their marketing departments have previously always thought that they were selling a bed with the idea that this is where sex 'happens,' and that sleep was an afterthought.
By the looks of it, if they were (and maybe that was the right approach in the past?) then they need to change now, as today it seems that sleep is a far more precious commodity and is valued far higher than sex by most, especially women (see 'Better Sleep Council 2012 Consumer Survey' data).
It comes as no surprise to know that men crave sex three times more than women, but, and this is the key, it is normally the woman who buys bedding, and so they are the ones that need to be targeted with the online content.
Because we know that they are looking (for the most part) for a good night's sleep, we can drop all the sexy models and concentrate on telling them that sleep is important.
(telling them what they already know is always a good start) and why our beds and bedding are the best for getting that good night's sleep.
A whole host of facts and figures, some extracts from learned journals, and links to other relevant sources of information (tip – use a new window so that you don't 'lose' the customer) can be provided.
The possible content on back issues and the best mattress type could provide a huge amount of content by itself.
Mix this with data on the best bed type for different ages and medical conditions, and you will start to see how a library of 'good content' could be created.
Better still, you do so knowing that the real aim for the customer, their 'pain,' is to find a way of getting great sleep and that all you need to do is to tell them how?
Once the content is written, it can be placed on the business website, discussed on Facebook, blogged about, have articles written, and videos shot, all with the one aim of delivering the RIGHT content to the RIGHT audience (which, of course, will influence the sites that any adverts and blogs etc are placed on and which Facebook communities and groups are infiltrated).
Again this is where the knowledge of the audience comes in; you know that the group who buy are mostly women, which in turn means you can concentrate on websites and online communities where 'women hang out.'
So now that you have a plan to create optimized content, you have to ensure that this content is optimized so your audience can easily find it.
This means that it must be tuned to the needs of the Search Engines in that the Title, Metadata, and Headings on the page must include the right keywords, keywords that are not going to be about your brand, but instead about the solution to the problem, in this case, getting a good night to sleep.
Remember, there are going to be many reasons that people are suffering from lack of sleep; it could be that they have allergies and spend all night sneezing, or others will have issues with the softness/hardness of the bed.
Still, whatever these are, your aim is to optimize the pages for the content being delivered.
This process also includes how well the content can be found on your company website.
Does the internal search engine include the results you want for relevant search terms?
Are the pages delivered fast enough (Google hates slow pages), and does the content include videos and images where needed?
However, all of this delivering of content is only a means to an end.
The real goal is to increase brand awareness and sales, so this needs to be borne in mind so that calls to action and links to purchase pages can be placed, but only as ever, where appropriate.
So when considering the content you are going to place on your site, remember to consider the needs of the audience you are trying to influence and ensure that it can be found. Get this right, and you are halfway there to making those sales.
What Are You Selling – Sex or Sleep? Steps To Increase Brand Awareness And Sales in the Eccentric Era of 2023!"
Welcome to 2023, folks! A time when "optimized content marketing" is as mainstream as avocado toast was in the 2010s, and our flying cars are still stuck in traffic.
But if there's one thing that's sped up, it's the race between selling dreams of 'Sleep' and fantasies of 'Sex.'
The stakes? Brand awareness and sales.
Let's dive deep, shall we?
Our trusty old friend 'Optimized Content Marketing Strategy' isn't just a sequence of fancy words; think of it as digital jazz hands grabbing your audience's attention.
In this glittering era of digital sprawl, the bed industry faces a cosmic question: Are we selling dreamy Zzzs or a hint of sizzle?
Here's a scoop: in 2023, with all our tech wonders like AI-driven tea makers and holographic puppies, the world is exhausted!
Does the bed industry whisper? We're selling sweet, uninterrupted, drool-on-the-pillow sleep.
Because let's face it, after a long day of VR meetings and arguing with your smart fridge, all anyone really wants is a slab of non-tech comfort to crash on.
But here's the plot twist that even 2020 didn't see coming: it seems that the ladies leading the dream brigade of bed buyers have spoken!
And while you'd think they'd want beds that glow, float, or serenade lullabies, they want… well, sleep.
So, bed moguls, time to pivot! Bring out the science of snuggles, the metrics of mattresses, and the logic behind layers of lush linens.
Let's champion the cause of quality sleep across every digital corner, from Metaverse malls to TikTok 2.0.
Now, a sprinkle of 2023 magic: Ensure your sleep-centric content shines brighter than bioluminescent plants (yes, they're a thing now!).
When someone, in a fit of midnight madness, AR-Googles (because plain Googling is so 2022) "why my mattress feels like it's joining the robot uprising," your content should swoop in like a superhero, soothing their tech-troubled souls.
As we wrap up this quirky guide, let's sprinkle in a dash of future humor.
With bedbots, snore silencers, and self-making beds in the market, your content should assure buyers that while beds of the future might do a lot, they'll never steal the covers or hog the remote.
(Disclaimer: If they do, you didn't hear it from us!)
To sum it all up: In the bedazzling world of 2023, whether you're selling sleep or steam, make sure your content resonates louder than an AI's attempt at stand-up comedy.
Aim for the dreams, keep it zesty, and remember: The future is now, but a good night's sleep is timeless! 💤🌙🚀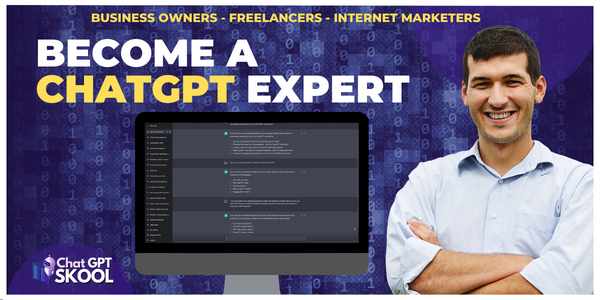 Please follow and like us: