Please follow and like us:
This is going to be a brief review of a JVZoo top selling product that I personally bought for myself called WP Leads Machine.
Which, I will tell you the reasons why below in this review, and how it can help you and your blogs content to capture more free leads from the content that you put out there.
The WP Leads machine plugin has been flying off the JVZoo shelves since it's release less than a week ago.
Top JVZoo daily seller, and the top seller for the last week as well.
I am sure it will crack the top sellers in the last 30 days as well very soon.
So, I had to check out the product for myself to see what the fuss was all about, and I ended up buying it for myself.
I hate when that happens:)
Well, in this case it turned out to be a good thing as you will find out.
This is my review of the WP Leads Machine.
What Is WP Leads Machine Exactly?
( You can see an example of WP Leads Machine In Action By Simply Looking At The Top Of This Blog Post Or Any Other On My Blog )
See that big yellow button on the top of this blog post asking you if you want this blog post in an easy to read P.D.F version?
Well, that my friends is the wp leads machine plugin installed on my blog.
Looks pretty cool right?
This is the pro version b.t.w. which I recommend if you decide to buy it for yourself that you definitely choose this option because it has all the bells and whistles.
The pro version gives you the option to add a button instead of a link and add your subscribers directly to your preferred email list.
Instead of exporting your email leads manually.
WP Leads Machine supports all the major autoresponders so you should be good to go.
From Aweber, Getresponse, Mailchimp, and countless other email service providers.
WP Leads machine has you covered.
You can install it above or below your blog posts depending on your personal preferences.
After 11 years doing this affiliate marketing stuff building your list is something you definitely do not want to skimp out on because 1 sale can more than pay for the small investment of owning this product for yourself.
Plus the price of pay per click is not cheap especially in this niche.
Trust me, I run Bing ads all the time it gets expensive, so if you can gather as many free leads as possible that is a very good thing for your business.
With the pro version of this plugin you can add your own personalized logo and redirect new subscribers to any offer of your choice.
The P.D.F. of the blog post that your new subscriber wants to read in ebook format is automatically sent to the email address that they signed up with.
As well as many other customizable options. ( see the salespage and product demo for full details on everything this bad boy can do! )
So, say you are on my blog as you are now reading this review:) and you want an easy to read p.d.f. format view of one of my better blog posts such as:
How To Become An Affiliate Marketer The Ultimate Step By Step Guide New [2023]
You just click that big yellow button on top of that blog post and tell me where to send it.
The plugin does the rest.
Why I Personally Bought WP Leads Machine?
I personally bought WP Leads Machine because I found the product valuable.
Who does not want a P.D.F or E-book version of a blog post that interests that you can read at your convenience delivered to your favorite email address.
And the pdfs look perfect to boot.
I have almost 1,000 blog posts on this blog from years of hard work so this product just makes sense to have installed on every blog post on my blog.
Why?
The more leads that you  can generate with the proper funnel in place the more money your business will be able to generate online.
Your blogs number #1 purpose in life is to generate leads for your business, and supply your readers with valuable content.
If you give your readers valuable content the leads will follow.
As you can see I have a huge email signup form on top of this blog, above each blog post, and below each blog post.
That my friend is a lead generating machine.
I practice what i preach.
I will buy anything that will make my business more profitable.
And this product checked all the boxes for my criteria.
Buying WP Leads Machine was a no-brainer for me.
This is a cool product.
And the best part is you do not have giveaway a free ebook, video course, or anything else.
You are giving away your already created content just in an easier more convenient way for your visitors to read at there convenience.
Who does not love ebooks anyways right.
I own an Amazon Kindle Fire and I am also an Amazon unlimited kindle ebook reader.
This product just makes sense and it is one of the better ideas to come out in a long time in terms of free ways to build your email list in my opinion.
WP Leads Machine Product Demonstration Video
Customer Support WP Leads Machine Because I Ran Into A Problem With My Hosting
I was really impressed with the customer support team because I ran into a problem with my webhost running an old php version pre 2012 that gave me a fatal error when I activated wp leads machine.
Most webhosts should do this automatically b.t.w. it was an easy fix I just called them up and told them to update my php.
One of the actual replies from the customer support team.
Date:
2018-03-08 16:16:35
Name:
Robert
Message:
Jason,
thanks for including the error message this time, now the reason is clear (it's not what we thought from your first ticket)
This function (http_response_code) was included in php 5.4, which from what you can see here:
http://php.net/releases/#5.4.0
dates back from 2012.
That means your host is running software 6 years old, which is an issue in both security and performance.
If you can ask your hosting company to upgrade your PHP version, the error should go away immediately (plus, your site will be more secure, a bit faster, and compatible with recent software).
If they are not willing to help, let us know and we'll send you a refund (or another one of our products for free if you prefer), since there is nothing we can do on our side to get this fixed.
Thanks
Robert.
Awesome customer support so an A+ for that.
Hostgator took care of the problem in a few minutes so this was not a huge problem.
So if you happen to get a fatal error that could be your problem.
Just call your hosting company and tell them to upgrade your p.h.p version it is an easy fix that only takes a few minutes.
MY Final Review Of WP Leads Machine
As you can see from my review I have a lot of good things to say about this product and if you are running a WordPress blog you would be a fool not to buy this plugin.
WP Leads Machine is just very useful and it just makes a ton of sense.
Check it out below if you want to learn more, and if not I will see you in my next blog post.
Official WP Leads Machine Site Click Here To Learn More.
I hope you enjoyed my review.
Jay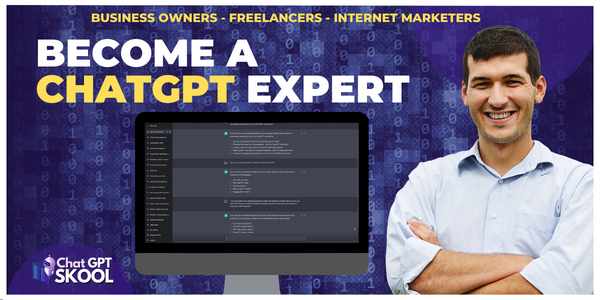 Please follow and like us: