Please follow and like us:
Welcome to our latest article, "Content at Scale: 11 Best Tools for Creating High-Quality Content." Suppose you're a content creator or an internet marketing specialist. In that case, you know how challenging it can be to create high-quality content that engages your target audience and drives traffic to your websites.
From grammar and SEO to visual design and job management, each tool uses special features to assist you in producing content efficiently and successfully at scale. Incorporating these tools into your content creation procedure can save you time, enhance your overall performance, and achieve better results with your content marketing efforts.
Whether you're a small business owner or a marketing professional, these tools can help you attain your content marketing goals and put your website at the top of the online search engine rankings.
Let's dive into the 11 best tools for producing premium content at scale!
1. Content at Scale
As the name suggests, Content at Scale is a premium platform designed to help businesses, from digital marketing agencies to bloggers, affiliate marketers, online entrepreneurs, or content creators in general, who want to scale their content marketing efforts and scale it super fast!
Content at Scale specializes in creating long-form human-like content at scale for literally a few pennies a word saving you hundreds or even thousands of dollars on overpriced freelance content marketers.
Instead of producing an article a week now, you can produce up to ten articles a day that are designed to rank in the search engines and pass AI detection.
Content at Scale also offers free tools like an AI content detector that can detect if an Ai robot wrote your content if you want to check the work of a freelance content writer submitting an article to you to see if they used AI to write your content.
Content at scale is an excellent service for digital marketing agencies, bloggers, and affiliate marketers; see the full demo below.
Here Is A Demo Video Of Content At Scale And The Content It Produces That Beat Out 37 Out Of 40 Freelance Writers In Testing!
2. Grammarly
I use Grammarly. In my daily business as a blogger and content creator, it works wonders for us so-called punctuation and spelling Nazis who tend to make many grammatical mistakes when writing content. Hey, we all cannot be perfect, and Grammarly fixes our spelling and punctuation flaws and rewrites whole sentences in the Grammarly premium version.
Grammarly also has a handy plagiarism checker that you can use to ensure your content is original before you hit that publish button on your blog.
As I said, I love Grammarly and use it on a daily basis in my online business in conjunction with content at scale.
3. Ahrefs
Ahrefs is the top keyword research tool on the market that does literally everything you could imagine. See where all your keywords rank in the search engines for your site or sites.
Check out your domain authority, your backlink profile, your competitor's backlinks, and what keywords they rank for.
Find long-tail keywords with a lot of traffic and low competition. You can literally do it all with this tool which you can use to scale your content marketing efforts.
Ahrefs offers free and paid plans depending on your content marketing needs.
4. Visme
Visme is hands down the best tool to scale your content marketing that I use on a daily basis. Want to create gorgeous graphics, and you have zero experience in graphic design? See the featured post's picture on this blog post. See every picture on this blog? Yep, they were all created using the Visme tool for content marketers.
You can create any visual from featured post pictures, social media pictures, Youtube thumbnails, templates, presentations, infographics, business cards, and the list goes on and on with Visme.
I use this free tool daily with all my content marketing needs to scale my content faster! Pretty pictures and visuals make content more engaging, getting you more shares, engagements, clicks, and ultimately more sales in the process.
Fun Fact: Incorporating high-quality images within your content marketing campaigns increases overall engagement by a whopping 94%. How is that for the power of visuals to increase your content at scale business?
Check out my Visme review below to learn more!
5. Hootsuite
Social media is an effective platform for promoting your content and engaging with your target market.
Hootsuite is an efficient social media management software that allows you to plan and post your content on multiple social media platforms.
By utilizing Hootsuite, you can save time and effort by scheduling your posts in advance, ensuring that your content is published at the most optimal times for your audience. You can also engage with your followers and analyze their behavior to better understand their preferences and interests.
If you want to streamline your social media marketing efforts and achieve better results, Hootsuite is the ideal tool.
Suppose you hate managing all your social media marketing accounts but want to stay on top of your game. Still, you want to simplify the whole process to free up your time and concentrate on your 80/20 rule, which is the Pareto principle, and it means concentrating on the top 20% of the tasks that produce 80% of the revenue for your business.
6. Trello
Organizing your content production processes can be challenging, specifically when working with a team. Trello is a job management tool that can help you monitor your content creation processes, appoint tasks to employees, and track the overall development of your content marketing material in general.
7. CoSchedule Headline Analyzer
Crafting eye-catching headings is important for success with your content marketing strategy. CoSchedule Headline Analyzer is a tool that can help you evaluate your headings and suggest enhancements based on factors like length, clearness, and psychological impact.
8. Rank Math SEO
Rankmath Pro plugin is a mainstay inside all my WordPress blogs, ensuring I follow all the best SEO practices with my content.
RankMath is an effective WordPress plugin that can substantially improve website owners' and digital online marketers' SEO (SEO) efforts. With its extensive set of functions and functionalities, RankMath can assist in enhancing the overall visibility of a website and drive more natural organic traffic.
Among the standout features of RankMath is its ability to conduct a thorough SEO audit of a website. This detailed SEO performance audit creates an in-depth report highlighting on-page SEO aspects, such as meta titles and descriptions, header tags, and image optimization. It likewise identifies technical SEO problems, such as broken links and duplicate content, which can negatively impact a site's online search engine rankings.
The Rankmath plugin includes a built-in keyword research tool that enables users to identify high-value keywords with low competition to target for their material. This feature allows users to discover the most appropriate and rewarding keywords for their niche, enhancing their content for better search engine rankings.
RankMath also offers XML sitemap generation, which assists online search engines in crawling and indexing a website more effectively, guaranteeing that all pages are included in their search results page. Furthermore, the plugin is a material analysis tool that analyzes the content for keyword density, readability, and other factors affecting a website's online search engine rankings.
The tool uses actionable tips for optimizing content to make it more SEO-friendly. The Rankmath plugin also offers functions that assist users in optimizing their website's overall social media presence.
Overall, RankMath is an important tool for anybody aiming to boost their website's SEO. Its substantial features enable users to rank up their site's on-page SEO, content, and social networks, driving more traffic and boosting overall search engine rankings in the process
9. Airstory
Airstory is a content creation tool that can help you organize your research, notes, and ideas into a cohesive structure. With its collaboration features and exporting options, Airstory can help you create high-quality content efficiently and effectively.
10. Piktochart
Infographics are a great way to convey complex information in a visually appealing way. Piktochart can help you quickly and easily create professional-looking infographics, even without design experience.
11. Google Analytics
Measuring the success of your content marketing strategy is crucial to improving your future efforts. Google Analytics is a must-have free tool you need in your arsenal to track all your website traffic metrics, like time on site, bounce rate, what countries your traffic is coming from, what type of platforms your website traffic is coming from, like mobile, desktop, or a tablet.
And last but not least, see what keywords are bringing your website the most traffic and which marketing channels are bringing you the most traffic, like social media, organic SEO traffic, direct traffic, etc…
In conclusion, these 11 tools can help you create high-quality content at scale, optimize it for search engines, and promote it effectively on social media. By using Content at Scale in conjunction with these tools, you can streamline your content creation process, save time and resources, and
Create content that resonates with your target audience. With Content at Scale's team of expert writers and their efficient content creation process is top-notch, you can trust that your content will be of the highest quality and meet your specific needs.
Whether you're a small business owner or a marketing professional, these tools can help you achieve your content marketing goals and put your site at the top of the search engine rankings where it rightfully belongs.
FAQs
How do I get started with Content at Scale? To start with Content at Scale, visit their website and fill out the email form provided, and details will be sent to your favorite email address on how you can start producing great content at scale.
Can I use Content at Scale for personal content creation? Absolutely! Content at Scale was specifically designed for digital marketing agencies, bloggers, affiliate marketers, content creators, or any business owner who wants to create content at scale and dominate their niche.
How much does Content at Scale cost? The cost of Content at Scale varies depending on the type of content you need and the level of customization required. However, they offer competitive pricing and a range of packages to suit different budgets best. They also have AI software that generates undetectable AI content at scale that is pretty close to publish-ready after you enter the keywords you are targeting button and enter a few more inputs to customize your article before you hit the write button. In literally minutes, you will have an eye-popping long-form article that is basically published and ready that will literally blow your mind! Enter your info in the content form over at content at scale to learn more details.
Can I request revisions for my content? Content at Scale offers unlimited revisions until you are completely satisfied with the final product. This ensures you get exactly what you need and meet your specific requirements.
How long does it take to receive my content? The turnaround time for Content at Scale depends on the type of content you need and the level of customization required. However, they offer fast and efficient service, and most orders are completed within a few days.
In conclusion, Content at Scale is a powerful tool for creating high-quality content at scale. These eleven best tools to help you create content at scale can help you optimize your content creation process and work together to help you achieve your content marketing goals a lot faster.
By using these free tools and content at scale together, you can create engaging content at the speed of light that ranks well on the search engines, is grammatically correct, is visually appealing, and reaches the right audiences in many different content formats from social media, visual content, video content, and blogging content that help drive leads, traffic, and sales to your online business.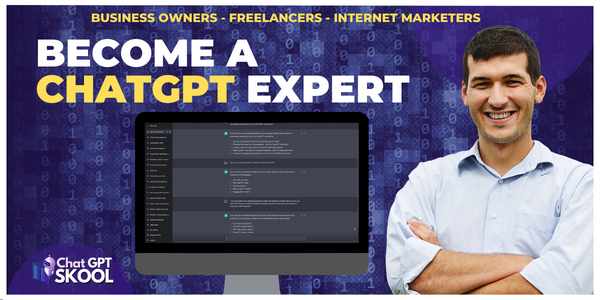 Please follow and like us: