Please follow and like us:
Welcome to my in-depth Rank IQ review where I will be covering the Ins and outs of the Rank IQ SEO software for bloggers, which helps bloggers pick lucrative keyword terms, in hundreds of niches, with low competition and high traffic, that you can rank on the first pages of Google for quickly and easily.
Rank IQ did the hard work of taking keyword research out of the equation for you, so you can concentrate on creating epic blog posts that rank #1 on Google.
Hit play on the video below, and see my Rank IQ review + Rank IQ demo from an actual 1-year-paying customer that uses the Rank IQ software daily, to see if RankIq is right for you and your blogging needs.
RankIQ Review And Demo Video My 1-Year Update Using The RankIQ Software See If It Works? New [ 2023 ]
What Is Rank IQ?
RankIQ finds bloggers with low competition keyword phrases with a ton of searches that you can rank in the top ten of Google for in about a hundred various niches from cooking, business, blogging, entrepreneurship, and everything in between. [ See the video above for a breakdown of all the niches ]
Rank IQ software uses artificial intelligence that tells you exactly what Google is looking for based on the top ten Google listings ranking for a particular keyword phrase.
Rank IQ Breaks Everything Down Easily IN 3 Beginner-Friendly Tabs
Rank IQ tells you the recommended titles Google likes to see in the top-ranking blog posts on Google.
Rank IQ tells you the recommended word count to break into the top ten Google front page listings and ultimately take the #1 spot.
Rank IQ tells you the exact keyword phrases to put into your blog post based on the relevance that Google wants to see to break into the top spots of Google for particular keyword phrases.
Rank IQ grades your blog post and content from an F to an A++ based on the grades of the other top-performing content on Google so you know exactly what you need to do and how to do it to over take the top spots on Google.
Rank IQ saves you a ton of time with keyword research and content optimization so you as a blogger can concentrate on creating excellent content that ranks on the first page of Google.
Rank IQ software creator is one of the best keyword research pros in the World his blogs generate millions of views monthly he is investing his time @ and energy into finding the lowest competition keywords in hundreds of niches for you with low competition and high traffic.
Rank IQ creator Brandon Gaille has a private FB group for all customers where he will answer any question that you may have on the Rank IQ software or SEO in general as well as do keyword research for you if your niche is not listed in the database.
Rank IQ has a few million low-competition keywords with high traffic in the database that you can create blog content around and rank for quickly.
Who Is Brandon Gaille Creator Of Rank IQ?
Rank IQ was created by keyword research expert and blogger Brandon Gaille whose blogs are responsible for generating millions of views monthly from his blogs in various niches that generate him millions of dollars yearly in annual revenue.
Brandon Gaille created his Ran IQ SEO blogging software because he realized keyword research done correctly is very time-consuming and a tedious process that holds a lot of bloggers back from succeeding with their blogs.
Rank IQ Demo
In my Rank IQ Review above I am going to be showing you the Rank IQ SEO blogging software in action, and how to use it so you can outrank your competition fast, quickly, and easily.
I will be going over all the easy-to-use Rank IQ features as well as all the Rank IQ pricing plans to find you the perfect plan for your budget that fits your blogging needs.
Rank IQ Pricing Plans:
Rank IQ pricing plans are as follows below:
Rank IQ Lite Plan: $29.00 P/M [ 8 A.I. Reports ]
RankIQ Standard Plan: $49.00 P/M [ 16 A.I. Reports ]
Rank IQ Pro Plan $99.00 P/M [ 36 A.I. Reports ]
Rank IQ Agency Plan $199.00 P/M [ 80 A.I. Reports ]
Rank IQ Review Niches + Categories For Low Competition Keywords To Target For Bloggers
Rank IQ is continuously being updated by the creator of the software, Brandon Gaille, whose blogs get millions of visitors monthly via Google.
Buyers of Rank IQ get access to Brandon Gaille's private FB group where all his customers of Rank IQ congregate and can discuss all things blogging and all things Rank IQ inside the private FB group so everyone helps each other out.
You can also reach out to the founder of Rank IQ himself Brandon Gaille and ask him any question blogging-related, or any questions about the Rank IQ software itself that you may have.
If your niche is not in the Rank IQ software then reach out to Brandon and ask him to add your niche to the keyword database inside the software and he will get to work and add your niche to the software.
Here are some of the many categories inside the Rank IQ software [ Watch the Rank IQ Niche Keyword Research Library Demo Below ]
Rank IQ Review The Time To Rank Feature
RankIQ has a very useful feature called the time to rank feature inside every keyword phrase that you are potentially targeting inside RankIq's software.
They say good things come to those that wait, but sometimes we just do not want to wait, and this is where the time to rank feature of RankIq shines!
RankIq's Time To Rank Features are as follows:
Average – Can take up to 6 months to see top Google rankings in most cases
Fast – Can take 3 months to see top Google rankings in most cases.
Very Fast – Can see top Google rankings in as little as a month or 2 in most cases.
Ultra Fast can rank ultra-fast in Google within weeks in most cases.
If you have a new blog I would target low-competition keywords in the difficulty-to-rank range of 0 to 12 so you stand a very good chance of getting on the first page of Google for those keywords in a timely matter.
Look for these 3 things when choosing winning keywords to go after with RankIq
Low competition and easy to rank for keywords.
Stick to the Fast to ultra-fast categories.
High traffic potential.
Rank IQ Review The Word Count Feature OF RankIQ How It Works?
RankIq's word count feature takes the top-performing blog posts on the first page of Google and average's it out by word count to give you the exact word count range to target so you can rank on the first page of Google and compete with the top ranking blog posts in your niche.
RankIQ Review Using The Content Optimizer Feature
RankIq's content optimizer feature is a huge timesaver and an easy way to rank for a ton of different keywords based on the original keyword term you are trying to rank for.
I like to create my blog post inside WordPress and copy all content and then paste it inside the RankIq content optimizer.
From there RankIQ will assign a grade for your content and a recommended content grade for you to compete for a top 10 ranking on Google based on the latest AI metrics and the top-performing blog posts on Google.
Next, Sprinkle in the recommended keywords RankIq suggests until you get the recommended content grade for you to compete for a #1 Google ranking.
When all the boxes are checked and your word count and recommended grade are where they are supposed to be then you are ready to publish your blog post and compete for a top 10 Google ranking.
Hopefully, #1 Google ranking for the maximum amount of traffic and sales.
After all, that is what we as bloggers are all shooting for.
P.S. I explain this RankIq feature in great detail in the video above.
Let's move on with my RankIq review where I cover all the positives and negatives of the software.
Rank IQ Review The Positives:
Rank IQ is a huge timesaver for bloggers.
Makes keyword research non-existent or at least cuts the time spent doing KW research way down.
Millions of low-competition keywords in the database in all sorts of niches from food bloggers to entrepreneurship that you can rank for.
Pricing is below industry standards for blogging keyword tools that are similar but offer fewer features.
Content optimizer tool is a game changer for bloggers [ My favorite feature besides the low competition KW finder research tool itself. ]
Rank IQ is a very easy-to-use and beginner-friendly software for anyone regardless of experience level.
Rank IQ video training is well presented and paid out that shows you how to use the software for maximum benefits.
Rank IQ Negatives:
Needs more A.I. reports in my opinion per pricing plans.
More niches need to be added to the ever-growing database.
Rank IQ Review My Final Verdict [ 2023 ]:
I love the Rank IQ SEO blogging software for its ease of use and the time-saving ability for me to find low competition longer tail keywords that I can target and create epic content around that I know will rank so I am not wasting my valuable time.
My final Rank IQ review is 4.5/5 stars it is almost the perfect SEO software for bloggers.
I just wish more A.I. reports were available on the different Rank IQ pricing plans for those of us who like to blog a lot.
But, other than that it is an ingenious SEO software tool for bloggers who want to grow their blogs and ultimately scale their blog traffic.
Other than the few negatives listed above.
My final Rank IQ review gets 2 thumbs up from me, and I will be a long-time Rank IQ customer for the foreseeable future as it continues to perform well for me being a customer for over 1 year now.
Every blog post I have published using the RankIQ software is ranked in the top 20 of Google.
Quite a few keyword phrases are number #1 to boot, so I am having excellent results using this blogging software.
RankIq continues to be a great investment for me and my business so I will continue to be a paying customer.
Good job Brandon Gaille for putting together such a top-notch tool for bloggers to find those low-competition keyword nuggets that we can actually rank for and saving us bloggers so much time on keyword research in the process.
P.S. I actually saved money by cutting Ahrefs and going with a cheaper keyword research tool in the process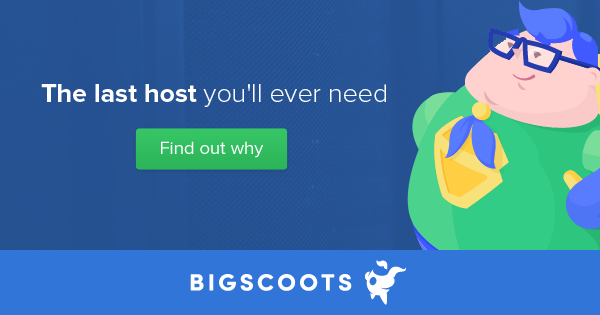 Please follow and like us: