Please follow and like us:
Are you looking to invest in an AI copywriting tool to scale your content marketing needs? Read on to discover the various content at scale pricing plans available to content marketers worldwide, from article marketers to affiliate marketers to small, medium, and large digital marketing agencies who want to produce content at scale for clients to 10x your client's content marketing needs.
What Is Content At Scale?
Content at Scale is an AI writing tool that develops comprehensive, lengthy, SEO-optimized blog articles with only a few inputs from you, the user. A complicated combination of three AI processors, organic language interpretation, semantic evaluation algorithms, and scanning Google and all the top-ranking websites are used to put the entire post together. Most importantly, these articles are not AI Detectable and usually average around 2,600 words in length.
This article will discuss Content at Scale's pricing plans in detail!
Content at Scale Features
Content at Scale offers the following features in each subscription option:
· Multiple Keyword Entry
You can input a CSV file with numerous keywords or create AI-written material with just one keyword. Content at Scale lets you begin producing content when you give a brief explanation for each keyword, but it can also generate a tailored summary so you can direct the AI.
· Long-Form, Informational Content
Depending on your content marketing needs, you can write a whole article between 750 and 3,000 words.
· SEO-Friendly Headline and Meta Description
The blog article headline and Meta description are created by Content at Scale with the desired keywords in mind. Of course, you are free to alter as much as you want. Additionally, a URL suffix relying on your keyword is generated.
· SEO Suggestions
Content at Scale provides thematically relevant keywords, similar to other AI SEO software applications, to assist you in producing the highest caliber content for your targeted keyword.
· On-Page SEO Guidelines
With the help of this on-page SEO checklist, you can refine your blog posts by making sure your main keyword is used frequently in the headers, meta descriptions, and headlines.
· Featured Image
Many royalty-free photos are incorporated by Content at Scale, which also makes recommendations for your article's featured picture depending on your keyword phrase.
· Free Plagiarism Detector
In contrast to other AI writing platforms, Content at Scale provides a free plagiarism detector backed by Copyscape, the top product for detecting plagiarism.
·Eliminates AI Content Filtering
You can be confident that your site will be future-proofed against prospective algorithm updates from Google that may devalue websites that employ AI-generated articles because every piece of content that is produced by Content at Scale avoids AI identification and plagiarism checks.
· More Than 100 Languages
Thanks to Content at Scale's compatibility with over 100 different languages, you can produce content at scale for numerous markets worldwide in various languages that best suit your needs.
Content at Scale Pricing Packages
Now let's explore the various pricing plans offered at Content at Scale along with their benefits:
· Customized Affordable Plan – $150 per Month
If you're a beginner and need to ensure Content at Scale is the right platform, you should opt for this plan. This is the least-priced package by Content at Scale that allows you to create four blog posts monthly.
· Solo Plan – $250 per Month
This is another affordable plan for marketers to generate more content at a lower cost. With this plan, you can produce eight blog posts per month.
· Starter Plan – $500 per Month
You may use the Starter plan from Content at Scale to automatically create 20 blog articles every month. Your keywords and a concise summary of each are all that are required. Yet again, it's ideal for conducting thorough keyword research in advance to identify the relevant keywords for which you stand the highest probability of ranking in the top ten results of Google.
·Content At Scale The Scaling Plan – $1000 per Month
The Scaling plan enables more functionality for larger teams than for lone bloggers since it lets you produce 50 blog posts monthly. They are as follows:
Team Management: It allows everyone in your group to use the same panel.
Automated Keyword Drip: The Content at Scale crew is still working on this brand-new functionality.
API Access: By setting up a schedule, you may use API access to publish material at scale on your WordPress website automatically. This implies that you can update your website with more content without entering into WordPress.
· Content At Scale Agency Plan – $1500 per Month
The Agency plan at Content at Scale has the highest price. As the name suggests, it works best for organizations with monthly requirements to produce large amounts of material at scale. The Agency plan entitles you to 100 blog posts per month and extra features like:
White Labeling: You can use Content at Scale under your own brand and on your individual subdomain.
Reporting Dashboard: Access detailed tracking of your activities.
· Additional Post Credits
If you have surpassed the number of blog posts you can create on your monthly pricing plan, you can purchase additional post-credits. Each post credit costs $25. You can also request the Content at Scale team to develop a bespoke package at discounted rates if you require over 100 posts monthly.
Done For You Content At Scale Pricing Plan
If you need the software to do everything on your behalf, you can purchase their done-for-you service at $2000 per month. This service includes 20 SEO-optimized, edited, scheduled, and well-researched blog articles. You will still have to insert internal links to the posts once they have been published on your website, which I use a product called link whisper.
Which Content at Scale Plan Provides the Highest ROI?
The answer to this question depends on whether you run a solo venture or a marketing firm. For the former, the Starter Plan by Content at Scale is perfect if you wish to generate substantial revenue from your blogs since you require frequent publishing to stay in the top-ranking sites on Google and generate more free organic search engine traffic to your sites.
The Agency Plan is ideal for marketing firms operating more than one website. As you need a larger quantity of blog posts to be published on every website frequently, investing in the Agency plan lets you create 100 posts in a month which would be the most cost-effective option of all the content at-scale pricing plans!
Conclusion
AI tools are transforming how content is produced and how content marketers operate. Despite the exceptional material quality created by Content at Scale, it still requires a human writer to polish and spice it up.
You could need one writer to edit and deliver all of your material rather than a staff of five or more. This might impact your available money for your internet business's other features.
With this Content at Scale pricing guide, you can now decide if investing in this AI copywriting software is a good decision for your business!
Content At Scale Demo And Review Video Covering The Product And The Pricing Plans
FAQs:
Just how much does Content at Scale cost?
Content at Scale has a transparent pricing structure with three different subscription options and a pay-as-you-go alternative available for bloggers and content marketers who want to scale their content marketing and take their businesses to the next level and beyond.
What Is Content At Scales AI Detector?
Content at scales AI detection tool uses a GPT AI detector that works on a much deeper level than most free ai detector tools on the market today to detect if AI wrote your content or not. Please note: You need at least 25 words to get accurate results, and the content at scale AI detector tool will give you a score between zero, being definitely AI-written content, and 100, being written entirely by a human, basically giving you the green light to publish the content.
Does Content At Scale Offer A Free Pricing Plan?
No content at scale does not offer a free pricing plan, but you can use the 20% free post-credits button above and watch the content at scale demo video above to see exactly the quality of the content produced by content at scale.
Is Content At Scale Worth The Money?
Yes, content at scale is worth the money as it produces content in most cases better than any content marketing freelancer you hire on sites like Fiverr.
Which Content At Scale Pricing Plan Is Best For The Money?
It will ultimately boil down to what you can afford when it comes to picking the best pricing plan that best suits your particular needs and budget.
But keep in mind the lower the cost per word, the better the content at scale pricing plan is in terms of value for content produced.
If you can afford the higher-priced content plans at scale, go for it. This will be the best bang for your buck!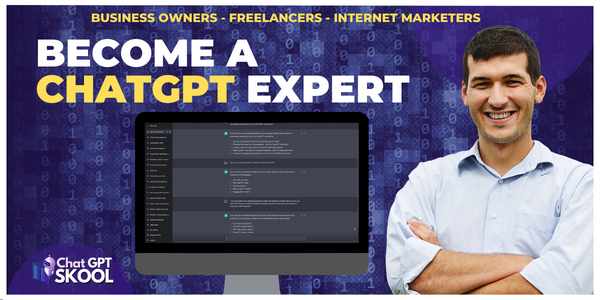 Please follow and like us: