Please follow and like us:
Business owners who rely on digital marketing to sell their products online know how crucial advertising can be in driving traffic to their websites. After all, the more traffic you get, the better your chances of making sales. However, according to experts, only 2% of visitors convert on their first visit to a website.
There are so many reasons why visitors walk away from websites without making a purchase on the first visit. It could be due to a lack of funds, comparison of prices, or preference for another brand.
Either way, it is vital to stay present and remind them of your relevance at all times. In so many ways, this can be beneficial to your brand awareness, conversion rate, and overall website traffic.
With retargeting, you can easily reach the other 98% of visitors and get them to come back and buy from your store. Over 25% of online visitors say they enjoy seeing retargeting ads, and research has also shown that retargeted Facebook ads are more likely to get clicked than other ads.
With these staggering statistics, we can easily see why retargeting is known as one of the best advertising techniques with a high conversion rate. Let us now take a look at what retargeting is, how it works, and its benefits.
Image Source: VWO
What is Retargeting?
Retargeting is a mode of marketing that allows business owners to target only users who visited their website without converting. When someone visits your site and leaves, she starts seeing your ads as she browses through the web.
This way, you can personalize your ads according to the online activities of each user and remind them of your product and how it is beneficial to their needs. As a result, when they decide to make a purchase, your brand will easily come to their mind, leading them to come to your website and make the purchase.
Over time, retargeting has proven to be a powerful technique in the world of marketing due to its high conversion rate. When retargeting, your ad is likely to have a high click-through rate (CTR). And this is because users had already expressed an interest in what you have to offer. Research has also shown that retargeting ads are likely to be clicked 400% more often than their traditional counterparts.
Types of Retargeting
Search engine retargeting. This is a form of retargeting that focuses on the user's previous online search activities. It is mostly used to find new users by retargeting their past search engine activities.
Site retargeting. Site retargeting is the most popular option. It targets users who visited a website and left without making a purchase or completing an action. It is used most times to target users who had already displayed an interest in what a website has to offer.
Email retargeting. Email retargeting targets subscribers who read your email but failed to click the call-to-action button. In this case, the retargeting pixel is embedded in the email that you send to your subscribers.
How Does Retargeting Work?
With the help of a pixel, a code is created (cookie) and placed on your website. Whenever a user visits your site, she gets tagged by the cookie, which follows her around the web, letting advertising networks know that you want this person to get your retargeting ad.
After coming back to your website and converting (making a purchase), she would be automatically removed from the retargeting list and won't see your ads again. With retargeting, you can also control websites that will show your retargeting ads. For example, if a particular platform is not converting, you can easily take it out of your list, thereby maximizing your cost.
Why Retargeting is Important
If you have a website that is generating traffic consistently, then you need to invest in retargeting ads. It allows you to target the other 98% of visitors who have visited your website but did not convert.
Here are some of the other top reasons why you should consider retargeting.
It provides a second opportunity to convert visitors
Getting visitors to your website is your first opportunity to turn them into customers. Retargeting is your second and maybe third opportunity to convince them to buy from you. If you do not retarget them, they may be gone forever, and your competitors who retargeted them will get their money.
It promotes your brand
More than 12% of marketers say they use retargeting for brand awareness, and three out of five consumers say they noticed ads for products they had already acquired. With these stats, we can easily see that being present online is vital if you wish to create awareness in the mind of customers and prospects.
Also, most consumers don't understand how retargeting ads work, so anytime they come across your ads, they create a positive impression on them.
It can significantly improve the results of your marketing
When you put in the effort to drive traffic to your website through other marketing channels, it makes no sense to have users visit your site once and vanish into thin air. Retargeting is how you ensure your other marketing efforts are utilized.
It makes upsell and cross-sell easier
You can easily place a retargeting cookie on the "thank you" page dedicated to one of your products. That way, when you have a similar product, you can easily target customers who already purchased a similar product.
Benefits of Retargeting
It increases your sales
Experts found that combining retargeting with other marketing channels can significantly increase your sales by more than 50%. It is also known that 70% of customers who see retargeted ads are more likely to convert.
It is cost-effective
Since your ad is only targeting people who have visited your website and are close to taking action, you spend less reaching out to them again and stand a higher chance of having them convert. In turn, this will help you yield a higher ROI.
Higher conversion rate
According to research, retargeting is capable of increasing the average conversion rate of a website by more than 147% better than other marketing techniques. Also, the click-through rate (CTR) of retargeting ads is 0.7%, compared to the CTR of other types of ads, which stands at 0.07%. When you target customers who are already interested in your offer, it is only logical that they click on your ads.
It increases brand awareness
It is no longer news that customers need to trust your brand before they can purchase from you. They need to feel like they know you, and an excellent way to ensure this happens is to always be in sight, providing them with relevant information through your ads and thus make their buying decision much easier.
Even if you don't get them to convert right away, you are increasing the odds of them buying from you when they are ready to make a purchase.
It can help you gain insights
Every retargeting campaign can help you narrow your best conversion areas. The analytics provided by your previous retargeting ad campaigns can effectively serve as a roadmap to bring in better traffic to your website over time.
Final Take
For retargeting to work, your other marketing channels need to be intact and consistently bring in new traffic to your website. It is when you have new visitors coming to your page that retargeting can work effectively.
It is also vital to understand your audience in order to create customized and engaging ad copies. Research has shown that more than 25% of online visitors enjoy seeing retargeting ads, and 78% believe that personalized content from brands enhances their purchase intent.
Also, you can always use retargeting ads to ad value instead of trying to sell every time. You can also include discounts on products, free shipping, and other benefits that make an offer attractive.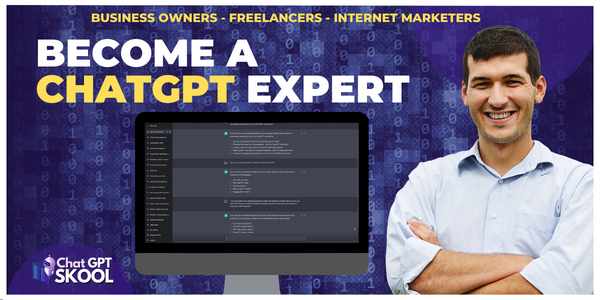 Please follow and like us: