Please follow and like us:
Self-confidence is a crucial factor for your success. A person with low self-esteem tends to have negative attitudes towards many things. Such people are often very self-critical and shy. Undervaluing what anyone else would call good results is a common thing for them. The way these people think prevents them from being successful. If this describes you, then it's high time to change your way of thinking and be more positive. To help you build more confidence as a blogger and hone your skills, make the most of the list of useful tools provided below:
Promote Your Content with SEO tools
Ahrefs helps track your backlinks and keywords and gives you a complete picture of your competitors. It provides a report on the backlink profile with all domains, anchors, pages, outgoing links, and more). The Content Explorer gives information on the most popular articles on any topic you are interested in, whereas the Keywords Explorer provides you with a keyword ranking and lets you easily choose the ones you need for the effective promotion of your blog posts. You can also compare several backlink profiles and check some other features.
MozPro is a software that helps track your blog ranking on Google, Bing and Yahoo. This software allows tracking competitor rankings as well.
Buzzsumo carefully examines your blog content. This software shows you the most popular content topics among readers and the content that will soon become trendy. It shows influencers (people who are active in content sharing) and content research as well.
Get a Precise Information on Visitors Stats, Website Rank and Analytics
Google Analytics provides you with a report on the real-time visitors to your website as well as their social activity (reposts, likes, etc.). If needed, you can also make use of its reports on benchmarking, conversion, and e-commerce.
With SE Ranking it is possible to track daily changes on Google, Yahoo and Bing as well as keyword rankings. If there are any technical deficiencies on your website, SE Ranking detects them. It also tracks backlinks and provides a detailed analysis of competitors.
Traackr helps you attract and retain influencers. It can be used for building relations with influencers and other active readers.
Quicksprout can help you hone your writing skills by assisting with compelling content creation. It is the place where you can also benefit from extremely practical and helpful blog posts or even join a webinar to draw more visitors to your website or blog without any advertising expenses.
Manage Your Tasks Efficiently
Trello is a task management tool where you can store your tasks and follow their progress. The tool is perfect for arranging your daily blogging activities and a good reminder of the tasks you need to accomplish.
Evernote. You can't remember everything that comes to your mind, but Evernote will help you out. It is the place for storing your ideas and sharing them with others. It is availbale as a desktop or mobile app and syncs perfectly with any device you use.
Todoist is an online task manager. This tool is capable of storing all your tasks. You can assign any task to other people on your team as well. The simple design of the tool helps you focus and therefore makes you more productive.
Write Your Content at the Drop of a Hat
Google Docs. Create your documents in the Google Docs application. It automatically saves all the changes in a document. You can also use various charts, forms, and presentations templates.
Hemingway edits your content and highlights mistakes with different colors. It also prompts you as to which sentences should be shortened, where to eliminate useless adverbs, and so on.
Unplag is a plagiarism checker that scans your written content in real-time and delivers check results in an easy-to-understand report. It highlights the parts of your work that might have been copied from somewhere and prompts you about what needs citing.
Embellish Your Content
Canva is an application for designing pictures on your own. It offers you a great opportunity to boost your creativity.
Picmonkey is a photo editor. You can create a collage or just a bright photo of your own or pick up one from its huge database and personalize it.
Pixabay. If you are searching for high quality photos, drop in here. The pictures are clear and very bright. Choose a category you are interested in and find the photo you need.
Share Your Content with Ease
Buffer helps share your content on many social media networks every day. This way you will grow your readership and receive more feedback from your fans.
PR Newswrite is a place where you can manage and distribute your content. It also provides editorial services. It is a great way to get to know other writers like you.
MailChimp allows you to create your own style for email newsletters by a simple "drag and drop designer" feature.
In Conclusion:
After you have looked through all these wonderful tools, apply them the next time you are going to write content for your blog. They will definitely help you hone your blogging skills, deepen your knowledge, and broaden your horizons. Share your content on the most popular social channels that instantly broadcast your content. These tools will help bolster your self-esteem and make you feel confident about what you do.
Author bio: Lynn Usrey, a newbie essayist and freelance writer. After graduation from University of Florida at 2013 she has been working as a freelance editor and proofreader. Also she runs a writing course in Orlando, Florida. Visit her LinkedIn page.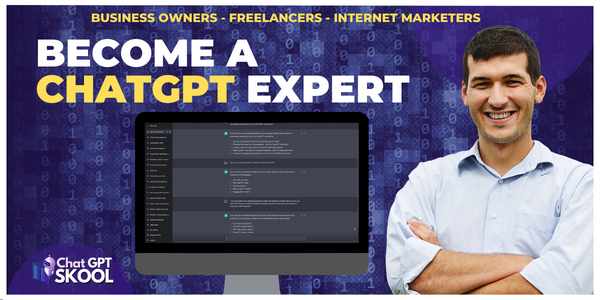 Please follow and like us: