Please follow and like us:
Can affiliate marketing make you a millionaire? Hold on to your hats, affiliates, because we're diving headfirst into that juicy question!
Right now, you might be feeling like a cat staring at a closed door, curious but skeptical. You're thinking, "Surely, it can't be that easy, can it?"
Or maybe, you're feeling a bit guilty.
Wondering if you've let too many 'sure things' slip through your fingers.
Or maybe, you're feeling like you've been fooled once too often even to bother.
Hey, it's okay! We all have those feelings.
Whether you're hopeful or rolling your eyes so hard they might roll out, what your feeling is totally okay. We've all been there!
But let's cut to the chase, shall we?
Will affiliate marketing help you buy that mansion and yacht you've been dreaming of?
Or is it just another tall tale?
Buckle up because we're about to dive into the truth, the whole truth, and nothing but the truth.
So, is affiliate marketing your golden ticket? Stay tuned, and let's find out. Let's get started.
The Path to Affiliate Success
A. The First Step on the Yellow Brick Road: Establishing a Solid Foundation
So, you've decided to dive into the world of affiliate marketing, huh?
You've decided to join the Pat Flynns, and John Crestanis ranks of the world, aiming to fill your bank account faster than a squirrel hoarding acorns for the winter.
Creating Realistic Goals as Confusing as IKEA Furniture Assembly
Setting goals is the best way to kick off your journey in the affiliate marketing industry.
Think of it as being given an IKEA flat pack without the manual.
Sure, it looks like it should be a 5-tier bookshelf, but right now, it's just a jigsaw of wooden boards and a bag full of screws that outnumber the stars in the sky.
Don't go thinking you'll become an affiliate marketing millionaire overnight.
That's a get-rich-quick scheme that's as plausible as a unicorn leading your sleigh this Christmas.
Instead, aim for smaller, more manageable milestones, like figuring out where that darn mystery IKEA piece goes or earning enough to cover your daily latte addiction.
Developing a Long-Term Mindset That Lasts Longer Than Your Leftovers
Think of affiliate marketing like fine wine or a well-matured cheddar – it only gets better with time.
It's not an easy process or an easy path.
It's a journey that will see your 'overnight' success story a good few moons in the making, much like a YouTube video of a sloth completing a marathon.
The tortoise, not the hare, is the poster child for the long run in this business model.
B. The Land of Best Practices and Affiliate Networks:
Targeting Your Audience Like a Marksman on a Unicycle
Determining your target audience is crucial in this game.
It's like being a marksman on a unicycle – a balancing act requiring laser focus.
You wouldn't try to sell steak to a vegetarian, right?
Well, unless they own a cat.
But I digress.
Research, understand, and cater to your niche market – they're the real people you want clicking those affiliate links.
Making Content, That's as Appealing as a Freshly Baked Loaf of Bread
As content creators, the most crucial weapon in your arsenal is good, no, scratch that, GREAT content.
This content should be as enticing as a warm loaf of bread fresh out of the oven – it should be so good that even gluten-intolerant folks are tempted.
The best thing?
You're not limited to one platform.
Make YouTube videos that hook viewers faster than a suspense thriller, write blog posts that captivate readers better than a juicy romance novel, or share social media posts that go viral faster than a sneeze in an elevator.
Remember, relevant content is the key. You're not going to blog about dogs on a platform dedicated to cat lovers unless you're aiming for the most disliked post of the year.
Picking the Right Affiliate Products Like You're on a Dating Show
Choosing the right affiliate products is like being on a dating show.
You've got a lineup of potential partners – some you're attracted to, some not so much.
In the same vein, different products will catch your eye.
Maybe it's the high commissions or the appealing design.
But, keep in mind – you need to be choosy.
It's not about the most attractive option but the most suitable for your niche topic and potential customers.
Mastering Search Engine Optimization Like You're Sherlock Holmes
SEO is to your online presence what the secret recipe is to KFC – pivotal.
Understand search engines because they can significantly influence your affiliate business.
It's about knowing what keywords are hotter than the latest celebrity scandal and how to use them to attract search traffic.
This isn't a job for the faint-hearted; you'll need to channel your inner Sherlock Holmes and love every minute of it.
C. Affiliate Marketing Campaign: The Affiliate Offer You Can't Refuse
The affiliate marketing campaign is the meat in your sandwich, the jelly in your donut, the…you get the point.
It's where you'll tie everything together, like the satisfying ending of a good book.
You've done your research, found a product, identified the best affiliate programs, and created content that could win a Pulitzer.
Now it's time to turn your efforts into conversions.
The real question:
How much money can you make from affiliate sales?
Well, the short answer is, it depends.
But with a strong foundation, persistence, and a little bit of wit, you'll be well on your way from being an affiliate marketing novice to a super affiliate faster than a cat pouncing on a laser pointer.
But don't forget, the path to affiliate success isn't all roses.
It takes a lot of hard work and time. So, buckle up, strap on your hiking boots, and prepare for the journey.
The view from the top, where the successful affiliates dwell, will be worth every sweaty, hilarious, and unforgettable step of the way.
Can Affiliate Marketing Make You A Millionaire? Steps To Take To Increase Your Chances 10x To Achieve This Goal!
Step 1: Creating High-Quality, Engaging Content (Or How Not to Be as Dull as a Doorknob)
Your affiliate marketing campaign is like a party; your content is the host.
A great host keeps the guests entertained, interested, and coming back for more.
No one likes a boring party where the host talks about watching paint dry.
The same goes for your content.
It should be as exciting as your favorite roller coaster and as engaging as a conversation with your best friend.
High-quality content isn't just a buzzword. It's the cornerstone of your affiliate marketing industry adventure.
And trust us, writing content that's more gripping than a high-stakes poker game isn't easy, but it's definitely fun.
Step 2: Incorporating SEO Techniques (Or How to Woo Search Engines)
Consider search engines as the popular kids in school. If you want them to notice you, you have to speak their language.
That's where SEO (Search Engine Optimization) comes into play.
SEO is a significant advantage that you can leverage to boost your online presence.
It's like baking a cake – you need to mix the right ingredients (keywords) in the correct order to make your cake (content) rise to the top of the search traffic.
Yes, just like your favorite fluffy sponge cake!
Step 3: Leveraging Different Content Formats (Or Shaking Things Up Like a Surprise Party)
Imagine going to a party where everyone talks about the same topic in the same way.
Sounds like a snore-fest, right?
This is where different content formats come into play.
Make YouTube videos that are as captivating as a magician pulling a rabbit out of a hat.
Run podcasts that are more engaging than a high-speed car chase in a blockbuster movie.
Write blog posts that are as inviting as a warm, gooey chocolate chip cookie.
Mix things up!
Your audience, like party guests, will appreciate the variety.
Step 4: Effective Promotion and Marketing Techniques (Or How to Be the Talk of the Town)
You might have the most fantastic content on the planet, but if no one knows about it, it's like having a neon dance party in the middle of the desert at midnight – a lot of fun, but with no one to appreciate it.
To avoid this, utilize social media platforms. They're like the town crier, announcing your greatness far and wide.
Whether it's Facebook, Instagram, or Twitter, these platforms are the highways leading traffic to your website.
Email marketing campaigns are another excellent way to connect with your audience.
They're the equivalent of sending personal invitations to your party – direct, personal, and designed to make the receiver feel special.
Finally, collaborations with influencers and other affiliates can work wonders.
It's like having the popular kids at school tell everyone how cool your party is going to be.
Their word carries weight and can lead to an influx of traffic to your online business.
Now, you might ask, can affiliate marketing make you a millionaire?
The short answer is, yes!
With the right steps, like creating high-quality content, mastering SEO, leveraging various content formats, and effective promotion, you can boost your chances by 10x.
It's not an easy path and requires a lot of hard work, but the rewards are as satisfying as the first bite of your favorite pizza.
So, buckle up, strap on your metaphorical hiking boots, and get ready to climb the mountain of affiliate success.
Your journey might be long, filled with trials and tribulations, but remember – every party has its clean-up.
It's the fun you have in between that makes it all worthwhile!
Can You Become A Millionaire With Affiliate Marketing? Yes, But Here Is The Realistic Income Potential Of Affiliate Marketing
Can You Become a Millionaire with Affiliate Marketing? Well, Does a Bear Use the Woods as Its Personal Restroom?
A. Factors that Influence Affiliate Income (Or the Secret Sauce in Your Money-Making Recipe)
Your affiliate marketing income isn't decided by the flip of a coin or the roll of a dice.
Nope, it's more like a cooking show.
You've got your main ingredient, your affiliate links, and then a sprinkle of this (your target audience), a dash of that (relevant content), and a heaping scoop of best practices.
Mix it all together and voilà, a delicious dish of affiliate income is served.
B. Case Studies of Successful Affiliate Marketers (Or the Hall of Fame of the Affiliate World)
"Can you become a millionaire with affiliate marketing?" you ask. Just take a look at Pat Flynn and John Crestani, two folks who've probably filled their swimming pools with their affiliate commission.
There are many paths to success in the affiliate marketing industry, and these two heroes took different ones.
Studying their strategies can be enlightening as finally understanding why cats fear cucumbers.
C. Recognizing the Time and Effort Required (Or Accepting That This Ain't No Get-Rich-Quick Scheme)
Here's the real question: Are you ready to put in a lot of time and a lot of hard work? If you're looking for an easy process, you might be better off finding Bigfoot. Affiliate marketing is not an instant pot but a slow cooker.
Finding long-term evergreen success with affiliate marketing requires patience, dedication, and more consistency than your favorite sitcom.
FAQs: Or Your Burning Questions Answered (No, Literally, the Keyboard Is on Fire!)
A. Can I start affiliate marketing without a website?
Sure, you can, and while you're at it, you could also try playing basketball without a hoop.
Spoiler alert: it's possible, but way more challenging. Websites are the bread and butter of your online business.
They're the best place for you to create and share high-quality content.
However, it's also possible to use social media platforms or YouTube channels to start your affiliate marketing career.
B. How do I find the right affiliate programs for my niche?
Seek, and you shall find! The online world is as stuffed with affiliate programs as a Thanksgiving turkey.
Best affiliate programs? Amazon affiliate program? You only need to search for those that fit your niche market and compare their commission rates.
Remember, you're looking for the Prince Charming of affiliate programs, not just any old frog.
You want to find the highest quality affiliate products to promote that pay the highest affiliate commissions.
C. Is affiliate marketing suitable for beginners?
Is a bear suitable for the woods?
Heck, yes! Everyone starts somewhere.
Sure, it might feel like you're a penguin trying to climb a tree at first, but with practice, even a penguin can become an expert tree climber.
(Don't quote us on that.)
D. How long does it take to earn significant affiliate marketing income?
How long is a piece of string? It varies.
Some people start making money as quickly as a dog wolfs down its dinner, while for others, it's a slow burn.
Your income will depend on many factors, like the quality of your content, SEO efforts, and whether or not you've chosen the right affiliate products.
E. Are there any upfront costs associated with affiliate marketing?
Just like buying a pet dog, some initial costs might be involved.
You might need to spend some money on setting up a website, email marketing tools, and maybe even some online advertising.
But compared to starting a traditional business, the financial outlays of affiliate marketing are about as small as a mouse's sneeze.
F. Is it necessary to have a large following or email list to succeed in affiliate marketing?
A large following or email list can help you, like a sturdy parachute when you're skydiving.
But it's not the be-all and end-all.
Many successful affiliates started with a small audience.
Remember, even the tallest skyscrapers start from the ground.
G. What are some effective strategies for increasing affiliate sales?
The strategies are as varied as jelly bean flavors.
You could create detailed blog posts about the products, run targeted email marketing campaigns, or maybe even drop shipper some products.
But remember, just like you wouldn't use a chainsaw to butter your toast, choose strategies that are right for your niche.
H. Can I do affiliate marketing on multiple platforms simultaneously?
Yes, you can!
It's like being a superhero with multiple identities.
One minute, you're on your blog, the next, you're on YouTube, then Facebook.
Diversifying your platforms can help you reach a larger audience and increase your affiliate sales.
I. What are some key metrics to track for affiliate marketing success?
You wouldn't play a video game without keeping an eye on the score.
In the affiliate marketing game, the score is your conversion rates, traffic source, and affiliate commission, among other things.
Keep a keen eye on these, and you'll be on the path to affiliate success.
J. Are there any legal or ethical considerations to keep in mind?
Sure are! Just like you wouldn't steal someone else's lunch, don't steal someone else's content.
Always disclose your affiliate links, stay truthful, and respect your audience.
Being honest and transparent isn't just the best thing to do; it's also good for business.
Case Studies and Success Stories: Where Dreams Meet Reality
Who doesn't love a good success story, right?
They're more exciting than finding a forgotten $20 bill in your jeans.
Whether it's affiliate marketers who became millionaires or those who overcame significant challenges, these stories are the inspirational fuel for your affiliate marketing journey.
Can Affiliate Marketing Make You a Millionaire? The Untold Mysteries of the Affiliate Marketing Universe!
We've all been there, future affiliate marketer rockstar, right?
Dreaming of our bank account figures soaring high, fueled by the rocket engine of passive income?
And perhaps you've caught wind of this magical phrase floating about – "Affiliate Marketing." Well, strap in, because we're about to embark on a wild ride through the digital wilderness to hunt down the truth and answer the ultimate question:
Can affiliate marketing make you a millionaire?
The Scoop: What's this Affiliate Hullabaloo All About?
So, what's the deal with affiliate marketing anyway?
Here is a simple definition of affiliate marketing.
You promote other people's products through these little thingies called affiliate links (your new best pals) and earn a commission for every purchase made via your link.
You don't need an online store or your own fancy product.
It's pretty cut and dry and potentially very lucrative with enough knowledge, time, and effort put into your affiliate marketing business.
The Art of Digital Chatter: Unleashing Your Inner YouTuber
YouTube channels and social media platforms can be your secret weapon in affiliate marketing.
Consider creating YouTube videos about different products or penning down blog posts (it's like staking your claim in the vast expanse of the internet, quite the power move!).
Embed those magical affiliate links in your content, and voila! You're in business.
You see, good content can charm search engines as well as your target audience.
It's like being the popular kid in the digital playground!
Unwrapping the Fortune Cookie: Is Affiliate Marketing the Golden Ticket to the Millionaire Club?
Okay, it's time to turn the spotlight onto our main event! We've danced around the question, sprinkled some suspense here and there, but now it's the hour of reckoning.
Can affiliate marketing make you a millionaire?
The short answer? Well, it's neither a resounding 'no' nor an enthusiastic 'yes'. Like a well-cooked pot of stew, it's somewhere in the warm, hearty middle.
Affiliate marketing is not some get-rich-quick scheme (you're thinking of that email from the Nigerian prince).
It involves a lot of hard work and time.
It's not like striking oil in your backyard; it's more like planting a garden – you sow, water, wait, watch, and then…BOOM, you're drowning in zucchinis (or money, in this case).
Success stories abound, of course. Superstars like Pat Flynn and John Crestani turned their online presence into a golden goose, laying hefty affiliate commission eggs.
But remember, even these big wigs didn't just stumble upon their success during a casual Sunday stroll in the internet park.
They put in time, patience, and strategic effort.
And then, there's the matter of choosing the right niche market, selecting the best affiliate programs, and creating high-quality content.
It's like making a gourmet meal. You can't just toss random ingredients into a pot and expect a Michelin-starred dish.
Affiliate marketing requires thought, preparation, and a bit of spice.
But don't get disheartened, future affiliate rockstar!
With the right approach and the will to learn, the potential for earning extra money (and a lot of money at that) is definitely there.
You might even replace your full-time job with an affiliate marketing career and become the next most successful affiliate marketer!
You have to keep learning on an ongoing basis, apply what you learn, and keep taking massive action consistently.
If you do these things, you will exponentially increase your chances of being an affiliate marketing millionaire one day.
My Personal Experience As An Affiliate Marketer Of 15 Years What To Expect And How To Potentially Get Rich?
Hey there, my future super affiliate!
Gather around the digital campfire as I share my personal experience from 15 years as an affiliate marketer.
Strap in because this ain't no fairy tale, but it does involve a quest for riches and glory in the sprawling kingdom of the internet!
Step 1: Follow the Yellow Brick Road…to Your Niche
Choosing a niche topic is like picking the right pair of shoes for a marathon.
Get it right, and you're sprinting like Usain Bolt.
Get it wrong, and you'll feel like you're trudging through a swamp in stilettos.
But what's the best way?
Picture this: You're at a party (remember those?).
Would you rather be stuck in a corner with Mr. Monotonous Droning-on-about-a-random-topic or chat with Ms. Passionate-and-Knowledgeable?
Yeah, I thought so.
Choose a niche you're passionate about and a niche where there is money to be made in as well.
The rest will fall into place with the right know-how and effort.
Step 2: Join the Affiliate Network Clickbank
You've chosen your niche, great! Now it's time to choose your affiliate network, sort of like selecting which house you'll be in at Hogwarts.
Look for ones that offer high commissions, like the Clickbank marketplace Affiliate Program or others that suit your niche.
This could be your Gryffindor or Slytherin, depending on how you see things!
Step 3: The Magic Spell – Content Creation
Now, we're getting into the fun stuff! Content creation is like hosting a party.
You want to serve up tantalizing treats (read: blog posts, YouTube videos) that'll keep your guests (aka your target audience) coming back for more.
Remember, good content isn't just a buzzword.
The magical incantation makes search engines fall head over heels in love with you.
Don't sweat it if you're not a wordsmith or a video wiz!
You can always hire content creators to do the heavy lifting or learn how I create AI content with ChatGPT that dominates the search engine for FREE below.
Step 4: Become an Affiliate Products Connoisseur
Just like a sommelier knows their wines, you need to familiarize yourself with affiliate products.
Know the ins and outs, the good, the bad, and the oh-so-ugly.
Once you've found the right products, use your affiliate links like breadcrumbs leading your potential customers straight to the online stores.
Step 5: Social Media and Email Marketing – The Dynamic Duo
Social media platforms and email marketing are your Batman and Robin.
Use them to promote your affiliate offer, engage with your audience, and increase your conversion rates.
Remember, your email list isn't just a number.
It's real people looking for valuable content.
Treat them like royalty, and they'll treat your bank account the same way.
Step 6: SEO – Your Golden Key to Online Presence
Search Engine Optimization (SEO) is your golden ticket to being found in the vast world of the internet.
Understand SEO best practices, sprinkle relevant keywords, create high-quality content, and watch your search traffic soar!
Step 7: It's a Marathon, Not a Sprint
Alright, rockstar, here's the real talk: Affiliate marketing isn't a get-rich-quick scheme.
It's more like a 'get-rich-if-you're-lucky-and-work-your-butt-off' scheme.
You'll face challenges, and there will be times when your affiliate sales seem about as lively as a sloth on a lazy Sunday afternoon.
But remember, Rome wasn't built in a day (or even 15 years!).
Super affiliate marketers like Pat Flynn and John Crestani didn't become successful affiliates overnight.
They worked hard, learned from their mistakes, and kept going.
You've got to play the long game and remain consistent.
The path to becoming an affiliate marketing millionaire is paved with hard work, persistence, and a whole lot of patience.
Sometimes, you question if it's worth it if you wouldn't be better off joining a band of pirates searching for buried treasure.
But remember this, future affiliate millionaire: Every step, every stumble, every triumph brings you closer to your goal.
So, keep going.
Forge your own path.
Because somewhere down the line, that 'lot of money' might turn into 'much money'.
And who knows, maybe, just maybe, you'll find yourself sailing on a luxury yacht, reminiscing about that time you asked yourself, "Can affiliate marketing make me rich?"
In that future, you will raise a glass of your favorite beverage and laugh, "Oh, it did so much more than that."
The Thrill of the Chase: Onwards, Brave Affiliate Marketer!
Let's imagine you're standing at the edge of this exciting frontier, peering into the vast expanse of the affiliate marketing industry.
A mixed bag of emotions might be swirling inside you – excitement, doubt, curiosity, and maybe a sprinkle of fear.
But hey, Rome wasn't built in a day, was it?
Starting an affiliate marketing business is a journey, a grand adventure where every step forward is a victory.
Remember, even Bilbo Baggins had to step out of his comfortable hobbit hole to embark on a fantastic quest.
It's okay to feel apprehensive. But keep in mind; it's the brave who write history.
The affiliate marketing universe is brimming with opportunities, patiently waiting for you to seize them.
With each passing moment, someone out there is clicking on an affiliate link, boosting conversion rates, and padding some lucky marketer's bank account.
So, why can't that lucky marketer be you?
Believe in yourself, future rockstar.
Roll up your sleeves, grab that first step with both hands and pull yourself onto the affiliate marketing bandwagon.
Dive into those YouTube videos, charm your audience, befriend those search engines, and work your way towards your dreams.
Because who knows?
The next successful affiliate marketing millionaire story we hear could very well be yours.
After all, as a wise man (or was it a meme?) once said, "The journey of a thousand miles begins with a single click…on an affiliate link."
Cheers to your future affiliate marketer success and tens of thousands of future affiliate sales under your belt, and you smiling from ear to ear, lighting up even the dreariest of rooms.
As you think to yourself and say I am finally an affiliate millionaire; I really did it!
It was not easy, but I continuously learned and worked hard to make my dreams a reality finally.
How many people in this World can truly say that?
You are a special kind of breed!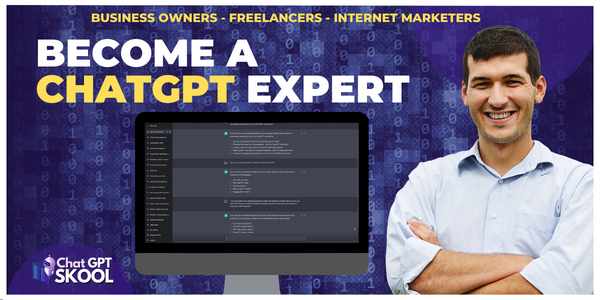 Please follow and like us: