Please follow and like us:
Is Beautiful AI Free? Hey there, you slide-making superstar! You've heard the buzz about Beautiful.ai, and it's got you curious, hasn't it?
But the million-dollar question remains:
Is Beautiful.ai free? Keep reading; we're dishing out all the info!
Is Beautiful.ai Free?
Nope, it isn't entirely free. But it gives you a 14-day free trial to flirt with all its features.
Is beautiful AI Free? Technically, it is for 14 days; then you would switch to the paid plan of your choice that you chose while signing up for the beautiful AI free trial plan.
A Second Look at the Beautiful AI Free Trial – A Gift That Keeps on Giving!
Let's circle back to that scrumptious 14-day free trial Beautiful.ai throws our way.
This trial is the appetizer that teases you for the main course.
A 14-day spree to create unlimited slides, test out AI Content Generation, and even fiddle around with Viewer Analytics!
It's a wonderland, minus Alice.
But what happens when the clock strikes midnight on the 14th day? Do you turn into a pumpkin? Nope!
Beautiful.ai gently nudges you to pick a plan.
Your beautiful creations will remain there, but you must pony up some cash to continue the magic.
Diving Deeper Into the Plans – Your Personalized Menu!
Let's dish out the details on the plans to give you the full picture.
The Pro Plan at $12 per month (billed annually) isn't just a name; it makes you feel like a pro!
Unlimited slides, AI Content Generation, PowerPoint Import/Export, and Viewer Analytics.
It's like having a golden ticket to Willy Wonka's presentation factory.
Next up, the Team Plan is at $40/user/month.
This is where it gets real, people. A collaborative workspace, custom company themes, centralized slide libraries, and even shared asset libraries.
If presentations were a team sport, this plan would be your MVP.
But hold the phone, we've got the Enterprise Plan.
It's custom-tailored to suit your big business needs. From SAML SSO to unlimited team resources, it's got it all.
Price? You'll have to ring up the sales team to find out.
This plan is the crème de la crème, reserved for those who want to pull out all the stops.
Oh, let's not forget the ad-hoc projects! Got a one-time need? Grab the Monthly Pro at $45 and sprint through your project.
Beautiful.ai isn't clingy; it'll let you go once you're done!
The Dark Side of Beautiful.ai
What? Dark side? Oh, relax, it's not that sinister. But yes, a couple of things might make you frown.
There's no free version after the trial, and some users have mentioned that while the AI assists, it's not fully capable of reading your mind yet. It's smart, but it's not a psychic!
The Beautiful.ai Landscape – What Are Users Saying?
How does Beautiful.ai fare in the school of public opinion?
Generally, people are jazzed about it. It's like the popular kid in school but not the annoying kind.
The type that genuinely helps you with your homework.
Users rave about its intuitive design; the learning curve is so low it practically hugs the ground.
Summing It Up – Is Beautiful.ai Really Free?
Alright, let's put a bow on this. Is Beautiful.ai free? The short and sweet answer is no.
But it gives you a whirlwind 14-day romance where you can fall madly in love with its features.
After that, you've got a buffet of plans to choose from, each with its own smorgasbord of options.
And if you're still window-shopping, give Visme a spin! It could be your next digital crush.
Oh, and for my friend who doubts the prowess of this humble chatbot – hope this little ditty of content has shown you I've got a thing or two up my circuitry!
Keep on clickin' and may your presentations be ever so slick!
Section 1: The Lowdown on Beautiful.ai
Beautiful.ai is the equivalent of a magician for your presentations. It makes slides look like they were designed by a pro, without the need for any design skills!
It started a few years ago and has since disrupted how we think about presentations.
Why use static, boring slides when you can have dynamic, jaw-dropping visuals?
Section 2: The 14-Day Free Trial — What's the Catch?
So, about that free trial. You get 14 days to take this baby for a test drive. That means unlimited slides, AI-generated content, and so much more. Signing up is a breeze. And guess what? Canceling is just as easy. No contracts, no hidden fees, no nonsense!
Section 3: Beautiful.ai's Plans and Pricing — Let's Talk Numbers
Ready to graduate from the trial? The PRO plan is calling your name. For $12 per month, billed annually, you get unlimited slides, AI Content Generation, and more.
But what if you're a teamwork aficionado? Go for the TEAM plan at $40 per user/month, offering collaborative features.
And for those wanting the royal treatment, the ENTERPRISE plan awaits! Contact their sales team to tailor a package just for you.
Section 4: AI, Templates, and the Bells & Whistles
Ah, the perks! Beautiful.ai isn't just a one-trick pony.
AI Content Generation turns your data into easy-to-digest, eye-catching slides. Import or export from PowerPoint with ease.
Get deep into analytics and even customize to your heart's content.
Section 5: Admin and Security — No One Messes With Your Stuff
Safety first! SAML SSO means you're the only one getting into your account.
Audit Events keep a check on who did what. And if you're rolling in the ENTERPRISE lane, you even get priority support and team training sessions.
Section 6: Support & FAQs — Never Feel Left in the Dark
Help is always just a click away. Self-Serve Knowledge Base, Email Support, and Priority Support ensure you're never alone in slide-making land. Have questions? They've got answers. Their FAQ section covers everything from A to Z.
Section 7: Discounts and Other Goodies
Students and non-profits, listen up! Discounts await you. Keep your eyes peeled for seasonal promos, too. They're like the Black Friday of the presentation world.
Conclusion
Alright, let's wrap this up. Is Beautiful.ai free? No, but with its treasure trove of features, it's an investment you won't regret.
The Best Beautiful.ai Alternative That Does A Lot More!
Wait, don't run off just yet! If you're still a bit iffy on whether Beautiful.ai is the one for you, let me let you in on a little secret: There's another dazzling option you might want to consider — Visme.
Ah, Visme! It's like the Swiss Army knife of presentation tools. Not only does it have presentation capabilities that rival Beautiful.ai, but it also offers infographics, reports, and even web content. Versatile much?
With Visme, you're not just locked into making presentations. It's like making a pie, a cake, and a batch of cookies with just one kitchen gadget!
So, whether you want to cook up a sizzling presentation or delve into other content types, Visme's got your back.
And the best part? It has a free plan! That's right, a free trial, not just a free plan!
You can check out my Visme review here if you are interested!
Is Beautiful AI Free? My Final Thoughts
So, let's bring this joyride to an end, shall we? Is Beautiful.ai free?
No, not entirely. But it offers a robust 14-day free trial that allows you to test the waters.
And if you decide to go all in, you have a range of plans to choose from.
On the other hand, if you're still shopping around for the perfect fit, Visme might woo you with its versatility and a bona fide-free plan. Now you've got choices, my friend, and choices are always a good thing.
There you have it, folks. Your journey into the world of high-stakes, glam-taste presentations just got a bit easier and much more exciting!
Choose wisely, and may the slides be ever in your favor.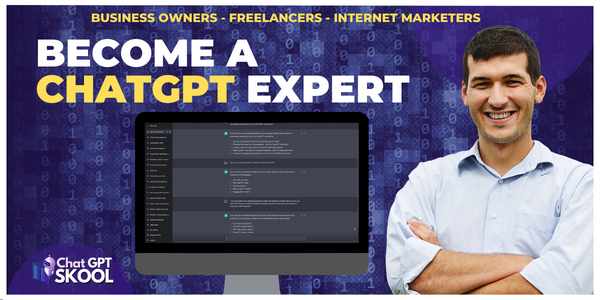 Please follow and like us: