Please follow and like us:
Hey there, budget shoppers! You're here to find out the real deal about Beautiful AI Pricing, aren't you?
Don't worry, I got your back. Just like a good spy thriller, there are layers to uncover.
Stick with me to find out if you need to shell out your hard-earned cash or if you can slide (see what I did there?) by for free.
I will answer the question – Is beautiful AI free? And go over all the pricing features of Beautiful AI.
What's the Deal with the Beautiful AI 14-Day Free Trial?
Hold onto your seats because you can actually hop onto the Beautiful AI Express for a 14-day joyride, no strings attached!
It's a 'try-before-you-buy' kind of deal. But wait, there's a catch.
You'll need to enter your credit card info faster than you can say "beautiful slides." Don't get too alarmed; they won't charge you within those 14 days.
You can cancel anytime during the trial period. But if you forget to hit that 'Cancel' button, you'll automatically get billed for the Pro Plan.
So, set that reminder on your phone, or write it on your palm—don't forget!
Beautiful AI Pricing: Pro Plan, the Lone Ranger
Ah, the Pro Plan! For $12 a month billed annually, you're granted the keys to the digital kingdom.
You get unlimited slides, AI Content Generation, and PowerPoint Import/Export features.
You can even stalk who's watching your slides with viewer analytics. And at $12 a month, you're not breaking the bank.
It's like taking your date to a nice but affordable restaurant—you get quality without emptying your wallet.
Beautiful AI Pricing The Team Plan for the Pack Animals
Do you hear that? That's the call of the wild, beckoning you towards the Team Plan.
If you've got a squad of people to work with, the Team Plan is your jam. For $40 per user per month, it's like the Pro Plan but on energy drinks.
There are collaborative workspaces, custom themes, and shared asset libraries.
It's the Avengers assembling to create killer presentations.
Enterprise Plan, the Premium League
Are you a big shot? Then, the Enterprise Plan is your custom-tailored tuxedo of presentation plans.
Forget standard pricing; this is where you get to sip martinis with the upper echelons and negotiate your terms.
You get all the features from the Pro and Team Plans but with unlimited resources, priority support, and audit events.
You're basically a VIP in the Beautiful AI universe.
Why Visme is the Sprinkle on Your Presentation Sundae
Alright, before we wrap up, let's talk alternatives. Visme is like that cool cousin who can do backflips and make cotton candy at the same time.
This platform isn't just about slides; it's an all-encompassing visual tool.
You get more templates, more interactive elements, and an array of export options.
Visme's got features that Beautiful AI hasn't even dreamed of yet.
Plus, it's all available at a comparable price range. So why not give it a try? Here's my affiliate link for Visme, just for you: Go, explore Visme!
Wrapping It Up, Literally!
So there you have it, my inquisitive friend! You've been itching to know the nitty-gritty details on Beautiful AI Pricing.
Whether you want to dip your toes with a 14-day free trial or go full-on Scrooge McDuck with an Enterprise Plan, the choice is yours.
And remember, if you decide to make a switch, Visme is waiting in the wings with a platter of more advanced options. Happy presenting!
Add-Ons and Extra Features: The Cherry on Top
Hold on, not so fast! Before we completely tie the knot with Beautiful AI, let's talk about the little extras that make life spicy.
You know, like jalapeños on your pizza. In the world of Beautiful AI, you can add extra storage for a fee.
So if you're like me, hoarding slides like they're golden treasure, this might be your jam.
Pricing for Nonprofits: A Little Love for the Do-Gooders
Don't think I forgot about you, you nonprofit warriors!
Beautiful AI offers special discounted pricing for registered nonprofit organizations. Fighting for a cause?
You shouldn't have to empty your war chest to make stunning presentations. Talk about beautiful inside and out!
Student Pricing: Because Ramen Noodles Shouldn't Be Your Only Investment
Listen up, my younger viewers! You're in luck because Beautiful AI hasn't forgotten you, either.
Student pricing is available, so you can swap out those dull classroom slides for something that'll make even your history professor do a double-take.
Seasonal and Bundle Offers: The Early Bird Gets the Worm
Now, for those of you who sniff out deals like a bloodhound, keep an eye out for seasonal and bundle offers.
Around the holidays or during back-to-school seasons, you may find yourself with a discount so good it's like waking up to a Christmas miracle.
Cross-Platform Compatibility: Play Well With Others
Let's say you're a swinger between Mac and PC or a digital nomad jumping from device to device. Well, fear not!
Beautiful AI is compatible across various platforms.
So whether you're sipping a latte at a cafe or on a corporate jet, your presentations will follow you around like a lovestruck puppy.
The Visme Advantage: Like Stepping from a Ford into a Ferrari
I know you're just about ready to reach for your wallet. But hold up, have you considered Visme?
Imagine a platform where you're making presentations and designing infographics, social media posts, and even videos.
It's the multimedia paradise you never knew you needed.
The bang for your buck here is astronomical! And hey, since I like you so much, here's my affiliate link for you to explore the wonders of Visme.
Beautiful AI Pricing – The Final Word: Why Not Try Before You Buy
So here's the deal. You've got a buffet of choices from Beautiful AI, each with its own sassy little personality.
Whether you're a lone ranger, a team player, or a big-shot CEO, there's a plan out there that's just your style.
And hey, if you decide that Beautiful AI isn't the Romeo to your Juliet, remember that Visme is still waiting for you, bouquet in hand.
Alright, party people, that's all she wrote! Now go forth and make those eye-popping, jaw-dropping, awe-inspiring slides.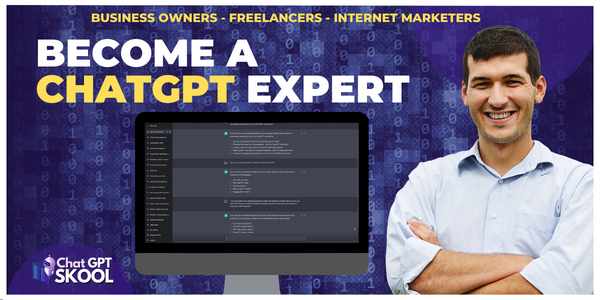 Please follow and like us: