Please follow and like us:
I have put together a list of the best podcasts for bloggers to listen to without a lot of fluff that provides actionable step-by-step actions that you can take to increase your blog income.
I listen to these podcasts on Spotify but many of them are available in other formats as well, you can just Google the podcasts listed below and find your preferred platform to listen to whichever podcasts for bloggers I mention below that interest you.
I also put these 5 best podcasts for bloggers in order of my personal favorites.
F.Y.I. Your list may be different from the 5 I have listed below, so go check them out and make up your own mind, and see if you agree with my review.
Ok, let's dive into my best podcasts for bloggers out there who are looking to increase your blog's revenue from some of the best professional bloggers in the industry who share their best blogging tips and best blogging interviews from entrepreneurs who are where you want to be.
Without further a due here is the list of my top 5 best podcasts for bloggers.
List Of The 5 Best Podcasts For Bloggers
1. The Blogging Millionaire Podcast Hosted By Brandon Gaille
If you are a blogger then this should be your #1 go-to podcast and it is my #1 pick as the best podcast for bloggers due to the actionable step-by-step material being covered in depth by the host of the podcast Brandon Gaille.
What makes Brandon Gaille and his podcast stand out from all others is there are no interviews, no fluff, just actionable step-by-step directions to take your blog traffic to the next level and then take your blog traffic to the stratosphere by following Brandon's blogging tips.
Brandon Gaille is a huge success story as he overcame a major illness and brought his blogs to over 5 million monthly sessions which is truly a remarkable feat as you know being a blogger yourself.
Brandon Gaille has proven himself as one of the best keyword research pros in the World as you can see from his 5 million monthly sessions from free organic Google traffic.
I also purchased his blogging software which is called Rank IQ just from listening to his podcast and it is working wonders as far as organic traffic goes to my blog.
I highly recommend it if you want to take your blog traffic to the next level and do not want to spend countless hours on keyword research.
Here are just some of the many blogging topics covered that make the blogging millionaire my #1 pick as the best podcast for bloggers.
4 Part series on how to double the number of blog posts that you publish
4 Part podcast series on email marketing strategies and blogging.
How Brandon went from Zero to over 6 million monthly sessions blogging.
4-part series on how to update your old blog posts for big traffic gains.
5-part series on link-building strategies for bloggers.
4-part series on keyword research and how to do keyword research effectively for a lot more traffic to your blogs.
8 part series on ad income growth where he shows you what to do and exactly how to do it to maximize your blog's ad revenue.
3-part podcast series on internal linking and how to do it properly for maximum traffic growth and maximize google organic rankings.
And many, many, more podcasts. I have literally just scratched the surface.
The blogging millionaire podcast is my #1 pick as the best podcast for bloggers for a reason it is taught by a bonified genius when it comes to blogging and his credentials prove it.
.5 million monthly sessions and one of the top keyword research experts in the World.
Who better to learn blogging from?
The best part is Brandon Gaille teaches you all this super helpful blogging strategies for free without all the fluff.
2. The Niche Pursuits Podcast
The niche pursuits podcast is a close 2nd on my list in terms of sheer value because there are quite a few podcasts with a lot of great info about bloggers who essentially made it and are getting 100k thousand page views a month up to a million page views a month and sometimes much more and they are making a considerable income from their blogs.
Jared Bauman is the host of the niche pursuits podcast and he has put together a really good podcast that is filled with actionable step-by-step content for bloggers.
Not only is the niche pursuits podcast one of the best podcasts for bloggers but it will also appeal to internet marketers and entrepreneurs as a whole.
Here is a brief list of some of my favorite and most recent podcasts on the niche pursuit podcast for bloggers you may enjoy.
How Mike Dinich fought a major setback and brought his blog to a staggering 1.5 million page views p/m
How Hilary Erickson makes $16k a month from her pregnancy blog.
How Carrie Forest rebuilt her food blog with SEO to reach $20k p/m [ I really enjoyed this podcast it was packed with good info and one of my favorites ]
Ewen Finser shares his blogging expertise in this podcast and tells listeners how he grew 26 blogs to 300k page views each in this episode.
How Aisha Preece makes $10k p/m from her growing portfolio of blogs using SEO, and keyword research, and she shares her best backlinking strategies.
How Ted French made $200k in one year using an aged domain and this secret strategy he shares on the niche pursuits podcast.
How John Murphy scaled his blog that is in the E-Bike niche to $3 million in sales using these simple SEO strategies.
Learn how Charlie published 1k articles and brought his blogging earnings to $5k p/m and growing fast in this best podcast for bloggers.
And many, many, more great podcasts for bloggers!
The Niche pursuits podcast is well hosted and as I said above it is packed with great info from bloggers who have achieved what you are probably striving for with your own blogs.
Jared does a great job asking the right questions to his interviewees on the podcast.
Well worth the listen, check it out!
3. Entrepreneurs On Fire Podcast
Can you say value bombs fire nation! John Lee Dumas is killing it with his hard work and excellent interview style on the fire nation podcast.
John Lee Dumas is an excellent example of a success story where he discovered a gap in the marketplace and well full steam ahead to fulfill that gap in the marketplace in his highly successful entrepreneurs on fire podcast.
When everyone else was posting once or twice a week in the early days of his podcast John Lee Dumas posted 7 days a week and basically destroyed the competition and built his powerhouse podcast into the behemoth it is today.
Now, John creates a month worth of content in less than a week and takes the other 3 weeks off, and still makes millions of dollars in yearly income.
Sitting inside his dream beachfront house in Puerto Rico John Lee Dumas is living proof that dreams do come true for people who have a plan and take massive action!
Entrepreneurs on fire is not only 1 of the best podcasts for bloggers it is also a great all-around podcast that covers everything entrepreneurial.
Here are some of my favorite entrepreneurs on fire podcasts specifically helpful for bloggers.
How to build a 7 figure side hustle without quitting your day job.
How to make millions on Youtube without even showing your face.
Learn the 7 deadly sins of coaching blogs and how you can guarantee success.
How to massively increase your Google organic SEO traffic for bloggers.
Linkedin tips and secrets for bloggers.
Why online courses are the perfect business model for bloggers.
How to achieve financial freedom by working less and earning way more.
And many, many, more podcasts for bloggers and entrepreneurs.
Definitely check out entrepreneurs on fire you will definitely be attracted to John's energy and interview style.
4. The Smart Passive Income Podcast
Pat Flynn from the popular smart passive income blog hosts his popular podcast for bloggers and entrepreneurs alike where he reveals his best blogging strategies to take your blog to the next level as well as his income sources to help you succeed faster with your online business.
Pat Flynn has been around for years and has built numerous very successful online businesses to the tune of millions of dollars in the process.
If you are a blogger, internet marketer, or entrepreneur of any kind you are going to want to give the passive income podcast a listen.
Pat shares some excellent information on his podcast and his personality shines through to keep you listening.
You cannot help but like the guy.
Here are some of my favorite podcasts on the Pat Flynn smart passive income podcast
What good marketers and bloggers really are.
Proving the riches are in the niches with Matt Giovanisci
How to heal burnout with your online business.
How to make a lot of money with email marketing funnels and high ticket offers.
How to increase your productivity and ultimately your happiness
How to turn your knowledge into cold hard cash.
How to get started with TikTok for online entrepreneurs.
Easy Seo for beginners for non SEO people.
The ultimate guide to lead generation for bloggers.
And many, many, more ….
Take the time to put on your favorite blue tooth headsets and give the smart passive income podcast a listen.
5. The Authority Hacker Podcast
The authority hacker podcast is hosted by Gael Breton and Mark Webster you can listen to one of the best podcasts for bloggers right on their site as well as through a lot of other podcasting channels like apple, soundclod, spotify, and a few other options so choose the option that suits you best for the best listening experience.
The authority hacker teaches you how to build and ultimately grow a blog into an authority blog with advanced online marketing tips and tactics taught by 2 seasoned pros in the blogging industry.
Authority blogs are different than niche blogs but a lot of the same principles apply when it comes to making money with your blogs.
Usually with niche sites you create something like 100 posts based around a certain niche and move on to creating your next niche site.
With authority blogs you can work on 1 site for years turning it into a topic authority powerhouse with a high domain authority and pretty much ranking on the first page of Google for whatever you publish.
Granted you are a professional blogger who does their keyword research in advance.
Anyhow; these 2 are experts on building an authority blog as the name of the podcast states and they want to teach you all there most closely guarded secrets of blogging inside their must listen to podcast.
Here are some of my favorite episodes and why the authority hacker is on my list as one of the best podcasts for bloggers to listen to.
How to make a 7 figure income with running ads on your site or doing affiliate marketing.
VPNS the ultimate million dollar affiliate niche
7 ways to fix blog content that won't rank.
The ultimate traffic guide for over 600% growth
8 link building mistakes people still make in 2022 and what you should do when it comes to linkbuilding.
7 steps that you must do in 2022 and beyond to literally crush it with authority sites.
5 niche ideas that will have your brain spinning in 2022
Do not make any of these 7 fatal mistakes that could literally destroy larger sites building up to authority sites.
And many, many, more excellent podcasts on how to make more money blogging.
There is a ton of great information on the authority hacker podcast and you will be sure to learn a ton so go check them out and learn some new ways to maximize your blog earnings and take your traffic levels up 10 notches.
Where Can You Listen To The Best Podcasts For Bloggers?
Al the best podcasters for bloggers and entrepreneurs listed above can all be found on Spotify you can listen to them all for free sponsored with commercial or commercial free with a paid Spotify plan that is all up to you.
A lot of them are also available on Apple and other podcast formats if you do not want to use Spotify for whatever reason.
Where Should You Start And My Final Conclusion On My Best Podcasts For Bloggers?
If you are a blogger who is looking to turn blogging into a full-blown monetized business model then I would definitely start with the blogging millionaire podcast because it literally should have a major price tag attached to it.
The great thing about the blogging millionaire podcast is the host is a bonified blogging genius and SEO specialist that has 100k first page rankings for his blogs and drives well over 5 million visitors from free Google traffic to his blogs on a monthly basis.
This is definitely someone who you want to learn from when it comes to driving more organic traffic, and clicks, and ultimately for you to make more money with your blogs.
Brandon's Rank IQ software is awesome too b.t.w. I use it quite a bit and my Google rankings are thanking me for it.
The niche pursuits podcast is also jam-packed with excellent information and step-by-step plans from bloggers who have literally made it in the blogging sphere taking their blog's traffic levels and blog income to credible heights as they share their personal stories about how they did it and what they did exactly to accomplish their goals.
Numbers #3-5 on my list of the best podcasts for bloggers cover a lot of topics on blogging, but they also cover a lot of topics on all things entrepreneurial and self-improvement to boot.
So, if you want to listen to a more well-rounded podcast that is not just centered around how to make money blogging then numbers 3-5 are all a must-listen.
So go put on your favorite blue tooth headphones, sit back, start blogging and learn some incredible tips to maximize your blog earnings with these 5 must listen to podcasts from some of the best bloggers, marketers, and leaders in the industry.
Have fun listening and be sure to take lots of notes.
Jay
P.S. All images inside this blog post were created using Visme.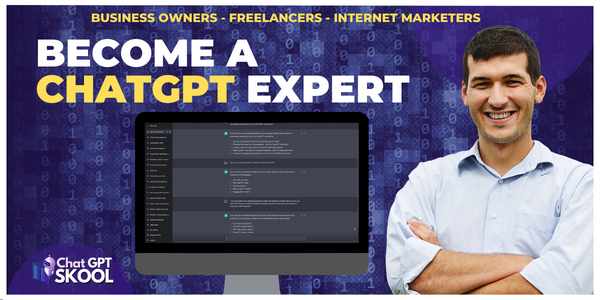 Please follow and like us: