Ecommerce Store Sales Are Booming Start Your Store For Free Here
HOW TO SELL TO GENERATION Y: SOLVING AN EQUATION WITH SEVERAL UNKNOWNS
Born in the '80s & '90s….
Nowadays, the businesses face a serious problem worldwide: that is, the Millennials, or the Y-Generation.
Young people who were born in the 1980s-1990s are becoming a real headache for the marketers.
They are immune to the standard advertising methods, they have other priorities in life, and their interests and habits also differ from those by generation X. Meanwhile, according to American sociologists, by the beginning of 2020 half of all working citizens will be the "Millennials".
In order to understand how to make the Millennials the customers of your company, you need to get to know them better.
The next gen – step forward
Who is a typical "Y"? This is a young person who grew up in a world where the Internet reigns Supreme. The Millennials are much more tech-savvy than their parents and can't imagine life without electronic gadgets.
In America they are called the most educated segment of society: the vast majority of the Millenials have a degree. The Millenials grew up in years of successive economic crises, so they tend not to trust the state and have come to rely on themselves only.
Traditional values for the Y generation have no such significance as to their parents and especially grandparents.
They postpone marriage, having children and buying their own homes. Instead, they prefer receiving of emotions, impressions, and experience.
The typical Millennial would rather go on a trip to South America than save money for a new car.
The «Y's» who live in the network
Social networks have a huge impact on the lives of the Millenials.
By the end of 2015, the social media audience in European countries amounted to about 800 million, with about one-third european users of the popular social network Facebook being aged 18-34.
To check the community news and friend conversations, european users spend more than 40 minutes per day.
In America which has entered the digital era much earlier the Millenials are even more "socialized": 30% of them have their own website or blog, 60% leave reviews on products or services, and 52% check brand pages on Facebook and Twitter before they make a purchase.
Being aware of the statistics, many companies try to interact with the Millenials via social networks. However, only few of them succeed.
The fact is that in the mad flow of information the Millennials simply skip the advertising presentations of the goods or viral advertising.
Reaching them out is much easier if you engage in conversation and give them the opportunity to view unbiased reviews.
The secrets of selling to Generation Y
• Forget the traditional advertising methods.
Newspapers, radio, television, banners and booklets will not help you contact the Millenials. Instead, go to where they already are — in social networks, blogs, and news feeds. Do not expect that young people will find your website, – such a thing won't work for the "Millennials"! Pay more attention to the video content: young people spend 48% more time watching videos than the average user.
• Don't skimp on the brand image.
A typical representative of the Y generation would rather study a review on the product than read its detailed description. Build a system of trust with your customers, be branded with a "human face" — and the "Millennials" will thank you by the growing numbers in sales.
• Bribe young people with discounts.
Statistics show that 63% of them would agree to change the brand they like if competitors offered the discount.
• Play the Gen Y desire to gain new experiences and emotions.
Sponsor festivals, concerts and other fun activities — and your brand will be remembered.
• Let young people engage in worthwhile initiatives.
About 40% of the surveyed members of Generation Y admitted that they would agree to buy a more expensive product if a part of the profits would have been directed to charity.
Generation Y is exactly the audience that is used to make online purchases and makes them more often and more readily than the older generation.
These target customers will bring your online business the greatest income, therefore it is necessary to pay special attention to their attracting and retention.
Personally, we wish you to grow your sales to the max!
Article Brought To You By: http://triggmine.com/en/
About author: Kristina Pototska "I've started as a Sales manager at the biggest Bank in Ukraine then came to TriggMine as a Marketing manager and became CMO in 6 months. In 2015 performed as a speaker at 100+ different events in Europe & Asia" In 2015 performed as a speaker at 100+ events in Europe and Asia. During past 2 years, I've launched 50+ successful email campaigns for E-commerce websites. https://www.linkedin.com/in/kristinasmile https://twitter.com/TriggMine
Advertising: These Products And Services Directly Below Are All Hand Picked By Me So You Wont Be Dissapointed! If You Buy Through The Links Below Based On My Recommendation I Will Earn A Commission And You Will Help Support Me And My Blog:) Thanks In Advance.
He's Making A Ton Of Cash In His Spare Time Doing THIS… You Definitely Have To See This!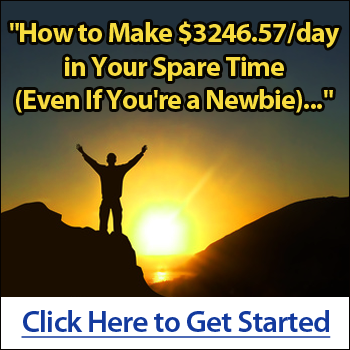 Recent Posts
My Recommended Webhosting! If You Are Starting A Blog Or Website Use These Guys!
Billions And Billions Are Generated Through Ecommerce Yearly ( Get Your Piece Of The Pie And Start Your Own E-Comm Store Below )