Please follow and like us:
Learn all about the different Hubspot subscription types and find out the perfect HubSpot subscription plan that fits your particular needs.
Hubspot is an all-in-one CRM platform that literally has everything that any sized business will need to attract and attain new customers all under one conveniently placed dashboard.
Hubspot also has 4 different types of plans for potential customers to choose from that I will list below, and dive into greater detail about the benefits of these subscription types further down in this article.
The 4 types of HubSpot's subscriptions are as follows;
Free Hubspot Subscription plan and free tools
The Starter Hubspot Plan
The Hubspot Professional Plan
The Hubspot Enterprise Plan
How Can The Right Hubspot Subscription Grow Your Business?
As stated earlier Hubspot is literally the ultimate CRM platform with every tool under the sun needed to grow your business and attract more leads and customers.
Choosing the right HubSpot pricing model between the 4 different subscription types will all be based on your business's needs and ultimately your business's budget.
Now, that we got that out of the way let's dive into the HubSpot subscription types and find the perfect Hubspot pricing plan for you and your business to grow your leads and ultimately grow your business.
4 Types Of Hubspot Subscription Types FREE, Starter, Professional, And Enterprise Pricing Models
Hubspot Free Plan
The really cool thing about the HubSpot free plan is that the FREE tools offered are literally free for the lifetime of your account. But Hubspot's free plan does have its limitations that you can read more about under Hubspots free plan limitations here.
Hubspot's free subscription model is 100% FREE always and this is not a trial offer.
Hubspot has a ton of useful cool free tools that can benefit your business greatly if money is a concern.
Hubspot's free plan is basically a lite version of Hubspots paid featured pricing plans that I will cover more on below.
The 5 Categories Of Hubspot's FREE Tools Are Broken Down As Followed
Free Marketing Tools
Free Sales/CRM-Based Marketing Tools
Free Hubspot Service tools
Free CMS Tools
Free Operational Tools
*See the image below to see some of the free tools available for HubSpot free plans
*Some of HubSpot's free features are limited in what they can do and what you can do with them.
* Being on a paid HubSpot plan will open up pretty much everything as I will discuss below.
Hubspot Starter Plan
The Hubspot starter plan is HubSpot's entry-level subscription plan and it offers the features listed below on top of access to all of HubSpot's free tool features with added capacity:
Includes 1k marketing contacts additional 1k marketing contacts are sold in increments of 1k and start off at $45 per month extra.
Free HubSpot marketing tools like in the free plan but everything has increased limits.
Marketing automation includes form and email marketing automation tools to maximize your revenue and profits.
Remove HubSpot branding from email, landing pages, chat, and forms.
Grow your revenue fast with Payments (USA Only)
Marketing emails
live chat
*HubSpot has 2 payment options for all their HubSpot subscription types where you can pay monthly or pay yearly and save up to 10%
Hubspot Professional Subscription Plan
From $49 per month to $800 per month this is where the steep incline in pricing starts to take effect with the professional HubSpot subscription type but also the features you will get go up 10x.
The HubSpot professional plan comes with some of these features to build your business and take it to the next level.
Includes 2k marketing contacts and they go up in increments of 5k from here.
Build customer reports
Automate and personalize all your engagements across all your marketing channels like social media videos, and everything in between.
Optimize all your ad conversions with A/B testing and all ad conversion events etc.
Get advanced support and more.
Live chat
* To learn more about the professional Hubspot subscription type go here.
Hubspot Enterprise Plan
The HubSpot enterprise plan is the Ferrari subscription plan that HubSpot offers its customers starting at $3600 P/M.
The enterprise HubSpot plan is for bigger businesses or bigger digital marketing agencies who want all the bells and whistles that HubSpot has to offer and are not afraid to pay premium pricing to get the best plan that HubSpot offers its customers.
Here are some of the many features of HubSpot's premium plan called the enterprise plan.
*The HubSpot enterprise plan includes all features inside the HubSpot starter plan and the HubSpot professional plan plus;
Includes all the features in the FREE plan, starter plan, and professional Hubspot plans.
You can manage your team and your company's brand.
You can extend the platform with a bunch of add-ons.
Take your reporting to the next level with a ton of cool features.
Live chat
*There are too many options to list in Hubspot's subscription type called the enterprise plan but you can read more about HubSpots enterprise plan by clicking here.
*This HubSpot subscription type is perfect for large companies of any kind who want to automate everything when it comes to their marketing and get everything that you could possibly need to scale your business all under one convenient central location.
Hubspot Different Subscription Types My Final Words
HubSpot's 2 best subscription types or plans that HubSpot offers is it's enterprise and professional plans as they are both packed with tons of extra features and storage from the HubSpot Free plan and the upgraded paid HubSpot starter plan but they also come with a premium price.
For most small businesses who just want to test out Hubspot's numerous features and storage capacity for businesses of any size, I would start off with the HubSpot starter plan.
At $45 per month, the HubSpot starter plan is cheap enough that it won't make any big impact on your business in terms of monetary loss and you will get quite a few tools, storage, and resources to start building your business.
Once you decide Hubspot is right for you and your business and you are heading on the right path with your business and generating fresh new leads and new customers using all of the available HubSpot tools available to you.
Then you can decide to upgrade your Hubspot account to one of the more feature-rich HubSpot subscription types like the professional or enterprise plans.
These Hubspot subscription plans are a lot pricier at $800 and $3600 per month respectively but they are packed with added features to help take your business to the next level and accomplish everything that you need to do business-wise under 1 feature-packed roof.
If your budget can afford the extra cost you literally cannot go wrong with the professional or enterprise Hubspot subscription types.
On the other hand, if you are a smaller business or even a solopreneur looking to grow start off with the HubSpot free tools and then check out the HubSpot starter plan as you grow your business.
Now back to you! Which HubSpot subscription plan are you going to choose to grow your business?
Hubspot Pricing Which Hubspot Subscription Plan Should You Choose? [Video]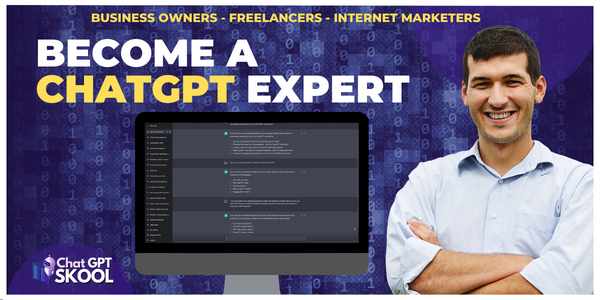 Please follow and like us: