Please follow and like us:
These are the 5 best AI writing assistants for bloggers, affiliate marketers, authors, and everyone in between who needs writing assistance to help you create a lot more content in the shortest amount of time possible.
#1 on my list stands heads and shoulders above the rest of the AI writing assistants on my list if you are a blogger, affiliate marketer, or you run a digital marketing agency and you put out content at scale for clients on a consistent basis.
Content at scale creates 2,600 unique articles with the keyword of your choosing and the whole article is optimized for SEO in the process.
Along with a long list of other features content at scale brings to the table you will see why content at scale took the top spot in this list of best ai writers.
#2 Jasper is turning into a household name when it comes to creating any sort of AI content and it has a whole slew of uses that can benefit any content marketer in general.
When I do a keyword search using Long Tail Pro the term Jasper is searched 246,000 times per month.
Wow! Yep, Jasper is getting super popular in the content marketing World and is taking AI content generation to a whole new level in the process.
Jasper also stands above all others if you are looking for an AI writing assistant to produce all sorts of content, not just articles and blog posts at scale.
I will dive into Jaspers AI writing assistant and all its main features on my bulleted list under #2 below.
Numbers #3-#5 on my list are other AI writing assistants and alternatives to Jasper and Content At Scale that have a lot to offer content marketers in general.
Without further ado let's dive into our list of the top 5 AI writing assistants for content marketers to 10x your content marketing needs.
1. Content At Scale
Content at scale is the best AI writing assistant I have ever come across when it comes to producing content at scale and ditching your team of high-priced writers in the process.
My Content At Scale Review Based On My Own Testing: I have a few content writers that I have been hiring on the outsourcing site Fiverr for years that do a pretty good job at creating content for my content marketing needs, and I do not regret hiring them as I get good results from my investment.
But;
And there is a big, but!
I spend an hour or 2 editing content after my order is delivered and I am editing the content inside my WordPress blog for publishing.
After using content at scale for some time I have noticed the content the content at scale ai summary writer generates is actually better in most cases than my top Fiverr freelance writers are producing. With a lot less editing to boot saving me a lot of time and money in the process because that is less content, I have to order through my content writers on Fiverr.
[ Watch the video below for a full demo on the quality of the content it produces and how to use content at scale effectively. ]
And I can produce a lot more content to boot using Content at scale.
Win, win!
Let's dive into some of the features of the content at-scale AI writing assistant software.
Features Of Content At Scale:
Creates long-form content averaging 2,600 words per post that is undetectable by Google. [ Very high-quality content produced ]
Seo optimized articles with the push of a button using the keyword of your choice.
Headers, keywords, table of contents, pictures, etc. Fully Seo-optimized blog posts unique content that is ready to publish
Beat 37 out of 40 freelance content marketers in testing for the quality of content produced.
Content is created from A-Z with the click of a button in about 5 minutes.
Saves you massive amounts of time and energy on high-priced freelance writers so you can create high-quality content at scale.
Content At Scale Is Best For:
Bloggers
Affiliate marketers
Digital marketing agencies
Anyone producing content at scale.
Demo Video Me Using Content At Scale:
Where To Buy Or Learn more: You can buy content at scale and get 20% more ad credits by using the link directly below.
How Much Does Content At Scale Cost The Pricing Plans: Content at scale pricing is dependent on the package that you order and how many articles you want to create on a monthly basis using the content at scale AI writing assistant software.
You have 2 choices and both are great you can use the content at-scale AI writing assistant software yourself and publish the long-form content it creates directly to your blog.
Or you can use the content at scale done for you service which is hands-free and does not require your presence to get exceptional long-form content published directly on your blog from the content at scale team directly. [ Screenshot pictured below ]
Prices range from $50 bucks all the way to $1k dollars depending on how many articles you want to generate on a monthly basis. Sign up to their email list on the link above for full details, trust me it is definitely worth your time.
2. Jasper
Sitting at number 2 on my list of the best AI writing assistants is the mega-popular AI-based content marketing king named Jasper.
As I said earlier in this article the keyword Jasper is searched 246,000 times per month and it will continue to grow as AI-based content tools increase in popularity now, and in the coming years.
B.T.W. I love the new sales page Jasper has created where you can meet their mascot the AI content-creating machine called Jasper and see exactly what he can do when it comes to AI-based content creation.
What separates Jasper from our #1 on our list content at scale is you can literally do everything on Jasper whereas Content at scale is more specialized for bloggers and agencies who want to create SEO-optimized articles at scale.
You can meet Jasper here and check out Jasper's official site.
Jasper Features:
Jasper's artificial intelligence capabilities are available in 29 languages so no matter what language you speak Jasper has got you covered.
Jasper has a feature called boss mode which is a feature where you can write long-form content similar to what content at scale does but not as easily in my opinion.
Jasper Art – Jasper can create AI art for your projects in seconds which is a really cool feature.
Jasper SEO – Jasper is integrated with surfer SEO so you can write keyword-rich articles that rank in Google 5x times faster saving you time.
Jasper has a cool chrome extension that you can download so you can use Jasper on the go and anywhere you may be.
Jasper has a slew of other features that are perfect for SEO agencies and businesses looking to save time and money on outsourcing content creation.
Jasper Pricing:
Jasper has 3 different pricing plans as you can see below from our screenshot.
Jasper's pricing plans include the Jasper starter plan, the Jasper Boss Mode Plan, and The Jasper business plan. [ Pricing ranges from word counts per month depending on your needs ]
Jasper Is Best For: Jasper is best for any type of content creator who wants to use the features of artificial intelligence for virtually anything like blogging, social media, copywriting, and everything in between.
Digital marketing agencies
PPC marketers who want to create high-converting copy a lot faster or just brainstorm topics faster.
Full-time entrepreneurs or teams who do a wide array of internet marketing and want to save time and money and 10x content output.
Jasper is the best all-around AI writing assistant on the market that does virtually everything when it comes to content creation.
Jasper Demo Video:
Where To Buy Or Learn More About Jaspers AI writing Assistant Software
3. Writesonic
What separates Writesonic from its competitors is its lower price point on its plans as compared to the industry leaders in artificial intelligence software like Jasper.
Writesonic Features:
Writesonic has a lot of similar features to Jasper such as;
AI article writer and article rewriter that writes 1,500 words of content.
Writesonic is integrated with surfer SEO for SEO purposes so you can create long-form content that ranks.
Paraphrasing tool.
Text expander.
Article summarizer that summarizes the articles you create.
Run an e-commerce site – Great writesonic can create mind-blowing product descriptions for your content.
Create high-performing FB and Google ads using the writesonic ai writing assistant to maximize your conversion and earning power.
AI headline generator creates high-converting AI headlines that get clicks and drive conversions.
Need a high-converting landing page? NP Writesonic has you covered with its AI-based landing page creation software.
Writesonic Is Best For:
People or smaller digital marketing agencies who are on a budget and can't afford Jasper but want similar features at a lower price point.
How Much Does Writesonics Text Generator Cost?
Writesonic does offer new customers a free trial to its AI generator assistant software and you get 2,500 words free to try out the Writesonic software for yourself before deciding to upgrade to a paid plan.
Writesonic paid plans start off at only $10 a month and go up from there depending on your content marketing needs.
Writesonic Demo Video:
Where To Buy Writesonic Or Learn More:
4. AI SEO
AI Seo is another artificial intelligence-based AI writing assistant that packs a whole lot of punch for a little bit of money when it comes to producing AI-based content and article at scale.
AI SEO Features:
Paraphraser
Content readability AI tool
Article writer
Chrome extension
Bunch of Free tools
See the AI Seo review video below to see AI Seo in action!
AI SEO Is Best For:
Bloggers who want to increase content output
Affiliate marketers
Smaller digital marketing agencies who cant afford Jasper or content at scales Ai writing assistant software.
How Much Does AI SEO Cost?
As you can see from the screenshot below AI Seo is one of the most affordable Ai writers on the market for the price.
AI SEO Demo Video:
Where To Buy AI SEO Or Learn More About AI SEO's Features
5. Sassbook
Sassbook is a free AI-based content tool that has 4 free tools that you can use for your content marketing needs.
Sassbook also has a paid plan where you get a lot more features to the limited free tools you can use for free inside the software.
Sassbook is a fun free AI-based tool to use to play around with but it is not in the same league as the top 4 in my list above.
Sassbook Features
Sassbook AI writer – Main content generation tool
Sassbook AI story writer – AI based story writer software
Sassbook AI summarizer – AI summary writing software tool
Sassbook AI generator tool – This is an AI based headline generation tool.
Sassbook Is Best For
People just getting quick ideas for content or who are just blogging for a hobby.
People who like Ai based writers but do not want to spend money on the premium paid AI-based writing assistants mentioned above.
People just getting their feet wet with AI-based tools and software.
Hobbyists or people who just like free stuff with limited features.
Sassbook Pricing
Free plan
$32.50 month plans
$49.16 month plans
Sassbook is not very expensive but the features it offers are very limited compared to the other AI-based tools on my list.
Conclusion – Winners Based In Each Category For The Best AI Writing Assistant Software
From AI writing assistants that are the workhorses of the content generation World to more specialized AI writing assistants like content at scale that create long-form content for you that are keyword optimized for bloggers or digital marketing agencies who are creating content at scale.
The choices are plentiful when it comes to artificial intelligence tools and software.
There have never been so many great options at our fingertips to choose from when it comes to AI tools to help save us time, and energy, and ultimately save us money while brainstorming content ideas for our next project.
So, my question to you is? Which AI writing assistant will you choose to go with for your next projects?
I hope my list of the 5 best AI writing tools helps you make an educated buying decision on the best AI software that is perfect for you and your business.
Final Results Of The Best AI Writing Assistants Based On My Testing
Best AI Writing Assistant For Bloggers And Digital Marketing Agencies Who Want To Create Content At Scale And Save Money
Winner: Content At Scale
Best Overall AI Writing Assistant With The Most Features
Winner: Jaspers AI tools
Best Budget AI Writing Assistants With The Most Features
Winner: Tie Writesonic and AI SEO
Best AI Story Writing Software
Winner: Content at scale the unique content it creates is so humanlike it is literally scary.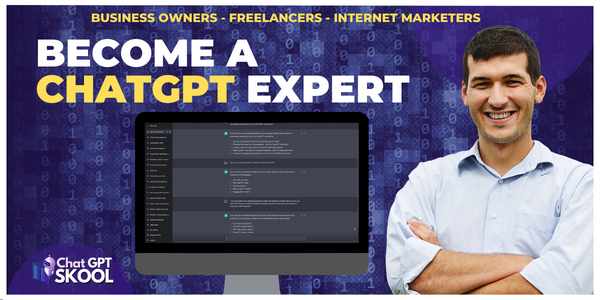 Please follow and like us: