Please follow and like us:
Leadpages pricing plans serve more than 40,000 startups and enterprise-level businesses. If you're a small business owner, life coach, consultant, or entrepreneur who relies heavily on lead generation, then consider Leadpages.
The best thing about Leadpages is its variety of pricing plans. Before you choose Leadpages for lead generation, it's important to learn about Leadpages pricing plans so you can identify the most suitable plan.
Leadpages Pricing Plans
When it comes to Leadpages pricing plans, a variety of options are available. Three types of plans include the Standard plan, Pro Plan, and Advanced plan. You can either choose to pay monthly or annually. The best part is all three pricing plans come with a 14-day free trial. After 14 days, you can choose to proceed with the plan or cancel your subscription.
Let's see what each Leadpages plan offers.
It's the basic Leadpages pricing plan. When you choose to pay monthly, you're charged $37/month. While you can save a lot of money with annual payment.
The STANDARD Leadpages plan comes with limited features, which include:
1 site
Unlimited landing pages
Unlimited traffic & leads
Free hosting
Responsive templates
Lead notifications
Tech support
40+ standard integrations
The Leadpages pricing PRO plan is among the Leadpages' best plans. In fact, it's the most popular pricing plan for Leadpages. When you choose to pay every month, you're charged $79/month. However, with annual billing, you're charged $48/month.
It comes with all Standard features and some extra features needed for efficient business marketing and effective lead generation.
In addition to STANDARD features, the Leadpages PRO pricing plan includes:
3 sites
Online sales & payments
A/B split testing
Email trigger links
Text campaigns
It's the top-of-the-line Lead pages pricing plan and is the most expensive one. It provides access to all features of Leadpages. When you choose to pay month-to-month, it comes with a price tag of $321/month. With an annual payment, you are charged $199/month.
The ADVANCED Leadpages plan offers you access to all features included in the PRO plan and all remaining features of Leadpages, which include:
50 sites
Advanced integrations
5 sub-accounts
50 extra opt-in text campaigns
1-on-1 customer support call
Note:
All Leadpages pricing plans include a Free Custom Domain as well. However, you can avail of this feature only when you pay annually.
Leadpages Best Pricing Plans
When it comes to the Leadpage's best pricing plans, the PRO pricing plan beats all. Not only the pricing range is affordable, but it has all the features needed to run the business operations of a growing business. Startups opt for the STANDARD plan of Leadpages, but as soon as their business starts to grow, they jump to the PRO plan.
It offers access to all features that a growing business needs to generate sufficient leads for growth sustenance. It's feature-rich, affordable, and easy to use.
It is ideal for businesses having up to 3 websites. With a free custom domain, up to 40 integrations, opt-in text campaigns, high-quality A/B split testing, and several other options, the PRO plan is among Leadpages' best plans.
Leadpages Pricing Recommendations
Are you trying to figure out the Leadpages best pricing plans and looking for Leadpages pricing recommendations? Here's a comprehensive analysis of Leadpages plans and their ideal uses.
All of the Leadpages pricing plans are well-thought. Depending on your business needs, all plans are suitable and feature-rich. If you're not sure about the right plan for your business, then consider this pricing guide to determine the most suitable plan for your business.
Startups/Coaches/Consultants/Service Providers
When it comes to Leadpages pricing plans for small businesses or startups, the best plan to lift your business off the ground would be the Leadpages STANDARD plan. It provides all the features needed to start a new business. Since you're just starting, your budget may not be extensive. Therefore, always go for the lowest plan to fulfill your business needs like lead generation, pop-up alerts, landing pages, and other useful options to market a newly built business.
Typically, startups have one website only, which is why you should opt for the Leadpages STANDARD plan. Despite being the lowest-tier plan, it has everything needed to manage and expand a startup. Using its intuitive landing page builder, you can build unlimited landing pages, generate unlimited leads, add as many alert bars as you want, and access a variety of pop-ups.
If you choose annual payment, you'll get a free custom domain. Thanks to its free hosting feature, you can save a lot of money that's a much-needed thing for startups.
You get access to more than 200 professional templates to create high-converting landing pages that are responsive across all devices. Leadpages standard plan also lets you sign up for this plan for two years, enabling you to save more money. However, it's not a recommended practice. That's because your business will expand, and you'll need to switch to a high-tier plan.
Growing Businesses Who Need More Leads On Autopilot
When your business has passed the initial period, and its growth has started, your business needs will increase. For that reason, the PRO plan is the Leadpages most popular plan among growing businesses.
If your business is expanding and you're looking for Leadpages pricing recommendations, then the PRO plan is the perfect option. The fact that it's feature-rich and fulfills the business needs of a growing business makes it one of the Leadpage's best plans.
Leadpages PRO plan provides up to 3 websites, free hosting, more than 40 integrations, social media ads builder, unlimited landing pages, and much more. All in all, the PRO plan is equipped with all kinds of features for growing businesses that need to serve more clients and generate more leads.
Marketing Agency/Enterprise Level Businesses
If you run a marketing agency or an enterprise-level business and looking for Leadpages pricing recommendations, then the ADVANCED plan is suitable for you. It's no secret that marketing agencies and enterprise-level businesses need a lot more features to manage and expand the business. With this plan, you can keep up to 50 websites with ease and efficiency. Each website can build its own email list.
Having access to all the features of Leadpages, the ADVANCED plan fulfills every business need. The other two basic plans may not be suitable for your business. That's because marketing agencies serve a huge number of clients and the needs of one client vary for another client.
You can set up 5 sub-accounts, which lets you give access to your employees and let them manage different clients.
Additional Information On Leadpages Pricing Plans
In addition to knowing the Leadpages best plans and Leadpages pricing recommendation, some additional information is worth considering as well.
Before you commit to one of the paid plans, Leadpages lets you use its services on a trial basis. All three plans come with a 14-day trial period. You need to provide your credit card information for opening a trial account. After 14 days, your trial account automatically converts into a paid account. In case you don't like the services or your business goals or needs aren't met, you can cancel your trial account before the trial period is over. Failing to do so will cost you money. That's because you will be automatically bumped into a paid account.
The best part is that even after the subscription cancellation during the trial period, you can still access the features.
Does Leadpages Have Any Hidden Costs?
Leadpages has a transparent pricing policy. Whether you sign up for a trial account or choose a paid subscription, there are no hidden costs involved.
Any cost involved in the subscription is shown to you before you click the "Pay" button.
Does Leadpages Offer a Refund After Cancellation?
Unfortunately, Leadpages has a no-refund policy upon cancellation. You can use the services free of cost during the trial period. When you cancel your subscription after the trial period is over, you don't get a refund. However, Leadpages offer one advantage: After deactivating your account, your data isn't deleted. You can reactivate the account and access all the previous data.
Other lead generation tools delete your files or data once you deactivate your account. However, Leadpages is comparatively more user-friendly.
When signing up for a Leadpage account, make sure to read the pricing policy thoroughly, so you don't experience any surprises.
Leadpages Pricing Review @ Final Conclusion:
Leadpages is a comprehensive software for all sorts of businesses. Either you're trying to lift your start off the ground, seeking a professional marketing tool to manage your growing business, or want to serve a wide range of clients at your marketing agency. Leadpages pricing plans serve all types of business owners.
The above guide provides Leadpages pricing recommendations for different businesses operating at different levels. Depending on your business needs, you should choose the right pricing plan. Some features are standard in every Leadpages plan. However, advanced features are available in high-tier plans only.
We hope that you get the best Leadpages pricing recommendations from this comprehensive breakdown of Leadpages pricing plans and my Leadpages review for 2023.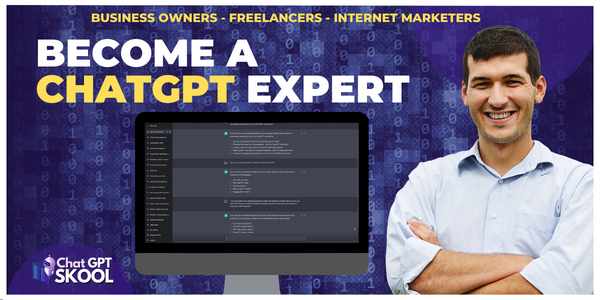 Please follow and like us: