Please follow and like us:
With content marketing all the rage, you need a way to get useful content out to your base. But what if the topic you're covering is boring? Is there a way to spice up a boring subject and make it more enjoyable? There are a few tricks of the trade to help you provide readable information on just about any topic, no matter how boring it may be.
When bringing up what is considered a "boring" topic, your primary goal is to convince your readers that there are some intriguing bits. To do that, you want to inject some passion into what you're covering right upfront. Often, this starts with the headline. To get your content read, here are a few things you'll want to do to turn your topic from boring to thrilling.
1. Start with the Headline
Headlines are an essential part of your content, and that holds whether the content is on a boring topic or one that many would consider exciting. Five times as many people read the headline as the rest of the copy. That's where the decision on whether to read it or not takes place. So convince your readers that your content is worth the read right upfront. Good headline ideas are often centered around lists, how-tos, and questions. You want to use emotional and power words in your headline as well as numbers.
2. Ask a Question Right up Front
The first thing you'll want to do when bringing up a topic is to make people feel involved. Getting people involved automatically piques interest because they feel personally included. That's why starting your content with a question is a good hack.
It doesn't have to be anything profound. You can start by asking your readers what their thoughts are on a topic to get them involved. For example, many hate talking about the weather. If you want to get people excited right off the bat about it, ask them to think about their perfect day or have them tell you a time when the weather made them scared. The key is to make people feel like they're part of the big picture.
3. Say Why It's Important
People tend to tune out when reading long, drawn-out, and tedious information. To make sure you have someone's attention and keep them reading, tell them why they should care.
If you're talking about global warming, don't hit them with statistics and information right off the bat. Instead, tell them why they need to care and how it will personally affect their life. When people see how it impacts them, they will be more inclined to read your content.
4. Tell a Story
Everybody loves hearing stories and personal anecdotes. It's a way for you to put a personal touch on a topic that might otherwise be considered boring to most. Plus, when you include a story, you're showing your readers that you have direct knowledge of a subject. The story also gives you a way to set the tone for the content.
When discussing something light, you can include a story that pokes fun of yourself.
If it's a hard news topic, tell a story that makes your audience feel for a person or a situation.
If you're trying to persuade people, tell them an inspirational story with a hero that they can root for.
One type of content I've been experimenting with publishing is interviews. The interview is essentially a story. Interviews engage readers. You can find people in your market to help you build a collection of interviews like what I've done with the course creator interview series on coursemethod.com.
5. Make it Relatable
Listeners want to be able to relate to what you're covering. They want to know that this is a topic that could directly impact their life. That's why you want to take the focus off yourself and emphasize with your readers.
Whenever possible, throw out examples that connect to the listener's everyday life and experiences. The second you make that connection, you'll hook them on what you're saying.
6. Connect Your Topic to Trends
People love to hear about current trends because it's what affects them in the here and now. To make your topic more interesting, you need to connect it to other topics that matter and are timely. Think of it as a chain with many links attached. For example, if you're covering a topic considered boring such as insurance, connect it to the current trends now that people care about like rates and policy changes. People love to hear about trending topics.
7. Break up the Flow
When you're talking about a topic, don't just write long paragraph after paragraph. This can turn a reader off from content on any topic because a long wall of text often looks too daunting to read. Instead, you need to break things up. Paragraphs should only have a few sentences. Use bold, italics, bullets, tables, subheadings, images, and any other formatting you have at your disposal to chunk the text up. You want your content to seem inviting to the reader, so they start reading it or at least scan it.
8. Use Humor Where Applicable
Finally, you should have some fun with your topic. To make a drab topic exciting, add in some humor whenever possible. People love to laugh. It helps them reduce stress, get excited, and follow along with your topic more easily. By telling a story or a joke, you can ensure that your readers are engaging with your content.
Conclusion
Hopefully, you can see that with the right tools, you can make content on even the most boring topic, more exciting and readable. If you're going to invest the time into content marketing and maintaining a blog, it's worth the extra effort to make sure your content gets read.
My Bio –
Lisa Parmley launched her first online course business in 2001 and has successfully run it for the last 19 years. She writes about how to start and scale an online course business at coursemethod.com.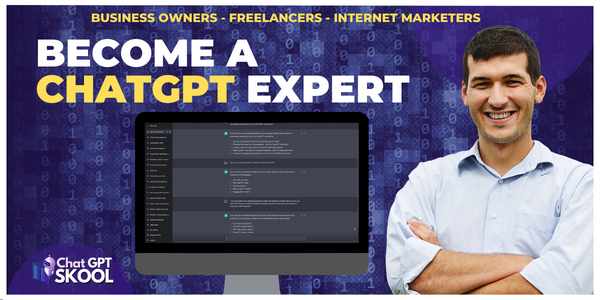 Please follow and like us: