Please follow and like us:
Want to learn how to become a high ticket closer and close deals that net you a whole heck of a lot of money? Let's learn all about the high ticket closer program and what it is exactly, and make you some high ticket commissions.
High ticket closer is a program that intends to provide the necessary selling techniques that are required to close deals with customers keeping their satisfaction as a top priority. It is a seven-week training program by Dan Lok, a well-known entrepreneur.
What Are High Ticket Closers?
High ticket closers are people who receive inbound calls from needy customers with big banks and help in pitching the solutions to their needs with their vast experience. Generally, these deals vary from $3000 all the way up to millions of dollars for a single transaction.
Difference Between High Ticket Closers And A Regular Sales Person?
A salesperson usually tries to sell the product to customers irrespective of their psychology and needs, which may lead to higher chances of deal rejection. Normally sales persons take leads on cold calls.
But in comparison to salespeople, high ticket closers usually focus on understanding the customer psyche first and then pitch the solution as per his needs. This usually ends with a win-win situation. Customers directly approach high ticket closers on-call, so they have a better chance of getting the hefty amount of deal done.
Now we have understood the job role of High ticket closers. But keep in mind that not everyone is a master of selling solutions, especially Business-to-Business (B2B) and Business to consumer (B2C) models. To learn some basic rules and techniques, Dan Lok devised an expensive online training program that focuses on areas of improvement to sell and ways to understand the psychology of customers to close deals efficiently.
The skills taught in this how to become a high ticket closer training course are entirely different from traditional teachings. In parallel to theoretical knowledge, this training focuses more on practical approaches where participants get the chance to deal with potential customers directly, and some get hands-on recorded calls of successful deals done by using techniques taught in training programs. This helps the students to take a greater interest in training. DAN psyche behind the higher cost.
How To Become A High Ticket Closer What are the Qualifications @ Criteria?
If you wish to learn how to become a high ticket closer the good news is that anyone regardless of background is open to enrolling in this program. Even Dan supports the newbies who don't have any sales background and have an open mind to conceive the concepts rather than a person with a Sales background having a sense full of traditional sales concepts. Dan urges us to get rid of old selling methods by enforcing the products without knowing the customer's actual requirements.
A few examples of students who enroll themselves in this high ticket closer training program are:
● People who are switching to a new career without wanting to go to a technical school.
● High school graduates who did not pursue a college degree afterward are looking for a way to earn money.
● People who are doing jobs or running their business but are in search of a side hustle.
● Business owners who want to learn the art of successfully closing deals with customers.
● Stay-at-home parents, so they can learn a skill that can be utilized to earn money.
How To Become A High Ticket Closer The Cost of High Ticket Products
High ticket offers are way expensive, including branded watches, club memberships, real estate buildings, etc. To sell such high-priced items, one should be skillful and influential enough to convince the customer to spend millions of dollars just by trusting the high ticket closer. Generally, such customers are well educated and have already performed the research for the required before reaching a high ticket closer.
Why Is the Cost Of Learning How To Become A High Ticket Closer So High?
Dan charges such a high price to benefit the customers rather than what some may perceive as hurting the customer. He explains his point of view with a psychological concept, namely the sunk-cost fallacy.
According to this principle, people are more likely to learn something from a program when they have invested a significant amount of money. If they are allowed to take the course without any charges, they might attend it and take some notes, but it is very unlikely that they will use the knowledge they have acquired out there in the practical world.
As the high ticket coaching costs thousands of dollars, people are highly encouraged to take the worth of their money. They are keener to learn and are highly likely to implement the things they learned in the world outside because they consider the registration fee and the time spent as an investment, and now they need to get their return.
Who Do High Ticket Closers Target?
High ticket closers only target customers with a wealthy background. Such customers are not concerned about the high prices they should pay for a product or service. Instead, they are more focused on how the purchase makes them feel regardless of the amount of money they must spend for the product or service. This means these customers are more sensitive about having a superior buying experience, which matters to them the most.
Further, the customers of high ticket closers are educated and aware individuals. They do not reach out to a high ticket closer without conducting research beforehand. Hence, they are already pretty much aware of a product and service you are enlightening them about. They trust the advice of high ticket closers because they believe a high ticket closer can show them the other aspects of a product or service that they may have not even considered since high ticket closers know a product inside out.
Common Problem Usually Encountered By A High Ticket Closer When Closing Deals
As we have already covered, the target customers of a high ticket closer are educated and already aware of the features and benefits of purchasing a certain product and service. Yet, one thing that usually stands in the way of closing deals is the high prices of products and services.
Even though these people have affluent backgrounds, they still have to deal with second thoughts before deciding to invest thousands of dollars in a good or service. The premium pricing of the product that the customer might be interested in is often the only obstacle that a high ticket closer has to overcome before closing the deal.
To facilitate such customers and encourage them to buy the high ticket offer, closers often propose a solution, i.e., making payment plans. With the help of payment plans, customers can pay the total price in installments rather than spending it all at once.
Whom Does A High Ticket Closer Work For?
According to Dan Lok, a high ticket closer usually closes deals for B2B or B2C models. For high ticket closers who have little to zero business experience, the B2C sales model is more preferred and recommended.
The business-to-consumer sales model is better suited for individuals with little to no experience because it allows them to relate to the consumer needs and demands which is not possible in the business-to-business model. In a B2C model, a closer can put himself in the consumer's shoes, understand where they are coming from, and provide the perfect solution for their needs.
Dealing in the B2B sales model is a lot more challenging than the B2C sales model because it involves interacting with highly-aware and sophisticated corporate men. It requires a lot of effort and expertise to connect with those clients and close a deal with them successfully. In addition, completing a B2B deal is even more difficult because the person a closer is often in contact with is not the one who has the decision-making power.
Plus, the cost of high ticket offers for this sales model is millions of dollars, so it could really shape a company's future. Hence, people with zero business background cannot successfully deal in this model unless they learn the business jargon.
How To Become A High Ticket Closer Successfully?
A successful high ticket closer must have the following skills and abilities:
● Good Communication Skills: It is impossible to close deals successfully without efficiently communicating with the target customer; it is impossible to close deals successfully.
● Understanding Customer Psychology: If you cannot see where the customer is coming from and what are his exact demands and requirements, you cannot present the perfect solution to the customer and hence can't secure a successful deal.
● Clear Mindset: Successful high ticket closers need to be clear about the products and services they are selling. Since the customer has come to you after conducting in-depth research, it is important to shower the customer with details that he may not have found out on his own because that is what will get an individual to purchase the product or service.
● Openness to New Techniques: A successful high ticket closer does not stick to the conventional sales concepts. Instead, he is more open to implying new techniques to get more conversions than being rigid about old techniques being the best.
About the High Ticket Closer Course by Dan Lok
The high ticket closer program by Dan Lok is split into 21 days, or seven weeks, of live calls with the extremely successful entrepreneur himself. The high ticket closers course covers a variety of topics every week, including the following:
● High Ticket Mindset
● Consumer Psychology
● High Ticket Sales
● Deal Closing Techniques
● Scripts for Sales
● How to Handle Objections
● How to Find High Ticket Sales Partner
● How to Make a Six-Figure Income as a High Ticket Closer
Typically, every class lasts for about three to four hours, but on the 7th week, i.e., the last lesson, Dan stays on call for as long as all the queries of every student have been answered. If, after the 7th class, the total attendance of the entire class is greater than 80%, Dan gives an additional bonus lesson to the batch, which unlocks other techniques for learning how to become a high ticket closer that makes the cash registers ring!
How To Become A High Ticket Closer Course Outline?
Week 1: In the first class, Dan starts by negating all the traditional sales techniques that you have been taught up till now. He demonstrates how those techniques won't do you any good in the high ticket sales business. As per Dan, successful high ticket closers are the least pushy about their ticket selling which is entirely opposite of traditional sales teaching techniques!
Week 2: Dan lessons the batch mates about human psychology in the second week. This class is a continuation of last week's class, as Dan emphasizes how understanding the perception and psychology of a consumer is far more significant than being more concentrated on making more sales. According to Dan, if you can understand your client's mindset, you are more likely to secure a deal.
Week 3: In this class, Dan reveals his most successful technique of closing a deal that he has been using for years. Once you learn to master this technique, you are already on your way to becoming a successful high ticket closer.
Week 4: During week 4, Dan reveals more of the scripts that he has been using over the years to secure deals. These scripts are guaranteed to provide you with a higher conversion rate.
Week 5: This is the most helpful class as it teaches the students how to deal with customers' objections. It helps them learn how to turn a customer's no into a yes!
Week 6: In this class, Dan asks all students to engage in a roleplay with him and other fellows to practically imply all the knowledge they have acquired so far. Dan later picks the best students of week six to deal with some of his actual clients.
Week 7: In the last class, Dan teaches how to find suitable clients and the correct method of introducing yourself to them that will enable them to gain your respect and engage in a conversation with you. Dan also answers all queries at the end of the session.
After the 7-week course, you will go from learning how to become a high ticket closer, to actually being a high ticket closer, who is fully trained to close high ticket deals and start earning some high-end commissions from your clients.
About Dan Lok: The Creator of The High Ticket Closer Program
Dan Lok is a popular entrepreneur. He was born in Hong Kong, but he spent his life in Canada, where he moved along with his mom after his parents separated. Before the divorce of his parents, Dan lived a wealthy life. But as soon as his dad was out of the picture, the son and mother declared bankruptcy. Hence, Dan had to figure out a way to accommodate himself.
By the time Dan turned 17, he got involved in multiple tasks that could earn him even a single buck, including mowing lawns, fixing computers, flipping books, stocking shelves, etc. But even then, he wasn't successful and was submerged in debts.
Around the same time, he joined Alan Jacques's newsletter, which led him to meet Alan in person, who later took the responsibility to tutor him in writing a copy. Within a decade, Dan became a millionaire.
He is now quite famous in the real world and the digital world. With over 3.5 million subscribers on his YouTube channel, 1.9 million followers on his Instagram, and 2.0 million likes on his Facebook page, Dan is now one of the biggest social media stars around the globe.
Dan Lok has received substantial recognition from Forbes, Fox Business News, CBC, Inc., Business Insider, and numerous well-known platforms. He is considered one of the most successful investors, with shares in multiple business ventures around the World.
How Much Does the High Ticket Closer Program Cost?
If you want to learn how to become a high ticket closer the program will cost you $2495 upfront, but those who cannot pay this amount can go for a payment plan, i.e., $995 for three months.
FAQs About the High Ticket Closer Program
Q: Is the high ticket closer course always open for registrations?
Answer: No, the registration for the course opens only a few times a year, and the slots are limited. As Dan runs the course live, he can't make the program available all year round. Hence, if you are interested in signing up for the course, you should closely follow all the updates regarding the program to ensure you do not miss the next registration date.
Q: How to get a chance to work with Dan's clients?
Answer: As mentioned above in the course outline, Dan picks up some of the best students of the batch in the sixth session to work with his clients. In order to be one of them, you need to pay close attention to everything that Dan teaches throughout his program and try to implement his teachings in the sixth class when you will be roleplaying. Dan is keen on recognizing people's potential, so he may also give you a shot even if you fall short, but you are highly capable.
Q: What time does Dan schedule his classes?
Answer: Dan usually schedules his classes in the evening so students who have college or work can easily fit the class into their timetable.
Is The High Ticket Closer Program Worth It?
If you want to learn how to become a high ticket closer and you are looking for a more straightforward method to earn more money, we believe the high ticket closer program is worth the money. Dan Lok is a successful and generous entrepreneur, so trusting him with your money might be the best decision you will ever make!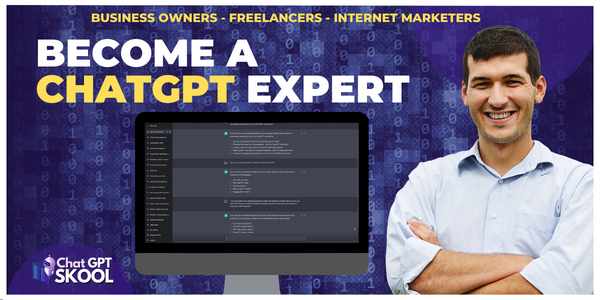 Please follow and like us: