Please follow and like us:
Welcome to my Fiverr vs Freelancer comparison and review where you will learn all about these 2 top freelancing platforms, and make the best decision possible, so you can choose which freelance platform is the best for you.
As a freelance business owner, it can be quite confusing when it comes to choosing between the Fiverr vs Freelancer platforms.
This has been a common challenge for many people in the freelancing business world.
This article is a guide that analyzes the comparison and differences between these two freelancing sites.
If you ask other freelancers their reviews about these freelancing sites you might get confused because they are all reliable but cost efficiency might vary.
Statistically, there are millions of freelancers every year who work either part-time or full-time on many sites.
The workers who sign up on Fiverr or freelancer sites are quite large, but other freelancing networks do exist, so the number is quite large when you combine all these freelancing sites together.
People pick their work schedules on these sites and they shift between the weekdays and weekends depending on their flexibility.
Everyone is shifting to the online world nowadays and the competition on all freelancing platforms is getting more and more visible.
Many website owners hire freelancers with the chance to showcase their world-class services online.
These sites make it easy for workers to specialize in their subject area and the hiring process is less complicated for clients.
We draw the line when it comes to finding the best freelancing service provider amongst these two sites.
The protection varies because in these sites you deal with people from different countries.
So, the big questions are which of these two sites is the best service provider, for employee and employer protection of entrepreneurship skills?
Let's find out everything Fiverr vs freelancer and let me help you decide which online marketplace is right for you!
Here Are the Differences between Fiverr Vs Freelancer
Fiverr is generally classified as a great site for freelancers to give their services to prospects but freelancer allows freelancers to post their offers too.
Fiverr also keeps a %age of the freelancer earnings while freelancer has some monthly plans that range differently
Fiverr also works best for one-time projects whereas freelancer is suitable for more of the long-term type of outsourcing work options.
All You Need To Know About the Fiverr Platform
If you want to start your project fast and the budget is low, you should choose the biggest freelancing platform better known as Fiverr. This is the most affordable platform to get online freelancing services done quickly and reliably.
Many freelancers are from English-speaking countries hence Fiverr mainly suits everyone who is a native English speaker. The site may have an international reach limitation because of the language barrier but it's a site that works well. On the site, you only need to register and get the skills being offered at an affordable rate.
From the reviews on this site, it's evident that Fiverr is a site that allows people to grow their online businesses. The site helps startups or newbies overcome the challenges involved and helps their businesses grow and eventually succeed. The Fiverr marketplace also helps companies that look for specific skills and don't want to spend a lot of time searching from the categories to find a freelancer who has a talent and experiences that exactly match the budget or clients' needs.
That's the main thing that makes Fiverr a world-class big marketplace to offer digitized experiences to customers Worldwide. The site ensures customers look at their client base before offering services. The platform uses the term Gig to refer to services offered by clients. The site has been securing many transactions over time and it has many categories for clients to pursue. The main skills you can offer or get on the Fiverr platform are:
Translation
Transcription
Voiceovers
Whiteboard
Writing
Editing
Business services
branding services
Programming
animation
Digital marketing services
With such an endless list, it's evident that Fiverr is a site with a huge directory of workers and service providers whose services are on a great platform. Buyers have many choices hence they can browse a category or style that suits their specifications. They can contact workers directly to ask more questions and this makes Fiverr one of the top online platforms in the World.
ALL You Need To Know About the Freelancer Platform
You will realize these two sites are similar in many ways it's just their structures that differ. Freelancer is a great network because it allows online freelancers to extend their skills in as many languages as possible. There is no language restriction on the freelancer site hence you can showcase your skills in your native language. The site is easily accessible in Dutch, English, Swahili, Turkish, Spanish, and French among others.
It cuts across many territories and its homepage tells all employers how they can handle different types of work and get to the expert level. This means it's a nice site that represents all professionals in their creative and technical form.
From the clients' reviews about this platform, it's evident that this is a site whereby you can attain the largest crowdsourcing if you want a market to get your projects done fast. The site is convenient because clients post projects and name the project well to enable workers to analyze the bid. The project has some additional details too and you can attach all the relevant information and a brief.
The workers can create an account easily and set up a profile that explains their skills to enable clients to find a match faster for their skillsets. The job postings usually have all the buyer and seller details hence both parties are protected. This site assures clients of safety hence you can place a bid freely and wait for the clients' feedback.
Workers can see the bids on a job before they can place their bid to avoid blind competition. If a job has many bids within a short time frame you should weigh your skillsets and analyze your chances of getting the job. These tips help freelancers to choose whether they will bid higher or lower than the existing clients. That's how you get competitive prices for products and there are many skill categories to choose from this site.
Here's a list of the categories on the freelancer platform:
IT and software jobs
architecture
Design
Data entry
Freight
media
Websites
Academic work
Translation
The best thing about such freelance sites is they allow workers to try everything that's in line with their skillsets. All tasks on this site are random and varied hence you get to pick a substantial job that pays well and suits your particular skillsets.
Some big companies use Fiverr, for instance, Google, PayPal, Facebook, Netflix, P& G, etc. these however don't indicate the jobs but it's an impressive site where you can easily work with the right freelancers that best suit your particular needs.
Freelancer is also used by many companies for instance Boeing, Intel, MetLife, PWC, and Dennison.
Price Comparison Between Fiverr Vs Freelancer
Fiverr
Before you work on Fiverr vs freelancer there are some prices involved so you need to be careful or else you may find yourself in a scam. The first site, Fiverr allows users to sign up freely but for every purchase, there is a charge with service fees mostly between two to forty dollars. These investments are usually charged at a 5% fee. This applies to the clients however, freelancers understand the fees are for maintenance and helping the company operations.
The Fiverr platform has a customer support system that works endlessly so these fees pay for such maintenance among others. The site allows freelancers to get accounts freely but the site charges a 20% commission for every job completed. This means that freelancers can adjust prices and make up for all losses using service fees.
All these platforms have some financial hurdles therefore you should get workers on the right freelancing platform without any expectations or doubt.
Freelancer
You will realize the price difference between these two sites because freelancer is usually free for buyers. However, as a freelancer, you need to sign up for a plan but most plans have a trial period. The trial period is usually thirty days, these plans may vary from time to time hence you should check these details on the homepage of the site. Costs differ and the fees involved also change from time to time.
This site works this way: a buyer lists their project and freelancers send their bids. When a buyer gets a freelancer with skillsets that suit a project, they can discuss the job. The trick here is to check the profile of the worker and their price bids. It's always good to choose a freelance worker who suits your budget or else you may end up creating losses for yourself.
The buyer sets the cost of a project but the worker can negotiate if it's too low or if the worker wants a fixed price or hourly rate. All these terms are negotiable but the charges vary. The site has an operations team so the service fees cater for these maintenance costs. If it's an hourly rate job, the charge is 3 %.
As a worker on this site, you should keep in mind that buyers are allowed to cancel projects any time and if this happens their money is refundable.
Here's Why Many Clients Outsource on Fiverr Vs Freelancer Sites
Many companies or business owners need to concentrate on the core business needs because there are many things you need to know as you run an online business. These two sites are good because you cut costs when you outsource a project rather than hiring full-time staff members.
The process is also great because you don't need to invest in training the employee it's something you can do through skype or zoom. The tax benefits are usually on the freelancer, not the employer. You get to hire an expert to work for you at an affordable rate.
Nowadays technology is taking over the job market hence unlike the traditional ways of getting service providers, you don't need full-time staff members. That's why you should switch to skilled strangers on the internet and hire them according to the skillsets they showcase.
Most jobs nowadays don't need full-time employment or training hence if you need rebranding services, just get a worker from Fiverr or freelancer. This will save you from the trouble of training new people, paying for their flights to come to your company, getting their office space, etc.
Workers on these platforms are effective because you end up hiring a freelancer only when you require their services. If you don't have a lot of work you don't spend paying for in-house training etc.
All business startups looking to grow their businesses can use these freelancing sites because they give access to business owners worldwide, to a huge pool of skilled talent, while helping business owners save a lot of money in the process. The sites give workers exposure to talent search and you don't know what type of skilled professional you may find on the site. The tip and trick here is to find something that works for you and work hard until you get where you have always wanted to be in this field.
Through Fiverr or freelancer, you explore the sites as an ambitious online business owner and Fiverr VS Freelancer helps you to unlock many new opportunities to grow your business. The tip and trick here are that it saves you money to outsource on these platforms and work with the best freelancers in the world. There is strong competition on these sites therefore you should stay positive and motivated.
These sites have a good customer service team therefore you don't have to worry whenever you feel stuck. The site allows freelancers to explore all protection options while working on the site. This makes them safe websites with a good procedure for working with customers worldwide.
The sites allow workers to finish tasks freely and enjoy customer reviews. Through rating or reviews, workers know their weak points and they come up with a strategy to improve and get better within a short time frame.
Ratings help workers get a better job success score and this gives them a higher standing on the sites. There are some community teams where you can find other freelancers with testimonials or experiences that match yours.
Fiverr Vs Freelancer Are These Sites Worthwhile For Online Businesses?
Fiverr
Fiverr was launched way back in 2010 to help make digital services better for customers worldwide. These freelancing services can be delivered fast and easily. With a premium option, this is a great site to maximize profits and it's cost-effective.
This site is great especially if you are looking for a vast directory to find a perfect match for any project.
Fiverr focuses on the most predominant services hence you get the best service after gauging the competence of the workers on the platform based on customer reviews.
Freelancer
Freelancers on this site win bids as long as their profile matches a job description. The portfolio gives them the advantage of digital goods whereby they get high payments. The payment is done after project completion and there is an assurance of protection whereby the client can't fail to pay and the customers can't fail to deliver work.
Comparison table of Fiverr Vs Freelancer
FIVERRFREELANCERa higher smart score of approximately 9.8Lower smart score approximately 9.6Lower customer satisfactionHigher customer satisfactionAvailable categories of services are: Translation Transcription Voiceovers Whiteboard Writing Editing Business services branding services Programming animation Available categories of services are: • IT and software jobs • architecture • Design • Data entry • Freight • media • Websites • Content writing • Academic work • TranslationMore affordableCan be expensive depending on the membership planSupports English language onlyA wide range of languages are allowedComparison Table Fiverr VS Freelancer
Fiverr VS Freelancer Conclusion
Among all the freelancing interfaces that exist, it's rare to find a site that has a balance of buyer and sellers focus in mind. That's why the best thing to do is to browse all potential workers keenly before choosing a perfect fit.
You can compare both the price and the amount of work you are expected to do as a worker on the site. For buyers, you should be keen on these sites before saying a client's profile is suitable for your project. These tips can help you before you can take a job on either of the sites and choose the best between Fiverr vs Freelancer.
FAQs:
How safe are the workers' details on these sites?
It is rare to find a site that doesn't guarantee the safety of users' personal information. These platforms are great and secure because you will have the best privacy rights options. The terms of service in these home pages have the details about personal information terms. Generally, no one can use your personal information wrongfully without your consent.
Do these sites contact users constantly?
Yes, all freelancing platforms are keen on small details so an official can contact you whenever an issue arises. The sites have customer support team members who ensure the safety of the clients is put into consideration.
Is freelancing a good source of income?
Well, in this gig economy era, everyone is switching to the digital world and the traditional jobs are losing meaning slowly by slowly. If you want to be on the safe side, it's advisable to join either Fiverr or freelancer and start familiarizing yourself with how these freelancing sites work.
It's a nice way of earning passive income or if you have the time you can concentrate on it and make a living out of being a freelancing expert. There are many gigs and jobs you can bid and wait for clients to respond especially if you have the skillsets. This is the way to go if you want to be successful and live comfortably earning your money from anywhere in the world.
Fiverr VS Freelancer Conclusion
In conclusion, this is a nice place to meet online buyers and sellers and as a business owner, you can outsource confidently and choose from the list of applicants that best match your needs so you can concentrate on growing your online business a lot faster.
I hope you enjoyed my Fiverr VS Freelancer review.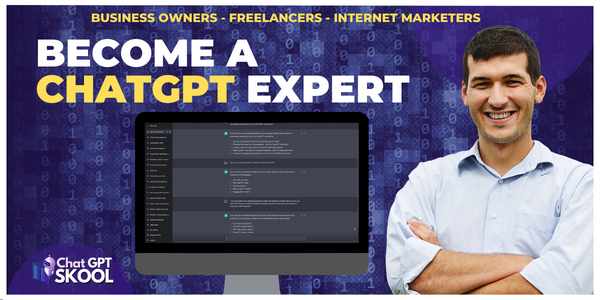 Please follow and like us: