Please follow and like us:
Want to learn a step-by-step tutorial on how to timestamp Youtube comments? Let's dive into timestamping
Youtube has had a comment time stamp feature for several years, but it's useful for more than just identifying fake comments. The feature itself makes YouTube a better place to connect with other users, in some ways.
The video streaming service began rolling out the new feature back in 2017, which allows viewers to subscribe to a particular timestamp within any YouTube video. This helps users keep track of their favorite moments and also helps users navigate to the most important parts of the video easily. This article aims to help you learn how to add timestamps to YouTube comments. If you've ever wanted to add a timestamp below your comment on YouTube, read on to find out more!
Why Should You Timestamp Youtube Comments?
Many people underestimate the benefits Youtube timestamps can provide. Using this feature can help position your youtube videos to perform better, as you can help viewers have a better user experience while consuming your content.
Let's Take A Look At The Advantages Of The Youtube Comment Timestamp.
1. Improved SEO Just like in ranking a WordPress website, it is crucial to have the best WordPress hosting to better loading speed, it is quite crucial in video SEO to timestamp your Youtube videos.
When you're trying to rank high on Google and YouTube, it is crucial that you use more than one method. There's a way that videos can now be shown on Google with timestamps. But how exactly do they appear in relation to what you were searching for? There are two types of videos that might appear – one features one long video box which typically houses some thumbnails and timestamps at the bottom whereas another features smaller clips and again, timestamps. This is a great way to give users more information while they watch the video itself, which then provides more reasons for someone to watch the entire thing at once.
With this being mentioned, it's easy to see how including timestamps in your Youtube descriptions or comments could help your YouTube channel and youtube videos rank higher in Google.
2. Better Navigation
Have you ever tried to show a certain part of a video, but had to stop and look for it on the timeline because you couldn't manage to play it at that specific instant? With Timestamps, this doesn't have to happen anymore. We know how often you'll need to find a particular portion of your video. Timestamps have been designed in such a way that they eliminate the need to search for specific parts of videos. This feature takes users, clicking on their mouse, directly on that part of their video they'd like to see with no further hassle required!
This makes it clear that YouTube comments timestamps make navigating videos easier for the user thus improving the user experience.
3. Retains Viewers
Getting people to click on your videos is difficult, but having them stay with the content can be even more of a challenge. Although it's an issue for creators because retention is an important metric for YouTube algorithms and videos, you can combat this issue by using timestamps on your content so that viewers can jump to key moments that could be engaging or to the part of the video or article they might like, as well as skip over slower-paced moments as desired.
This helps them stay longer on your videos, thus letting YouTube know that your video is worth watching.
How To Timestamp YouTube Comments?
It is quite easy to add a timestamp to YouTube comments. We are providing you with the process of adding a timestamp to YouTube comments both for personal computers and mobile phones.
Personal Computers
You can follow these few simple steps:
1. To begin, select the timestamp of a moment you'd like to link to. Then, watch or scroll through the youtube video and find that moment. This will be the exact time it will bring people to in your Youtube comment, so make sure you pick a time wisely!
2. Once you have found the moment of your video to which you'd like your viewers to jump, note the time. When you post your comment with your timestamp, this is the exact time that you'll direct people to.
3. Once you have the time, you'd like to reference ready to go you can start tying it into your comment, which is really quite simple. All that's required is adding the time in the format of hours:minutes: seconds (without any additional spaces).
4. Now that you have a timestamp time in your comment, you're ready to have it posted publicly. The basic process of posting comments on YouTube is always the same, so this should be easy for you. All you have to do is click the blue "Comment" button under the Youtube video description and your comment will be posted.
Mobile Phones
The process of adding a current timestamp in YouTube comments on a mobile phone is pretty much similar but let us go through it as well.
1. Select the time you would want to add a timestamp for. Scroll through or watch the video and find that moment.
2. Pause the video and note the exact time of the moment you would want to add a timestamp for.
3. Now that you have noted the time, simply type it exactly how it is appearing in the comment box. Make sure you are following the same time format, which is hours:minutes: seconds (no spaces to be used). You can then add whatever comment you would like along with the timestamp.
4. All you need to do now is post the comment by clicking the blue arrow that appears right next to your comment to make it public.
Wrapping Up How To Timestamp Youtube Comments
Creating YouTube videos is a great way to increase your business' digital marketing presence. It's a sure-fire way to get people talking about your products and services – especially if it incorporates search engine optimization. Optimizing your video content with features like the Timestamp makes your video SEO friendly while allowing users to find your content on search engines. It will also give viewers easier navigation around the video itself. This is huge because you'll be able to reach/discover more potential clients which means greater success for you as a business owner!
Following the steps mentioned above, you will be able to learn how to timestamp Youtube comments easily!
Have fun on the Youtube website #1 video marketing site in the World.
Hope this article was of help to you!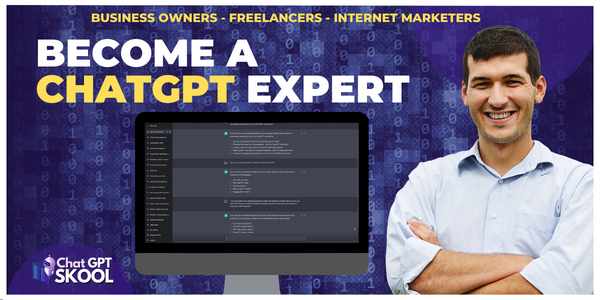 Please follow and like us: