Please follow and like us:
Jay Orban of jaysonlinereviews.com gives a full Penji review, of Penji's on-demand graphic design service as well as 15% off coupon codes for Penjis services.
Graphic design is an essential part of building a business. It is the crucial ingredient in all your marketing and advertising efforts. According to a Wordstream study, 88% of marketers in the US and Canada use content marketing as part of their strategy.
With this type of marketing, you can't but help get the assistance of a graphic designer. You'll repeatedly need fresh content to sell your brand as well as grow it. And that is where the complication starts as reliable graphic design can be hard to find.
Today, we're going to be doing a penji review of one of the best design solutions for businesses.
Penji is an on-demand graphic design service that offers unlimited designs at fixed subscription rates.
Let's get to my full in-depth Penji Review for 2021 and see how I feel about their graphic design services.
What is Penji? My Penji Review Of Their On-Demand Graphic Design Service
Providing unlimited graphic design service, Penji is the platform that helps you get designs at affordable prices. Hiring freelancers or an in-house designer comes with many hassles. You'd have to take care of the recruitment processes, which can take a lot of your time and energy.
Hiring a freelancer requires you to find the right candidates, vet them, and manage their workloads. This doesn't include the additional legwork of handling the HR aspects such as health benefits and tax concerns. Penji has done all that, so you no longer have to.
With Penji, all you need to do is log on to their dashboard and send your design requests. It's like having a design team of your own, but without the overhead costs. Also, you're assured of reliable talents that won't disappear mid-project.
For a flat rate, you'll get all the designs you can request in a month. You won't have to pay for every project. Plus, Penji doesn't do contracts. You can cancel your subscription any time you no longer need their services. Their 15-day, 100% money-back guarantee is an excellent assurance if you're skeptical about making a big commitment.
Here is my Penji review for 2021, and how this graphic design service works in a nutshell, so you know what you are getting into.
Penji Review – How Does Penji Work?
The unlimited design business model may be hard to believe at first, but it's true. Here's a short guide on how Penji works:
Log in to your Penji account.
Write a design brief detailing what your project is and what you want it to look like.
Add attachments or send links that the designers can use as references.
Submit the request.
The system will automatically assign your project to the most appropriate designer.
When you receive the first draft, review it, and send for revisions if you need to.
Once happy with the design, you can now download it straight from the dashboard.
Send your next design request.
Penji's unlimited design also comes with unlimited revisions. This means that you can request as many revisions as you need to. This is another assurance that you'll get quality designs from Penji.
If you notice from the guide above, you'll see that the faster you approve a project, the more designs you can request from them. In addition, certain projects such as web design or custom illustrations can take longer to finish. It would help if you took note of this to help you make the most of your subscription.
Penji offers more than a dozen a dozen services for all your graphic designs needs when I dig deeper into my Penji review for 2021.
Penji Review 2021 – What Can Penji Do As Far As Graphic Design Work Goes?
Penji can create a wide range of design types for you. Here are some of the most regularly requested:
Logo design
Web design
App design
Print ads
Digital ads
Custom illustrations
Business cards
Brochures
Catalogs
Social media graphics
Tshirt design
Product packaging
Infographics
Penji can also customize a project for you. So if what you need isn't on this list, write a description of it and send your request through the platform.
Penji Review Of Plans and Pricing Models
Penji has three plans you can choose from depending on what your needs and budget are. Here is a list of these and what inclusions they offer:
$399 per month
Unlimited graphic designs
Unlimited revisions
Unlimited brands
One designer
Two users
All that's included in the Pro plan
Web and app designs
Custom illustrations
Infographics
One designer
Five users
All that's included in the Team plan
Two designers
Ten users
24/7 customer support
Based on my personal Penji review: All three plans include unlimited use of stock photography and unlimited revisions. If you need customized illustrations, the Team and Agency plans are your best bet. While Penji's competitors have separate plans for custom illustrations, they have included them in two of theirs.
Additionally, Penji doesn't have any hidden fees. What you see on this list is what exactly you'll be charged with. And when you pay the subscription on a quarterly or yearly basis, you'll get up to 15% on savings on Penji.
Moving on with my Penji review for 2021.
Who Is Penji For? My Penji Review
On their website, you'll find some of the brands that have worked or are working with Penji. Tide, Reebok, University of Pennsylvania, AWeber, Express, and Lyft, to name a few. If you're wondering how Penji helps businesses, here are a few of their regular customers:
Agencies
When agencies face a higher amount of work, they turn to Penji to do their smaller tasks. This allows them to have more time for major projects without having to hire additional staff. Penji has people working for them from all corners of the globe to ensure that you'll get your projects on time.
Based on my Penji review for 2021 digital marketing agencies stand to save the most money using services like Penji to cut overhead costs.
Marketing Companies
Marketers and marketing companies love working with Penji. Instead of hiring a graphic designer, they turn to Penji for their visual content. Penji has plans that allow multiple users so you can add a team member and request graphic designs for your marketing strategies.
Startups
For companies that are just starting, Penji is an excellent design solution. Their business model of unlimited designs at fixed prices helps startups gain traction. They won't have to resort to cheap online templated designs or unreliable freelance designers.
Small Businesses
For businesses that have limited resources and finances, Penji is a cost-effective design fix. It offers high-quality graphic design at a fraction of the cost of having an in-house design team. Like agencies, working with Penji means less the hassles of hiring designers.
Bloggers
Getting a regular supply of graphic design can be difficult and expensive for bloggers. But with Penji, blog articles will have that unique quality to it that stock photos won't be able to do. Catching the attention of readers has never been this easy for personal websites and social media influencing.
The Quality
According to Penji, they have strict recruitment and rigorous training processes. They understand how hard it is to find talents that won't abandon their work for a higher-paying job. That's why they only hire the top 2% of designers in the industry.
Also, their team of professional graphic designers can cater to almost all of the design categories. From web, logo, and app designs to branding identity visuals, they have a designer for it. If, in the event that you're not satisfied with a designer's work, you can always request a replacement.
Their unlimited revisions are also proof that they will go out of their way to provide designs that you'll love. You can request revisions until you're happy with the project.
Based on my personal experience the personal graphics designed for me were super high quality, and delivered in a timely fashion.
So, I was happy with their graphic design service and will continue to hire Penji for any more graphic design needs that I have for my online business.
My Penji review on quality: 5 stars based on my personal experience hiring Penji and the end products I recieved.
The Speed
Penji's On-demand graphic design service means giving you what you need when you need it. Penji has a turnaround time of 24 to 48 hours. This means that you'll receive your designs in as little as two business days. The system sends you notifications through email to make sure that you won't miss when a project is completed.
As I stated above under quality on my Penji review. I received my logos, and banners that I ordered from Penji in just about 48 hours.
Quick and efficient!
My Penji Review On The User Experience
Penji has account managers and designers that are easy to work with. The designers will ask you questions when they need clarifications about your design brief. The dashboard is very user-friendly. You can line up your projects in a queue and leave them until you get notified of a finished project.
The Pros
The unlimited design offering gets enough pro points for Penji. Add to that the affordable subscription rates. The icing on the cake is how they provide good customer experiences, from the team leaders down to the designers themselves. They all seem happy to work with you.
The Cons
If what you need is only a few design pieces, you'll most probably be unhappy with Penji. Penji is excellent for those who need a constant amount of graphics each month. However, you can always opt-out when you don't need them, then sign up again when you do.
In addition, communication is only made through the dashboard. And that's only for messaging as there are no options for voice calls.
My Penji Review The Final Verdict
In more ways than one, Penji helps you lessen the stress of managing a business. Whether you own an agency or a startup, you can count on Penji to create incredible graphic designs. Quality designs will help with increasing brand awareness, generating new leads, and promoting your business.
So the bottom line is, not only does working with Penji makes business management more uncomplicated, but it can also help increase revenues. Overall, my experience with Penji has been favorable and satisfactory.
Penji Review: My Final Penji review is a solid 2 thumbs up for their graphic design services.
Penji is a really great service overall if you need top notch graphic designs for your business with a fast turnaround time.
Just pull the plug and place an order and tell them Jay from jaysonlinereviews.com sent you.
Coupon code is below to get you started.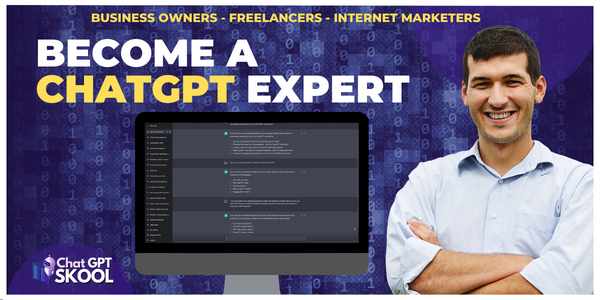 Please follow and like us: