Please follow and like us:
In this Clickmagick pricing and Clickmagick review, we will look at all the latest ClickMagick pricing plans and explain to you why Clickmagick is worth the small investment in my opinion and go over all the features the Clickmagick tracking software has, and pick the best Clickmagick pricing plan that best suits your individual needs.
But first, what is Clickmagick and its patented click-tracking software?
ClickMagick is a link management system for any online business, but it is especially essential for any user whose business revolves around selling or buying traffic. It tracks every query and conversion and controls the flow of visits by stopping dangerous clicks, such as from bots or people accessing virtual private networks.
ClickMagick can keep a good flow of traffic and quality by placing geo-restriction or maximum day-to-day control. It also provides some additional tools like pop-ups or banners to invite users to another page. The platform is affordable and can benefit you in so many ways.
Let's go over some of the Clickmagick pricing plans that this link tracking software offers, as well as Clickmagicks free 14 day trial where you can try out the link tracking software for yourself before you choose the Clickmagick pricing plan that is right for you and your online business.
ClickMagick Pricing Plans [2023]
Clickmagick Pricing Plan Starter- Goes for $37/month, and with it, you can access an array of main features, including up to 10,000 clicks monthly. You can also include two custom tracking domains.
Clickmagick Pricing Plan Standard- Goes for $77 per month from $97. With it, your limit will rise to 100,000 clicks monthly, and you will enjoy organic funnel tracking for five websites together with ten custom domains.
Clickmagick Pricing Plan Pro- Goes for $197 per month and has an array of features for you. In this plan, you will get over a million clicks monthly, unlimited custom domains and funnel tracking, and two-year data retention.
The Clickmagick Starter Plan is a sufficient option for many. It should be enough to get started. If you ever get to the point where you need the Standard or Pro plans, the prices will probably be negligible for your business. All ClickMagick pricing plans come with a 14-day free trial, so you can try the service before committing yourself to the Clickmagick plan of your choice.
ClickMagicks Link Tracking Software Includes Many Features, and ClickMagick also has advanced features that we'll cover in this article. This platform includes everything you can expect from a link-tracking and optimization tool.
Some of the most important features of ClickMagick are:
Simple conversion tracking (of any action or sale)
A/B split test (with automatic winner alerts)
Add retargeting pixels to any link
Dynamic affiliate links and link cloaking
Multi-mode link rotators.
And those are just a few of the many things you can do with ClickMagick!
Let's dive into some of the many features of the Clickmagick link management software inside my Clickmagick review and see how the software can potentially help make all your internet marketing and PPC campaigns much more profitable.
Clickmagick Review – What is Clickmagicks Click Tracking?
Click tracking goes beyond free analytics tools, allowing you to accurately test prices, payment methods, sales text, page layout, and many other factors. Click tracking means knowing precisely everything that happens with your links. This means: knowing the number of visits, where they come from, conversion rate, etc. Ironically, click-tracking software is usually one thing that you don't know you need until you start using it.
Clickmagick Review – Why is Click Tracking Important?
You may feel like tracking clicks does not greatly increase your monthly business revenue. The opposite may be true.
ClickMagick can dramatically increase sales conversions. This means more income for your online venture. If you already have the stats on what one clicks, how many times they have done that, and where, you will only have one thing left to carry out: that is to optimize for maximum conversions.
Clickmagicks Links and Rotators
ClickMagick links are generally seen in digital business traffic exchanges, mainly used for ads by buyers and sellers.
A buyer sets up a tracking link and gives it to their seller so that both parties can monitor the traffic and agree on the number of clicks (visits).
While the buyer configures the link to track their traffic on the rotator, they generally have more than one buyer at the same time, so the traffic they provide will "rotate," that is, the traffic will be delivered uniformly to all their buyers. Or the way they want according to their established preference.
It records each visitor's IP address on the statistics page, and the total clicks will be displayed. Unique Clicks (CU) and Total Clicks (TC) are separately shown. Once a user keys in the URL of a specific buyer several times, it will display the overall number of total clicks, but the CU number will remain 1.
There are many ways to control and monitor traffic using ClickMagick. Interestingly, it is a link-tracking tool that is very easy to use.
Clickmagick Pricing Review – Features to Expect from ClickMagick
Here are the various features you should expect from ClickMagick.
Clickmagicks Email Tracking
ClickMagick is a very useful link management system for online marketers, but it is especially important for those who sell or buy traffic.
Tip: For PPC internet marketers who are looking for the perfect link-tracking software, Clickmagick could be the perfect link-management software tool for you and your online business.
Besides tracking conversions and visits, it regulates traffic flow by blocking fake clicks like bots or other users through virtual private networks. You can maintain traffic quality by creating a geographic area to monitor clicks or everyday limits.
ClickMagick and its Anti-Spam Policy
ClickMagick offers extra tools, like a pop-up window or a banner bar, to bring more users to another page.
Recently, the platform bolstered its anti-spam policy and has blocked users from using various spam methodologies. This good news will ensure that processed traffic is from only legit traffic sources.
Clickmagicks A/B Split Test
This tool can examine each of the monitoring link's conversions separately. Putting it in its place is much easier. When keying in several URLs, enter the percentage of traffic that each page should receive. You should then copy the tracking pixel code before pasting it on your congratulatory pages.
Once the setup is complete, there is a random distribution of traffic across all pages, and you can easily see view statistics for each page separately. ClickMagick can automatically choose the winner if the confidence interval is 95% or more, and you get an email notification.
What is the A/B Test in Digital Marketing?
A/B testing is one of the key concepts in digital marketing. A/B testing helps you determine which versions of your content perform best in front of a certain audience.
Clickmagicks Instructions, Guides, and Tutorial Videos
Containing several features is one advantage, but getting everything you need quickly and easily is another. What I find excellent with ClickMagick is the ease of use and how this tool presents things.
Clickmagicks Help and Technical Support
When it comes to making a selection, at ClickMagick, you will always find a help button that can help you see each option's meaning. You will come across multiple instructions in the help menu. FAQs, follow-up manual, system status, news, video tutorials, and support service where you can submit your support ticket.
Clickmagick Rotators
They are an essential and powerful tool for traffic providers. You can configure multiple URL destinations under a link and "rotate." For example, you will sell a traffic Buyer A and Buyer B. Each buyer gives you a URL link for their website. You configure both URLs A and B under one rotating link URL.
You publish the rotator link before sending it to various mail subscribers. After clicking on the link, they will redirect it to URL A or B, where you can find four rotator modes to pick from.
Sequential Method: When a user clicks on the link, they will be redirected to the first URL (URL-A in this example), and when they click on the same link for the second time, they will be redirected to URL-B. So this method will send traffic to each URL in the rotator one after the other each time a user clicked on a link multiple times. And when it reaches the end, it starts over from the beginning.
Secondary Method: It is the same as the Sequential Method, but the difference is that you can specify another URL to which your users go after visiting all the URLs in the rotator and have used up their only clicks.
Method of completion: Send all traffic to the first URL (URL-A in this example), including repeated clicks from the same user until the URL has received the specified maximum number of clicks.
Random Method: Randomly distribute your clicks.
Clickmagicks Organic Tracking
Using the special code given to your site, you can easily monitor real traffic, i.e., how different people get to your page (for example, through Google search). You should also add a conversion tracking pixel code.
What would be good for you to remember is that actual traffic coming from websites considered more secure (HTTPS) cannot be easily detected. This is because it does not allow secure websites to pass information. For example, YouTube. All organic YouTube traffic will report traffic anonymously as "none."
Clickmagick Settings
ClickMagick provides you with a generic domain and URL, but they don't recommend this option. There are two main reasons for this:
You will lose the coherence of the brand since your domain name is not in use.
Certain people can abuse the common domain name and URL. Everyone may suffer if they cause the imposition of a sanction.
You should use your own web domain.
How to Configure Custom Tracking Domains within ClickMagick
Anyone with a domain with a reputable registrar will be working with their DNS settings. If you have pointed your domain to another host, they will work with your cPanel control panel. You have to open the control panel for your registration or hosting account, as well as the control panel for your ClickMagick account.
Instructions to Add your Web Domain to ClickMagick
Within the control panel of your ClickMagick account, click on:
"Tools" ==> "Domain administrator"
You will now find yourself on a page of instructions on what exactly to do within the control panel of your registrar or host account. (To complete this step, you can read the guide that ClickMagick offers you on this same screen).
Clickmagicks Help and Support
That they offer you many functions is one thing, but being able to find everything quickly and easily is another. I think it is great about ClickMagick as the friendship between users and how things are presented throughout this tool.
Even better, where there is an option, there is a help button to see what each option means. The instructional videos made are the best I've ever seen – I think that man is a genius explaining things. There are many guides in the "Help" menu; a Follow-up guide, frequently asked questions, video tutorials, news, system status, and support service, where you can submit a support ticket.
Clickmagick Review [2023] @ My Final Conclusion – Is Clickmagick Worth Your Hard Earned Money?
To end this extensive Clickmagick pricing review for 2023 and Clickmagick review and leave my conclusion about it, I must say that I have tried several tools of this type throughout my 14 years of experience in digital marketing. First of all, ClickMagick is not simply a link shortener since it fulfills advanced functions that other shorteners do not have; second, this is already my personal opinion.
Today I could not work without ClickMagick because it helps me better control traffic and my links. For me, it is an excellent option for all my internet marketing needs.
Check Clickmagick out for yourself it is free to try for 14 days and see how much money it helps your business make, especially if you run many pay-per-click campaigns on Google, Bing, Facebook, Youtube, or any other pay-per-click type marketing platform.
This software will make you money and pay for itself 10x over at least.
Let's hear all your Clickmagick reviews in the FB comments section below, and let me know which Clickmagick pricing plan you chose and why?
Are you making more money with your internet marketing campaigns using the Clickmagick software? If so, how?
For my Clickmagick experts academy review go here.
Clickmagick Pricing Plans Review And Demo On How To Use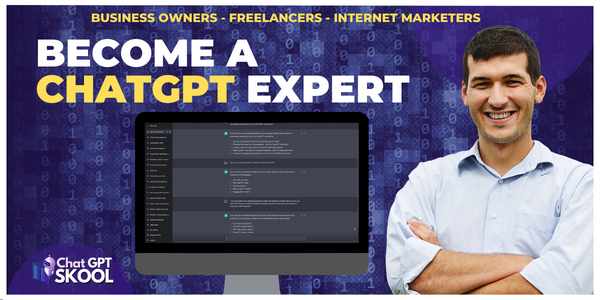 Please follow and like us: