Please follow and like us:
Love Instagram? want to start a work-from-home Business using Instagram? Here are 30 killer Instagram business ideas to kickstart your work-from-home journey and make some extra money from home.
Instagram may only seem to be friends' and family's hanging out online-space for many of us. We might only look at the celebrity news, click sponsored ads here and there, and keep scrolling to see the latest updates in other people's lives.
However, Instagram is much more than that. It's home to more than 1 billion monthly users, some of whom use it to kickstart their business empires.
Here's what some business minds are doing on Instagram, and you can be the next person joining them, so have a look at these excellent Instagram business ideas.
1. Affiliate Marketing
Affiliate marketing is one of the buzzwords in the digital marketing world. The concept is simple and has been done on websites for quite some time now.
In affiliate marketing, you sell someone's product(s) on your platform (an Instagram account in this case) for an agreed-upon commission. The more sales your platform generates, the higher the commissions you get.
Instagram has an affiliate program for creators through which they can choose the products which are relevant to their audiences.
2. Instagram Influencer
Becoming an Instagram influencer allows you to work from home and earn money. The key is to select a niche, gather an audience, and work with brands to promote niche-related products.
Instagram influencer marketing is gaining steady popularity among marketers, and 68% of them see it as a practical marketing channel. For influencers, it reaps the benefits of freebies and earnings that range between $60-$700 depending on the size and quality of the audience.
3. Social Media Management
You can start managing social media handles. Specifically, Instagram handles of small businesses.
Of course, this requires training. For that, you can always get help from the internet and reach out to potential clients to start your social media management journey.
A social media manager handles all the content and insights analysis related to a particular brand. Many brands are also looking for social media managers to establish their digital presence.
4. Selling Stock Photos
If you're good with a camera, the most direct way of earning money is to sell your pictures as stock photos.
Businesses are always looking for images to nurture their marketing efforts. For that, they need stock images. You can capitalize on the idea by taking photographs that are relevant to your audience and adding a price tag to them on your Instagram account.
5. Event Photography
People are no longer interested in waiting for their event photographs. They want everything quicker and better if it's online. This gives you a chance to start an event photography space on your Instagram account.
You can reach out to clients through your page, photograph their events, and make them memorable by digitally presenting them.
6. DIY Tutorials
If you have like-minded people hanging around your Instagram page, start making DIY tutorials for them. If you gain substantial engagement on your tutorials, brands will approach you to place their ads on your posts.
The key is to be consistently creative and to offer solutions to your target audience through engaging content.
7. Dropshipping
Dropshipping is a relatively new business model where you sell products without owning an inventory. To start a dropshipping business on Instagram, you need to find potential sellers and potential buyers on the platform.
If you've already worked on a niche-specific audience, you can find sellers who need customers related to your niche and start selling their products on your account. The vendor will then ship the products directly to the customer.
You can leverage an Instagram store with a website on the backend to drop ship products to the buyers.
8. Food Reviews
What can be better than eating and earning money simultaneously? Yeah! That's the charm of starting a food review channel on Instagram.
In the beginning, you will have to buy the foods you'll review, but once you establish yourself as a genuine food reviewer, businesses will start approaching you to promote their food.
9. Product Reviews
Just like food reviews, you can pick up any product to review. However, the key is to stay niche-relevant. For example, if you are a stay-at-home mom of an infant, you can start reviewing the products you are using for your baby.
Make sure to work on developing an audience that listens to you, and if it's substantial, brands will ultimately start asking you for your reviews.
10. Selling Artwork
If you're someone who loves to paint or make hand-made products, you can easily encash your skill on Instagram. All you need to do is showcase your talent to an audience interested in your artwork.
You can collaborate with fellow artists to make your mark in the Instagram art world. Optimizing hashtags will also help increase your reach.
11. Selling Baked Goods
You can start a bakery on Instagram if you know how to bake delicious items. Start by uploading images of your baked goods to generate audience interest. Many renowned pastry chefs started their careers as Instagram bakers.
12. Travel Blogging
This isn't really a work-from-home idea. However, it's a fun way to earn money through a digital presence. If you're a wanderlust, you can start a blog on Instagram by exploring and showing the new places you are traveling to.
Initially, it will cost you money, but once you get the attention of relevant brands, your earning potential is unlimited.
13. Fitness Coaching
If you love working out, take some time to make Instagram content that revolves around fitness. It can be about diet plans, exercise videos, or even offering personalized fitness coaching services to your Instagram audience.
14. Graphic Design Services
Freelance graphic designers can also use Instagram to find clients. If you're a freelance designer, all you need to do is show your skill through the images you create for your account and keep posting religiously on the platform.
15. Selling Pre-loved Items
Having a thrift store on Instagram is another great way to kickstart your digital earning. Again, it would be best if you had a niche audience interested in the products you offer.
16. Creating and Selling Memes
Having an Instagram meme page is yet another way of generating revenue. If you're someone who loves creating memes, don't do it for free. Set up an Instagram account with a loyal and engaged fan base, and share memes so that brands start recognizing you.
17. Hairstyling Services
If you're a hairstylist, you may already be earning money. To grow your business, you can create an Instagram account to share videos of what you do. If you have exceptional skills, clients will flock to your hair salon in no time.
18. Calligraphy Services
Just like selling artwork, calligraphy is another skill that can make you earn revenue through Instagram. You need to have a dedicated Instagram account to show your talent through photos and videos to grab potential customers' attention.
19. Copywriting
Copywriting is another skill that you can utilize on Instagram. You can make an account to keep posting content related to copywriting and build an audience around your talent. You can position yourself as a copywriting expert by sharing valuable content.
20. Pet Personality
If you own an adorable pet with some Instagram-worthy photos, create an Instagram profile for them. Start engaging with pet owners and share tips on pet care and maintenance. You can generate revenue by sharing valuable content related to pets and garnering the attention of pet product sellers.
21. Tutoring Services
Making and maintaining an Instagram tutoring page can also help you earn money. You can market your services by making insightful videos about your subject area if you're a teacher. Once you build yourself as an expert in your niche, you can offer potential customers online and physical tutoring services.
22. Artist/Creative Services
If you're an artist, you can catalog your work on Instagram to get the attention of more clients. All you need to do is get better photographs of what you do and keep posting on Instagram.
23. Animation
Animation is another skill you can showcase on your Instagram account to get more clients. For this, you need to gather an audience first and then start making social posts.
24. Consultancy Services
If you're an expert in your field, you can start your digital business on Instagram. Again, you need to create relevant content for your audience and get noticed by marketing your skill using Instagram tools such as stories, videos, reels, etc.
25. Event Organizing Services
If you're an event organizer, you can make your business more successful by showcasing your work on Instagram. You can make collaborative content with your vendors and make them grow with you as well.
26. Instagram Advertising Services
If you're someone who has skills related to advertising and marketing, you can start your Instagram advertising service business pretty quickly. You can make an Instagram account where you can catalog your skills in the field, and keep connecting to people who need your services for better sales.
27. Print on Demand
Print-on-demand also works like dropshipping. The only difference is you brand the white-label products as your own. You handle the designing part while your vendor handles the production and shipping part.
You can advertise your business by using Instagram as a marketing channel.
28. Business Coaching
Like consultancy services, business coaching is another way to earn cash through Instagram. You can position yourself as a business coach by sharing success turnaround stories and business insider stories that you don't find elsewhere.
However, this idea does not apply to everyone. It can work only if you have a certain level of business acumen and have successfully run businesses.
29. Selling Online Courses
Just like tutoring, tailor-made courses are another great way to earn revenue through Instagram. You can make an Instagram account to advertise a course that you have recently launched.
For that, though, you first need to develop a course and build an audience interested in buying it.
30. Video Editing Services
If you love to edit videos, you can unlock more potential on Instagram by reaching people who need video editors. You can pitch your services to potential clients by offering better versions of their already shared video content on Instagram.
Which Instagram Business Idea Is Best For You?
Technically, you're the only person who can tell which Instagram business ideas suits you the best. The best Instagram business idea for you is the one that you have the right skills for. But remember that the most successful entrepreneurs are those who are willing to put in the hard work and aren't afraid to take risks.
____________________________________________________________________________
ABOUT THE AUTHOR
Mandy Schmitz is a freelance consultant and project management expert with 10+ years of experience working internationally for big brands in fintech, consumer goods, and more. Join her on Changeaholic.com to learn about how to optimize your business operations and find the latest digital marketing software reviews.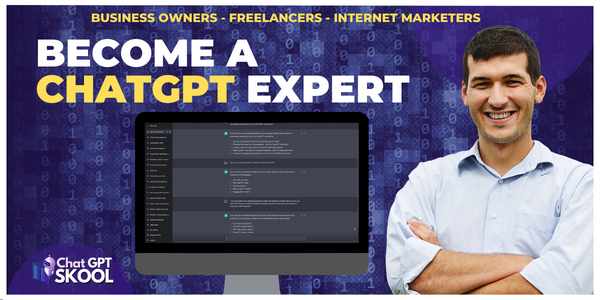 Please follow and like us: