Please follow and like us:
Learn all about the FREE Sassbook AI writer and the best Sassbook AI writer alternative on the market that will literally 10x your content marketing creation efforts in a few easy steps and literally blow away your competition in the process.
Here Is The Quick And Easy Process For Maximum Success When It Comes To A.I. Content Generation
Enter the keywords you are targeting into the content at scale software.
Enter the style of the content that you want content at scale to create for you.
AI creates that averages 2,500 words complete with all the bells and whistles for SEO purposes.
Creates a Table of contents, FAQ section, pictures, click to Tweet, and keyword-optimized headers for starters.
Creates a publish-ready blog post in minutes that will literally blow your mind!
Content so good it beats 37 out of 40 content writers in testing!
If you are looking for a great Sassbook AI writer alternative then hit play on the video below and let me show you exactly how it works in real-time!
But, first things first let's dive into the Sassbook AI writer and tell you a little bit about what this AI content writer can do so we can compare apples to apples.
What Is The Sassbook AI Writer?
The Sassbook AI writer is an AI content generation tool that promises to help you create unique content with basically a few clicks of your mouse.
Here is how the FREE Sassbook AI writer software works in a nutshell!
Sassbook AI prompts you in the first box and asks you what you want to write about. [ This is where your keywords go ]
Sassbook AI then prompts you in the second box for your prompt this can be anything that you want.
Sassbook then asks you to configure your AI text generation by creativity, generation candidates, and words per article.
With me still? Now, this is where the Sassbook AI tool gets really interesting, as it creates a free article for you with a whopping 50 words of unique content!!!!
Yep, you read that right! Sassbook creates a whole mind-blowing 50 words of unique content!
Do you sense my sarcasm here:)
You should be able to dominate the first pages of Google with all that great content! Rolling my eyes!
Sassbook is definitely not the type of AI blog writing tool that you want to use to scale your business, at least professionally that is!
Sassbook is also not exactly the type of AI writing tool that will help you build a thriving business online and have you ditching your day job anytime soon!
All kidding aside!
In all fairness to Sassbook, it is a free AI tool, and it would be helpful for generating product descriptions, and email subject lines, as an ai summary writer, or maybe even some copywriting ideas to clear up some brain fog that you may be having!
Now, let's stop messing around here and get as serious as a heart attack for a second!
What if I showed you an AI content writing tool so good that it publishes long-form content that requires almost zero editing, is SEO optimized, and writes copy better than my top Fiverr freelance writers who are almost 5-star rated on Fiverr?
Am I blowing your hair back yet?
Let me ask you this million-dollar question?
When are you going to stop messing around with FREE AI content generation tools and stop playing in the pond where all the small fish swim?
When are you going to start swimming in the deep blue ocean where all the top predators on Earth thrive?
Like the ultra-smart and deadly Orca that is known as the wolf of the ocean or the heavily feared Colgate toothy great white sharks who are the creatures that nightmares are made of.
These are the dominant players in the sea who devour their competition quickly and easily!
The same philosophies apply in the business world of content generation!
Are you ready to be the dominant player on land and dominate your competition by producing the best content ever produced by the hands of artificial intelligence?
Find Out What The Best Sassbook AI Writer Alternative Is On The Video Below. Hit Play Now The Future Of Your Content Marketing Business Literally Depends On It!
Best Sassbook AI Writer Alternative – See For Yourself Hit Play And Watch The Full Demo Video Below
Summary Of Content At Scale AI Writer Video Demo Above
I created an almost 20-minute video above going through the content at scale interface and showing you how everything works in detail as well as how to best use this AI software best to maximize your results and take your content marketing efforts to that next level a lot faster.
Here Are Some Of The Highlights From My Sassbook AI Writer Alternative Video Above:
I take you inside the dashboard of content at scale and show you how to use this better alternative to the Jarvis AI writer.
I show you exactly how I am using content at scale in my business to make your articles even more personalized and save you a ton of time in the process.
I tell you how I am saving money using the content at-scale AI software by cutting down on hiring my go-to Fiverr content writers.
I show you in detail how well the AI-generated content reads that were created by artificial intelligence in literally under 5 minutes!
I show you all the SEO checklists that are checked so your articles are literally publish-ready right out of the box and they are on average 98 to 100% unique.
Learn why content at scale is the best alternative to content ai writers like Sassbook Ai writer, Jarvis AI, and other AI content writers like closerscopy, Quillbot, Rytr, copy AI, and writesonic to name a few of the many Sassbook alternatives that are on the market today, that are used to create A.I. content.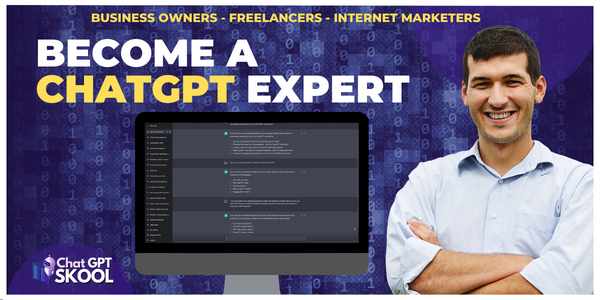 Please follow and like us: