Please follow and like us:
Full clickmagick experts academy review –Clickmagick is an advanced professional affiliate link tracking software with literally a slew of features that makes tracking your affiliate links, and making more money affiliate marketing a whole heck of a lot easier.
I am not going to go over why you should be using the Clickmagick affiliate link creation and traffic software. You can check it out for yourself and make that decision on your own and
This is about the Clickmagick experts academy and why you should consider joining the Clickmagick experts academy as well as using the Clickmagic platform for all your professional affiliate link creation needs, and professional affiliate tracking.
Clickmagick Experts Academy Review
First off, if you are a beginner affiliate marketer and you are seriously considering getting affiliate marketing training or coaching so you actually have a clue to do this affiliate marketing stuff properly, and make some money,
Well, first off smart move!
If you are an affiliate marketer and brand new to the game you need training or coaching.
Whatever you want to call it.
Plain and simple!
I wasted a lot of time early on with my business and I can tell you without a shadow of a doubt time equals money and the way you slice it.
You could literally waste years of your life learning this affiliate marketing stuff and never make a dime if you do not know what the heck you are doing.
Or, just get pissed off and give up altogether before any progress is made.
But, if you invest in yourself and your business, and actually learn how to do this internet marketing stuff correctly!
Then, you can potentially make a whole heck of a lot of money if you have a strong work ethic, and you are doing the right things that bring home the bacon so to speak.
This is where internet marketing training comes into play showing you exactly how to make money online as an internet marketer or affiliate marketer.
And you can save yourself a ton of time and reduce the Excedrin migraine pills you will probably take from the lack of money and stress that figuring all this internet marketing stuff on your own can create.
Your choice!
Let's get into the Clickmagick experts academy review and what it brings to the table for you as far as internet marketing training goes.
The Clickmagick Experts Academy Internet Marketing Training Consists Of:
Standard, and professional training depending on the Clickmagick package you choose to go with.
With the more expensive Clickmagick packages you will get access to both the standard and professional affiliate marketing training courses with new training added each and every month.
I did go through the standard and professional training well, a lot of it and I can say without a shadow of a doubt you will learn a lot about internet marketing and making money online in general from Clickmagicks flagship internet marketing training academy.
The standard internet marketing training is perfect for newbie affiliate marketers who want to get their feet wet and learn the basics on how to start their own affiliate marketing business and start making money online.
Affiliate marketing mastery, affiliate marketing SEO, market research, how to boost conversions, how to start and build a profitable email list, how to generate traffic and leads, and many more.
I liked them all, but the affiliate marketing mastery and affiliate marketing SEO video's were perfect for newbie affiliates, and they are definitely a good starting point on getting a grip on this whole affiliate marketing thing.
Moving on;
Clickmagicks professional internet marketing training takes it to the next level with a lot of videos on how to drive paid traffic, and turn that paid traffic into a nice return on investment.
The Clickmagic expert's academy professional training pretty much covers it all when it comes to PPC ads like Facebook ads, Google ads, Twitter ads, YouTube ads, Instagram ads, and everything in between.
This is some solid training if you run or plan on running paid ads for your business in the future.
The Clickmagic Experts Academy is a nice bonus to Clickmagick members that basically kills 2 birds with one stone.
Your affiliate links or links, in general, are the bread and butter of your business online, and using a professional link tracking and cloaking service will not only make you more money but it will make you look 10x more professional to boot.
The Free Internet Marketing Training inside the Clickmagick Experts Academy will give you the necessary knowledge that you need to build the business of your dreams.
Now, let me ask you this question?
What is that worth to you?
I hope I shed some light and opened your eyes a bit on why you should invest in yourself and your business with Clickmagick and Clickmagicks expert academy.
Now, that I answered your questions with my clickmagick expert academy review why not take it for a test spin?
Click the link directly below for your 14-day free trial.
For my full Clickmagick Review go here.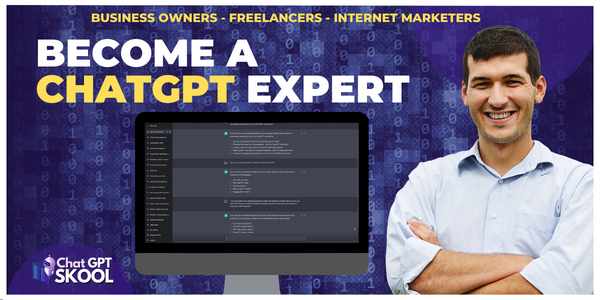 Please follow and like us: