Please follow and like us:
Find out everything you need to know about snowboarding and find an in-depth answer to your question on how much does a snowboard cost as we cover the snowboarding topic thoroughly inside this helpful article.
If you are recently looking into trying out snowboarding for the first time, you have probably seen that it can be a pricey sport to get into. Due to the higher cost of this sport, many people can be hesitant to take up snowboarding, which is quite understandable. So how much does a snowboard cost, and why is it so costly? Plus, are there any ways to cut costs when you take up snowboarding as a sport?
Are you preparing for a snowboarding trip but can't decide between buying a brand-new or used snowboard? Or, would you be better off simply renting one from the nearby local ski shop? After all, why invest in a snowboard when trying the sport for the first time? Everything you need to know about how much does a snowboard cost is included in this guide!
Buying the necessary gear to begin snowboarding is what makes it so costly. In addition to the price of transportation to ski resorts, a hotel, and a day pass to visit the slopes, you'll also need the right equipment like snowboards, ski boots, snowboard jackets, bindings, goggles, helmets, and snowboard clothing.
Thus, the cost of snowboarding equipment can quickly add up!
Although buying gear for snowboarding can be pricey, there are still ways to cut costs and save money. Keep reading for more information on how to slash the cost of snowboarding costs.
This article will dive deep into these questions surrounding the sport of snowboarding like how much does a snowboard cost and how to enjoy snowboarding with a minimum budget so regular folks like you and me can have fun snowboarding too!
So, let's begin!
How Much Does a Snowboard Cost on An Average?
How much does a snowboard cost is an important factor to take into account when contemplating purchasing a snowboard. Snowboard prices range widely, from under $300 to more than $1500. The majority of snowboards cost between $450 and $600 on average.
What you receive for your money is the question. And is it worthwhile to pay the extra money? Stick around, and you will find out!
Cost Of A Snowboard And Why They Can Get So Expensive?
Due to the high cost of manufacturing snowboards, they are very expensive. Depending on whether they are purchased in bulk or separately, the materials necessary to construct one snowboard (bottom, sides, inlays, partitions, base, tip/tail separators, fiberglass, adhesives, carbon fibers, and covering sheets) range in price from $50 to $200.
In general, snowboards designed for more experienced riders cost more. Advanced snowboards are typically constructed of more premium materials, making them stronger and more resilient. For instance, they might include carbon reinforcing rods in the snowboarding structure and have a premium laminated base that is durable and slides more easily.
Novice or beginner snowboards can be built more inexpensively because they don't require these high-performing qualities. Snowboard manufacturers also seek to keep the cost of beginner boards low because newbies might not want to make a significant investment in the sport.
While less expensive boards work OK for beginners, you will quickly begin to outgrow these boards in this budget range as you advance your skillset. They will not be as durable as more pricey snowboards due to their lower quality of construction.
You might want to invest more in your snowboard as you get better at riding. This could result in a better, more durable construction and overall ride. Or it can also imply additional characteristics that make the board better suited to your personal riding style.
Here are some additional features that can add to the price of a snowboard:
Core Components: High-carbon or extremely light-weight materials
Base Part: Extruded foundations are less expensive than soldered bases.
Edges: Cutting-edge innovations like Magna Traction
Novel Shapes: 3D bases and hybrid chicanes are new styles.
The same type of board is now being manufactured by several brands in two different iterations: the standard model and the advanced version, which somewhat offers better performance and is composed of better quality materials.
So, the bottom line is, the answer to how much does a snowboard cost can depend greatly on the features the board has to offer. The higher its build quality and performance, the more expensive it is going to be!
How Much Does a Snowboard Cost Depending on Its Condition
You have the option to choose between purchasing a new snowboard, renting one from local snowboard shops, or buying a used snowboard. Let's see how these choices can affect your question about how much does a snowboard cost!
A new snowboard requires a significant financial commitment. So, if you plan to go snowboarding around once a year in the near future, we advise purchasing one only in that case. Keep in mind that you need to consider more than simply the price of the snowboard. It's likely that transporting your snowboard will increase the price of your trip by $30 to $50 if you intend to go to a ski destination.
A new snowboard will justify the expense if you intend to take frequent vacations. There is a tendency for snowboard rental services to provide inexpensive, severely damaged boards with little pop or maneuverability.
So, what is the price of a brand-new snowboard? They start at just $120 and go up to a solid $1,500. You'll need to set aside between $300 and $500 for a halfway decent snowboard. Cheaper new snowboard pricing is typically associated with inferior brands or snowboards intended for small kids, or people who do not know any better.
We are aware that a new snowboard should cost at least $300-500, but what about the cost of second-hand snowboards?
If you look around on auction websites like eBay, Gear Trade, and Craig's List, you can discover 30–40% cheaper boards than the suggested retail price. Therefore, used snowboard costs for a $500 board are probably between $300 and 350.
The issue? The quality of what you receive will really be either good or bad. Either you'll have to ask for a lot of pictures, or you'll want to inspect the pre-owned snowboard right up close.
But, you'll have to look out for several things when purchasing a used snowboard, such as the following, because how much does a snowboard cost when it's second-hand depends greatly on its physical condition and quality:
Condition of the sidewalls: Are there any obvious cracks, leans in the deck, or other signs of damage?
Core deterioration
Is there a distinction between the top and partition walls?
Are there any dents or breaks on the edges?
You should steer clear of the board at all costs if it exhibits any of the aforementioned characteristics. We believe it makes sense to get a new snowboard rather than a used one for a slight discount not too mention the used snowboard probably won't last as long.
Cost of a Rental Snowboard
A snowboard does not have to be brand-new or even worn. In reality, renting from a local snowboard shop is perfectly OK if you just want to go snowboarding a few times over the course of the next ten years or you are just trying out the sport for the first time.
Renting a snowboard may run you through a wide range of prices. For instance, a ski resort in the French Alps will cost considerably more than one in Bulgaria. The same will hold true for lift ticket costs as well.
So, How Much Does a Snowboard Cost If I Rent Or Purchase It?
If you intend to snowboard more than six times annually, it will be less expensive to purchase a snowboard. You actually save a lot of money that you might have otherwise wasted using a rental snowboard when you own one and use it for several seasons. Spending the money upfront will save you money in the long run.
Your best option will be to rent if you only want to snowboard a few times and are unsure whether you will snowboard the following season again.
Is It Worthwhile to Invest in an Expensive Snowboard?
Not really. Cheaper doesn't necessarily equal worse when we talk about snowboards, just as pricey doesn't necessarily equal better. Spending a great deal of money on a high-end snowboard that offers few advantages over a mid-priced snowboard priced doesn't sound right if you are just starting out in snowboarding.
If you have a significant budget to spare, it's fantastic. Some people take pleasure in owning high-end items. There aren't many technological differences between expensive snowboards and less expensive models.
All that matters is how you feel on the board. In order to determine your preferences, it is recommended that you hire a snowboard professional when you first start. You might even decide that you prefer the less flashy, less expensive models of snowboards that are available on the market.
How Much Does a Snowboard Cost: Some Tips for Saving Money
As we have established, the answer to how much does a snowboard cost is quite expensive. It's time we tell you all about some of our tips on how you can save money while snowboarding:
The costs of snowboarding can also depend on the season. Usually, the best prices on snowboarding equipment can be found from March onwards. This happens because stores are attempting to get rid of their stock to make room for the newest stuff for the current year. Hence, keep an eye on your nearest snowboard store!
Prefer Buying Over Renting
Investing in your own snowboard is an excellent option if you intend to go snowboarding more than seven times a year. It will cost you cheaper in the long run!
Don't Rent from Ski Resorts
Snowboard rentals at ski resorts charge extra high for the gear. Hence, if you plan to rent, make sure to do it from local ski shops where you can get the same model at a lower cost.
Now that you know how much does a snowboard cost, we believe you are ready to dip your toes in the water. Snowboarding can be quite exhilarating and fun. Explore your options to find the best deal on a snowboard before going out there to enjoy this popular winter sport!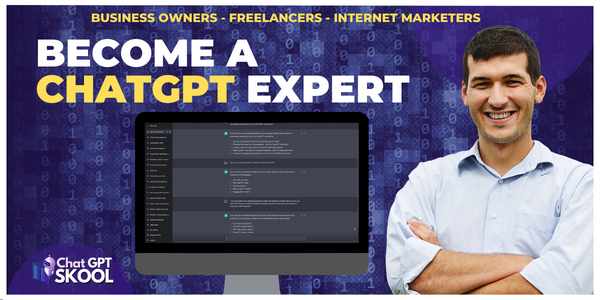 Please follow and like us: