Please follow and like us:
This is going to be a review of a company called Hempworx, the Hempwork complete CBD product line, the quality of the Hempworx CBD oils that the company uses, and the Hempworx home based business opportunity for people to share the CBD product line with friends and family and earn money doing so.
CBD Oil Uses
Cbd Oil has a variety of uses for a persons overall health and well – being just do a quick Google or Bing search on the benefits of CBD oil and what conditions cbd oil seems to benefit people the most from.
Some common uses of cbd oil are for pain relief, insomnia, depression, epilepsy, acne, headaches, the list goes on and on.
These are just some of the more common uses for cbd oil that people take it for.
Do your research on cbd oil and make your own informed decision if taking cbd oil can benefit your own personal overall well – being.
Now lets move onto my review Of Hempworx where I will be going over there full cbd oil product line and also there home based business opportunity at the end of this review.
A Brief Intro Of The HempWorx Company
Hempworx is a USA based company located in Las Vegas Nevada that was created by a husband and wife team that wanted to bring the best CBD oil that money could buy to the masses after they personally themselves experienced amazing results from the benefits of taking CBD oil.
Hempworx has quickly grown in popularity in a few years brief time due to word-of-mouth @ the hemp worx in-house home based business opportunity where affiliates can earn money by referring people to their CBD product line.
The Hempworx CBD Product Line
The stars of the hempworx product line and their flagship products are the CBD oils available in strengths of 500 mg and 750 mg in a choice of cinnamon, natural, and peppermint flavors.
Hempworx also has a CBD oil available in 250 mg for your four-legged doggy friends which has gotten plenty of good reviews from animal lovers worldwide.
Hempworx CBD oils come in full-spectrum which has trace amounts of THC that gives you the entourage effect giving you the best medicinal benefits from the healing powers of the marijuana plant.
Hempworx also has a THC free version of their CBD oils as well for those of you that are subject to random drug screenings and want to be extra careful.
What separates hempworx from the competition in the CBD oil niche is the quality of their products.
Hempworx hemp manufacturer is based in Kentucky and is the largest FDA cleared hemp manufacturer in the USA.
Hempworx also publishes everything that is in their CBD oils from a third-party independent lab right there on the hempworx official website so you can see exactly what you are getting before you buy any of the CBD oils.
Hempworx CBD oil is pure CBD oil that has no fillers, or anything artificial in their CBD oils, for maximum potency.
There company produces some of the purest top CBD oils in the industry, and there is verifiable proof from a third-party independent laboratory that breaks down everything that is in there cbd oils telling you exactly what you are putting in your body, which is nice for people looking to do their research on CBD oils.
If you want to check out the actual documentation and verify exactly what is in the Hempworx cbd oils before you make a buying decision click here and see the documentation link on the upper right hand corner of the site.
Anyhow, I have used both strengths of there cbd oil product line and both strengths work well for me.
The 500 mg full spectrum cbd oil is 10 mg per 20 drops or serving ( See directions on the bottle ) and the 750mg full spectrum cbd oil is 15 mg per dropper approximately 20 drops that lasts 50 days if taking that amount once daily.
So, if you need the highest strength cbd oil that Hempworx carries go with the 750 mg and if not just buy the 500 mg strength cbd oil and you should be good to go.
It is all going to depend on what your particular needs are for your particular situation when it comes to the cbd oil strength that you choose.
I use the Hempworx cbd oils for relaxation purposes and to help me sleep better at night.
Hempworx CBD Oil For Pets
As stated above the CBD oil comes in 250 mg potency as well as dog treats for your furry friend which I will leave a picture of each one for your convenience if you want to check them out.
Giving your dog CBD oil has a lot of benefits and positive reviews online.
The Hempworx cbd dog treats are grain free, corn free, and soy free which are all great when it comes to your 4 legged buddies health.
Oh, and the cbd dog treats are made in the good old U.S.A. which will make a lot of people happy.
I myself have not given my dog CBD oil or the CBD oil treats as of yet but I plan to do that in the near future so I cannot say one way or another how beneficial it is from my personal point of view for my dogs overall well-being, but I will update this review as time goes on and let you know how well it is working for my dog Thor who is crazy hyper but a great dog.
Update: I have placed an order with Hempworx for the dog treats, and dog cbd oil, so I will be updating this review when I see how well fido reacts to the cbd oil:)
Update: My 2 bags of cbd dog treats from Hempworx arrived in the mail a few days ago ( Pictured Below ) and I was surprised at how big the bags were which was a good thing and they came with 2 bags with 33 cookies in each bag.
So, you get 66 cbd oil dog cookies with every order so I guess it will depend on how many cookies you are feeding your dog on a daily basis as to how long they will last.
Size: I would say the cbd dog cookies are mid sized not too big but not too small.
If you have a toy poodle or any smaller breed of dog 1 cookie a day I would think would suffice.
If you have a big monster dog breed like I do American bulldog – pit I am feeding him 2 cbd cookies a day.
When I first opened the Hempworx cbd dog treats my dog was smiling wagging his tail like he always does when he gets free food lol.
I gave him one cookie at a time and he placed them on his favorite blanket in my back breezeway and proceeded to tear them up lol he ate both so they are definitely bulldog approved:)
He does seem a tad bit more relaxed after a few days I have noticed but I do not know if that is related to the cbd oil in the cookies or he is just being a tad bit less hyper than usual.
Only time will tell after a few months go by if I continue to notice any difference from giving him the cbd dog treats..
But, so far so good.
Hempworx CBD Lotions And Creams
I purchased the hempworx renew cream which has purest CBD oil and Apple stem cells as well as the Hempworxs revive lotion that has collagen retinol with pure CBD oil.
Anyhow, both these products seem to be having a beneficial effect on my skin when working in tandem with each other.
So, if you are into high-end creams and lotions that contain CBD oil these are definitely worth checking out from my personal opinion.
They work well, and I am seeing younger looking more radiant skin after the first month with continued use.
The packaging is very nice and has a very classy look to it.
*** Update On Hempworx Renew @ Hempworx Revive ***
My mother who I bought and gave her 1 Hempworx renew and 1 Hempworx Revive to see what she thought of the products.
Here was her review after 2 weeks.
Here is how the conversation went down.
Mom did you get a chance to check out the cbd lotions @ cream I gave you?
Yes, I actually did and I was telling your stepdad how the fine lines around my eyes are diminishing pretty well.
It seems to be working well so far.
My mom then said you may have a new customer if this keeps up.
So, that was my mothers review of the Hempworx duo combo of renew and revive.
Obviously she likes them so far.
Now, What I Personally Did Not Like About The Cbd Lotions
The only thing I didn't like was the jar and bottle were kind of small in my opinion for the money.
But, if you can live with that the product does work well.
Hempworx Anti – Pain CBD Oil Cream
If you have chronic pain and you are in the market for a quality cbd pain relief cream Hempworx has a product called relief topical pain rub that may be of benefit to you. I do not have any pains now, so I actually buy the topical pain rub cbd – oil for my stepdad for his shoulders and knees, because he has had a few shoulder and hip surgeries and sometimes he gets some pain in those areas so the cbd oil cream seems to help him.
Hempworx CBD Sprays
The company also has a complete line of sprays obviously with CBD oil that I have personally not yet tried out, so I cannot verify on the effectiveness of them or not.
But, if they work as good as the cbd oils that I have ben taking then I am sure that they work pretty well.
But, like I said I have not personally reviewed the cbd spray product line yet.
So, if you get to try out the cbd oil sprays first let me know your review of them and shoot me an email.
Hempworx Hemp Infused Coffee @ CBD Keto Coffee Creamers
Hempworx even has a complete line of hemp infused coffee and cbd keto coffee creamers which I am yet to try so I will update this review when my next order comes in to see how I like the hempworx line of coffee @ cremers and to see how they taste.
I am not a big coffee drinker that is why I have not bought the Hempworx hemp infused coffee line yet, but I will be doing it shortly, and I will update this review with a few opinions from friends and family as well as I will be giving out some samples to see what they think.
P.S.I know half of the World pretty much loves coffee look at the popularity of Starbucks so I will be doing this part of the review for my readers
Coffee Review coming soon: So, Stay tuned:)
The Hempworx Business Opportunity
Hempworx has put together a very unique and lucrative home based business opportunity for people looking to start their own home based business referring the Hempworx product line on the Internet, to friends and family, or whomever may be interested in sharing the Hempworx product line that have seen very positive results from there cbd – hemp oils and want to spread the word on the effectiveness of there products.
You can see the Hempworx business opportunity for affiliates – see the Hempworx compensation plan – And Watch A Quick Video About The Business Opportunity From The Ceo Of The Company On The Link Below.
https://www.hempworx.com/cbdentrepreneurjay
Bonus: Free Training How To Start Your Very Own CBD Business The 90 Day CBD Challenge ( Highly Recommended Free Training Teaches You How To Start Your Own Home Based Business In The Cbd Niche )
My Final Review Of Hempworx CBD Oils
I really like the Hempworx product line because what you are buying is pure high quality cbd oil that is grown and made right here in the good old USA from a Kentucky based manufacturer.
The cbd oils which are the star of the show and Hempworx flagship products calmed me down quite a bit and I sleep a lot better when I take the cbd oil at night.
Any other benefits of me taking the cbd oil would be indirect
Whatever you are looking to take cbd oil for as there are many reasons why people take cbd oil
If you are looking for a high quality cbd oil that ticks all the boxes give Hempworx a try.
You will be glad you did.
Also, if you are looking for a quality home based business opportunity that you can do from home you may want to look into Hempworx business opportunity it has one of the best compensation plans in the industry @ a great product line to boot.
Hempworx products and there business opportunity is a win, win, for everyone involved.
You can buy some of the best cbd oils on the market today @ if you choose you can also start your own home based business opportunity referring there products to others.
My Video Review Of Hempworx CBD Oil Company [ Meet Me @ Watch My Review Of This Blog Post ]
https://www.youtube.com/watch?v=C5KQKIvCmsg
Review Of Hempworx CBD Oils – Review Hempworx CBD Home Based Business Opportunity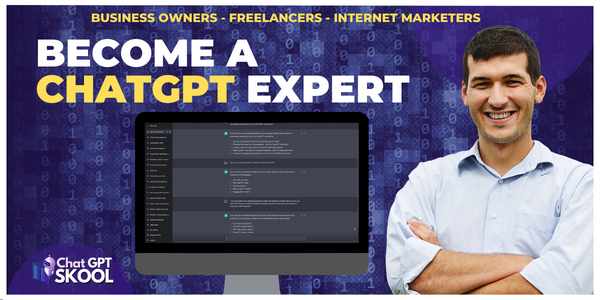 Please follow and like us: